Our studios are "design labs" for testing new projects and materials, and evaluating the impact that our design has on employees' well-being and productivity as well as organizational success.
We built on a culture of environmental consciousness to design not only the office but also guidelines for occupant behavior with a goal of decreasing our carbon footprint. Informative office signage and ongoing campaigns promote the shared practices that will help us decrease the firm's carbon footprint even as we grow in size.
Our space offers a mix of individual and collaborative areas with varying degrees of acoustic privacy; plenty of opportunities for user control; and some freedom and flexibility in how space is used. We removed physical barriers and increased transparency, density, and crossing circulation paths, while also improving access to natural light and views to the harbor. The design enables visitors and consultants to easily access workspace and integrate seamlessly with our people.
Workplace Strategies
In 2012, we strategically chose to relocate our Boston office from the hub of Downtown Crossing, to the Seaport District. The area's bustling energy, constant evolution and proximity to key innovation partners mirrors our culture, drive and entrepreneurial spirit.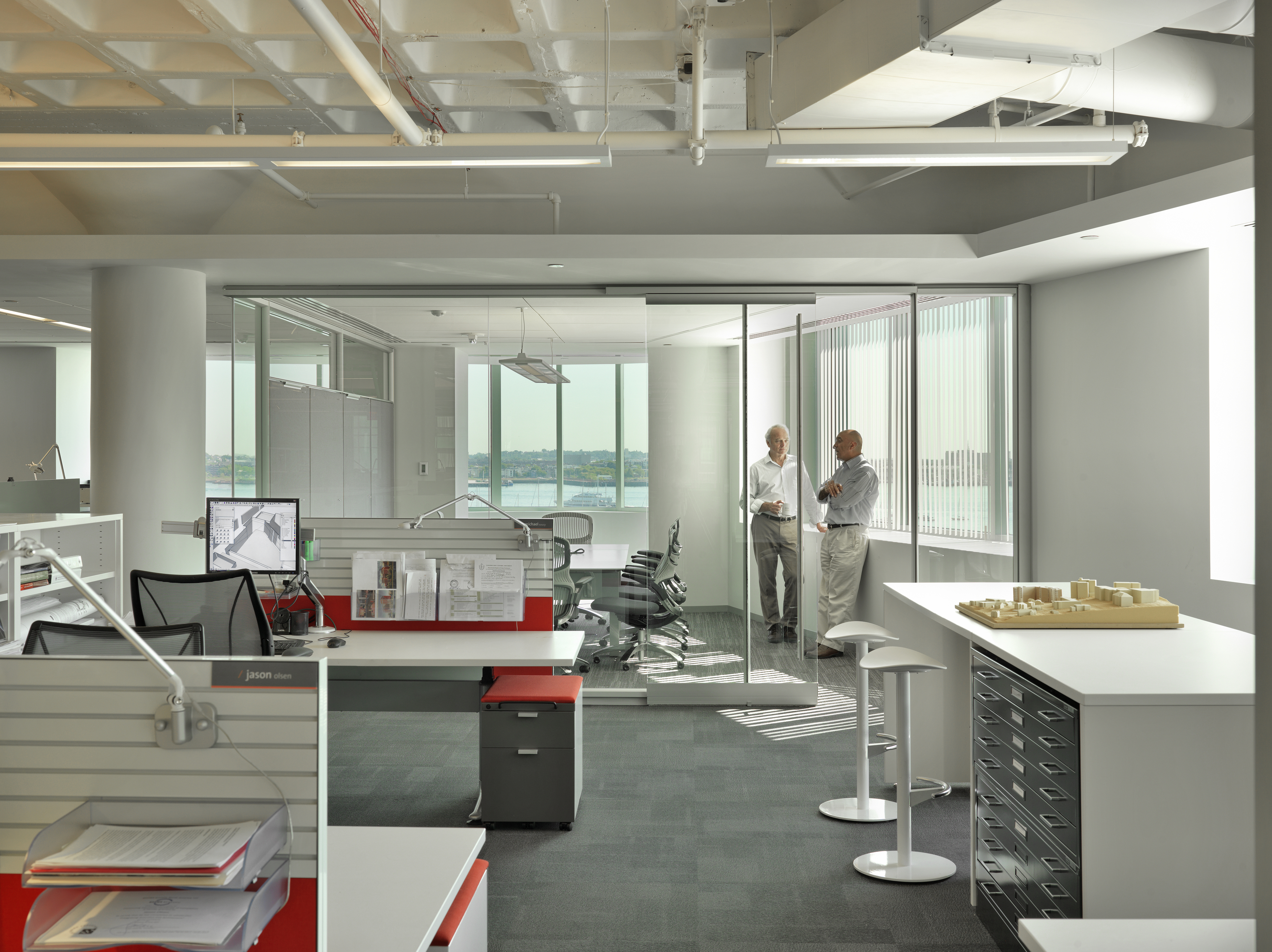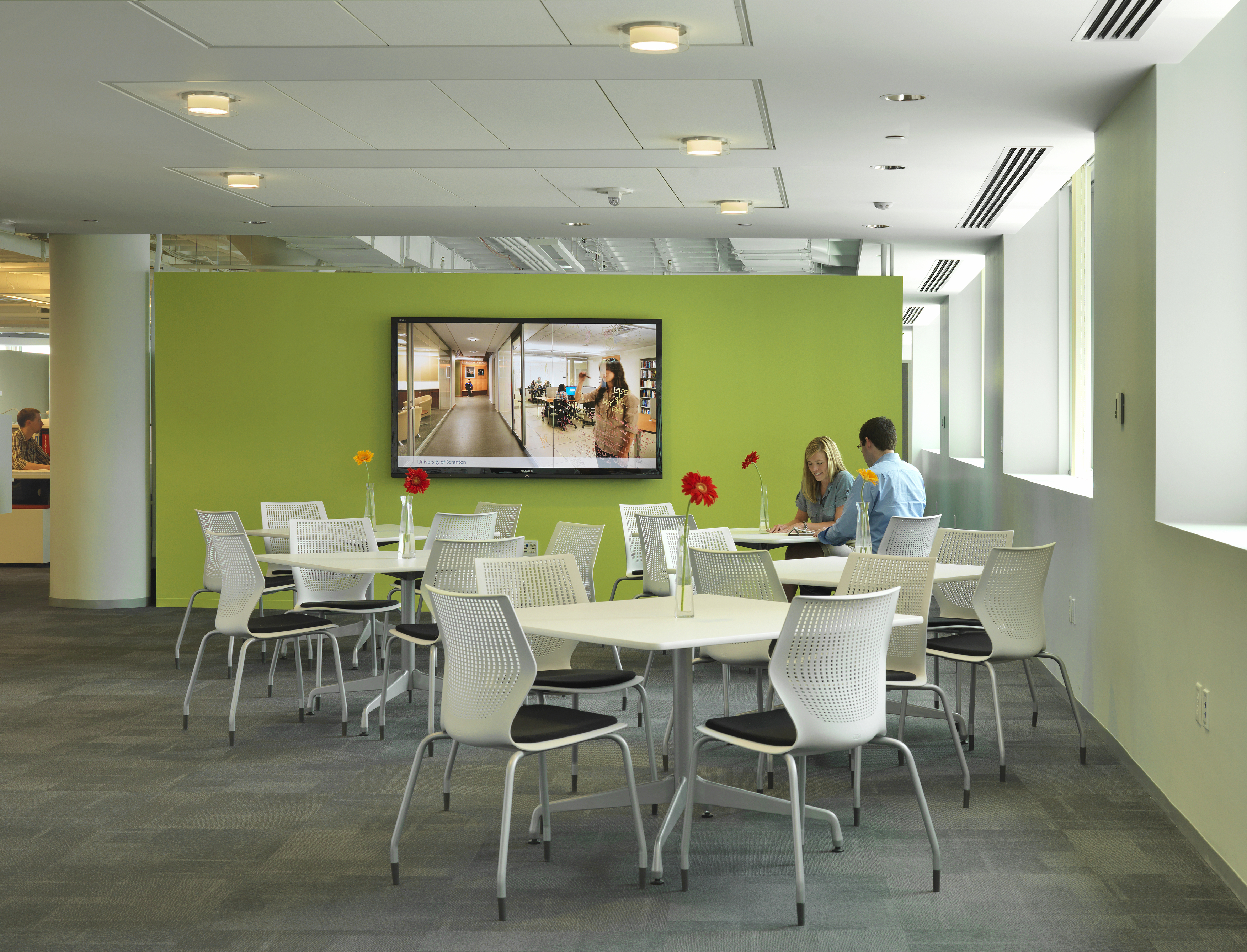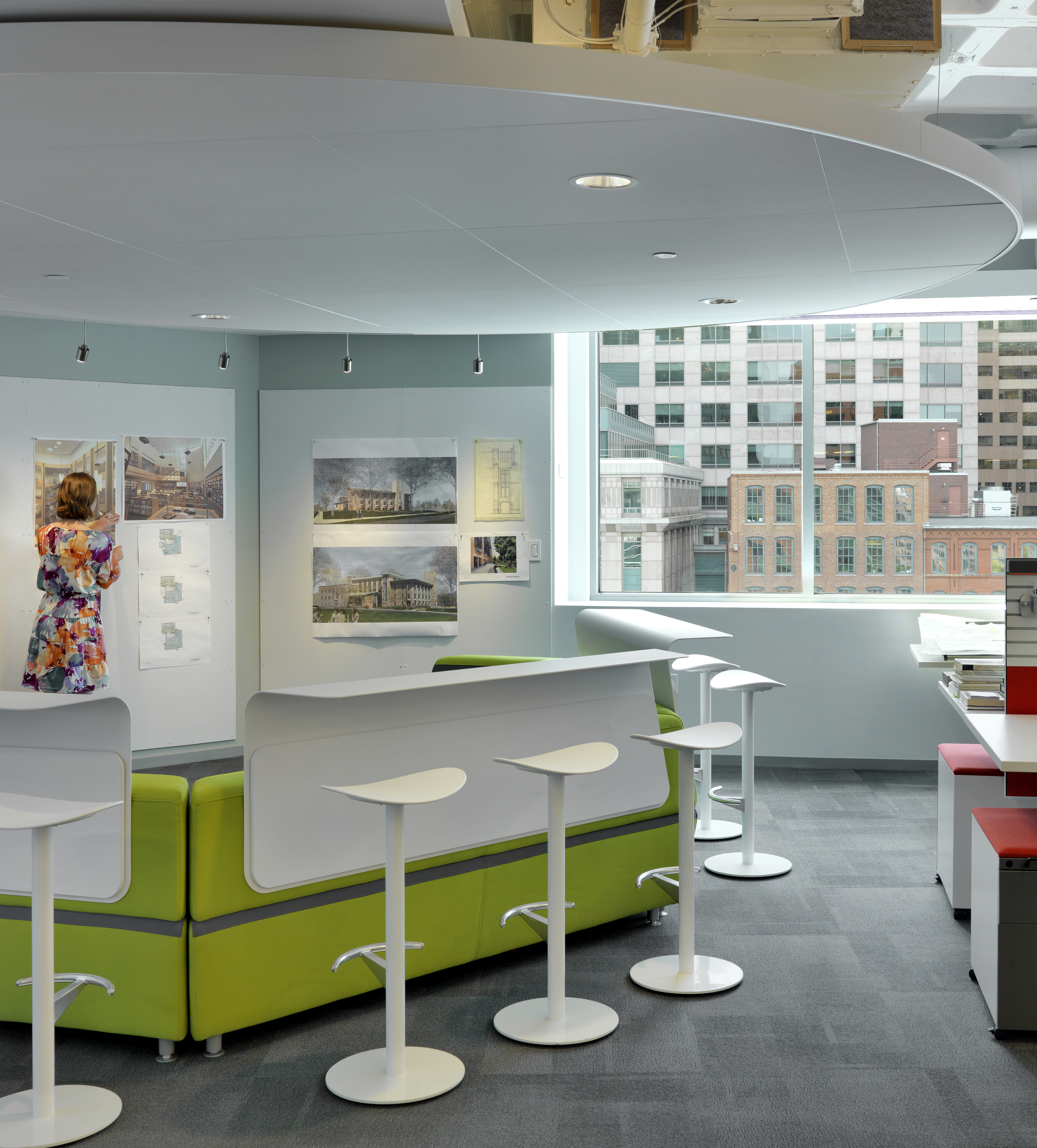 Project Tags
More Projects Like This