The design employs the parti of a glass box within a perforated masonry box to create a modern lab to support research in the converging fields of biomedical and synthetic chemistry within a nearly 120-year-old structure. Loft-style labs replace outdated classrooms in this inventive, right-sized facility.The building was continuously occupied during construction.
BIM models enabled rapid prototyping to test options for the best-fit solution and coordinate the threading of new systems within the existing building fabric. Program elements are arranged to maximize research efficiency, achieve a high net-to-gross efficiency, and enhance occupant comfort and safety.
This project sets the design standards for transforming the 400,000 GSF Silver building to advance NYU's strategy for growing its research programs within its constrained urban campus. Self-closing fume hoods and LED lighting contribute to the efficiency of this energy-intensive space. The highly efficient MEP infrastructure was designed to support phased implementation.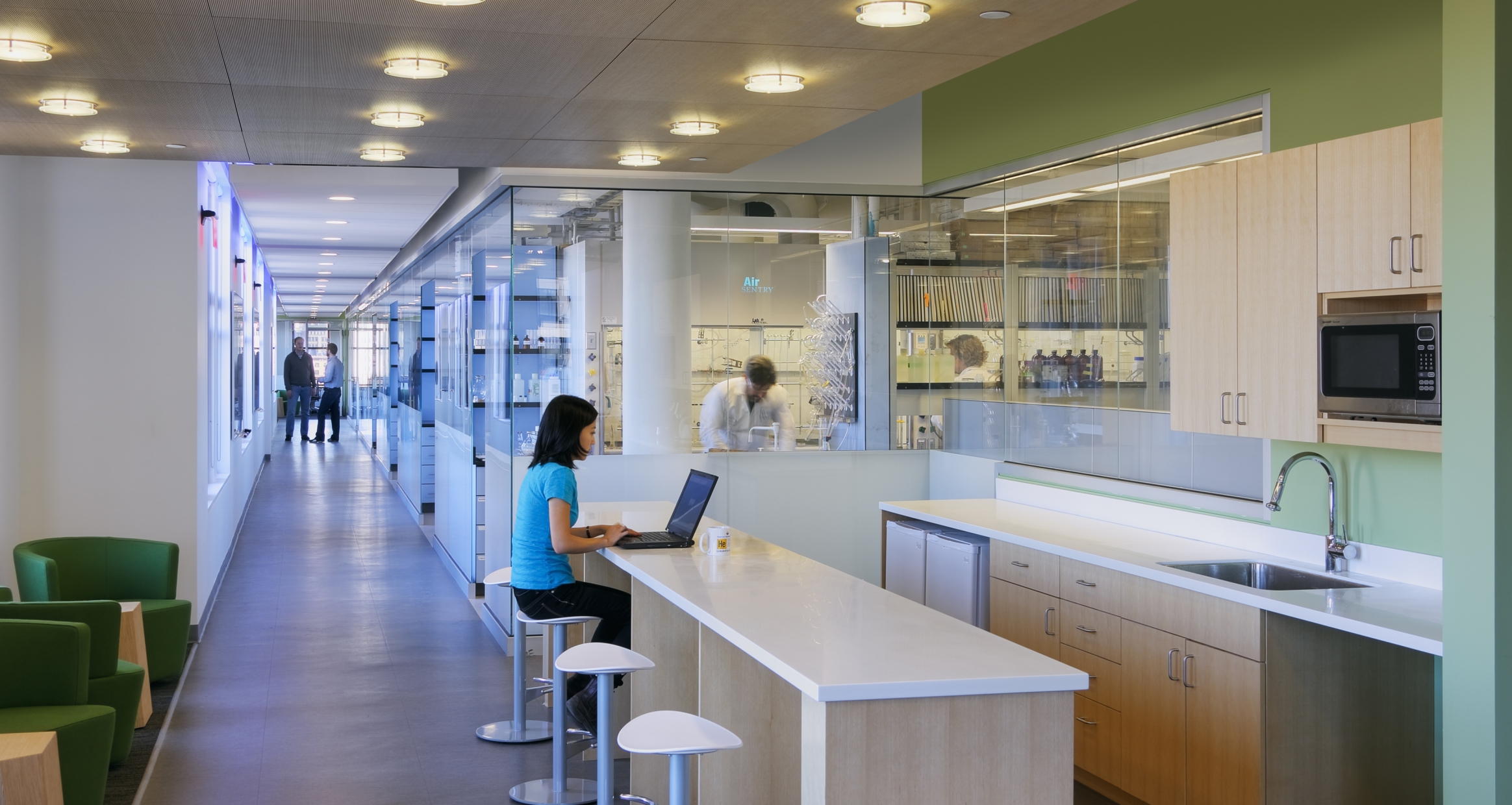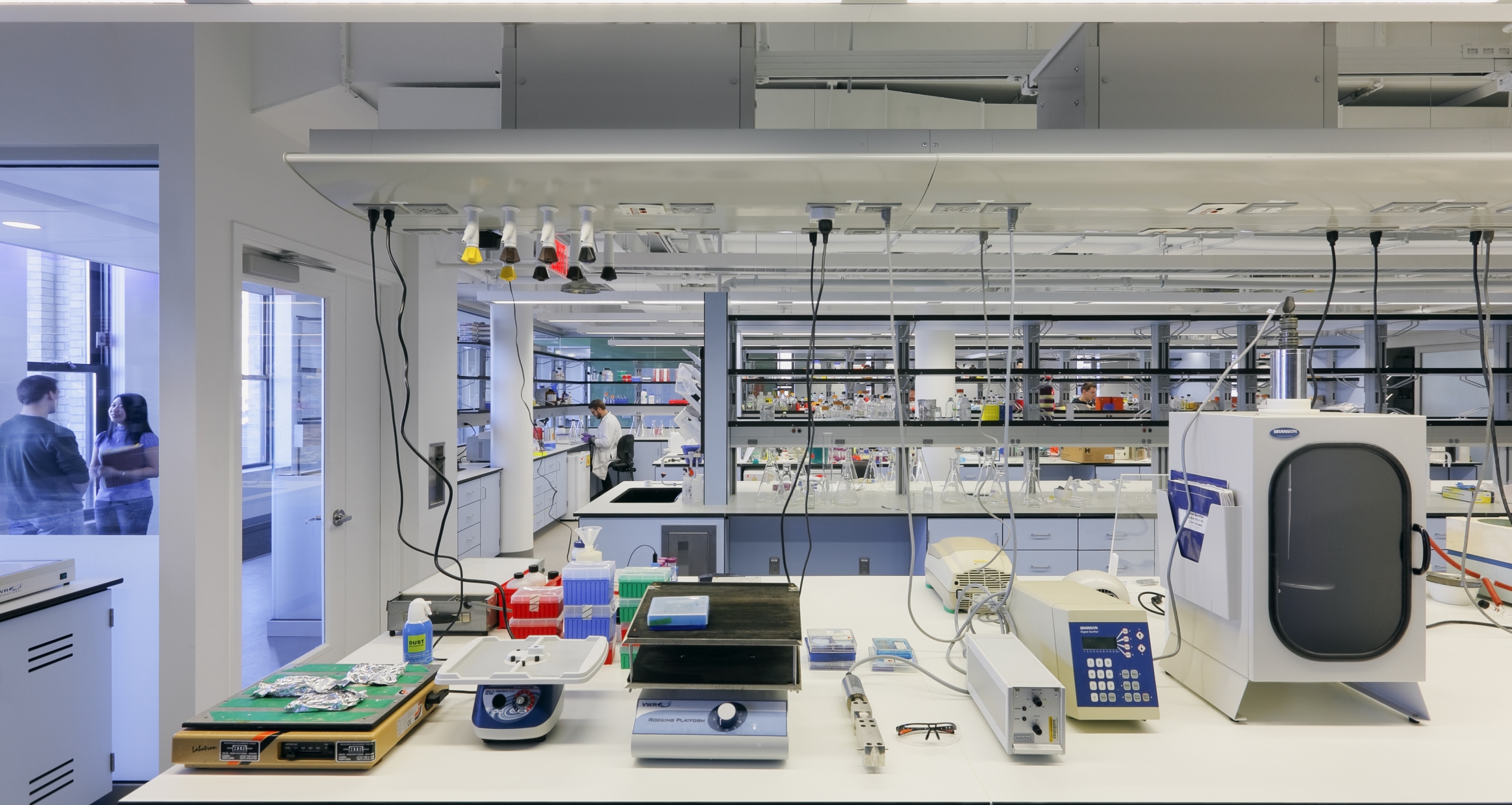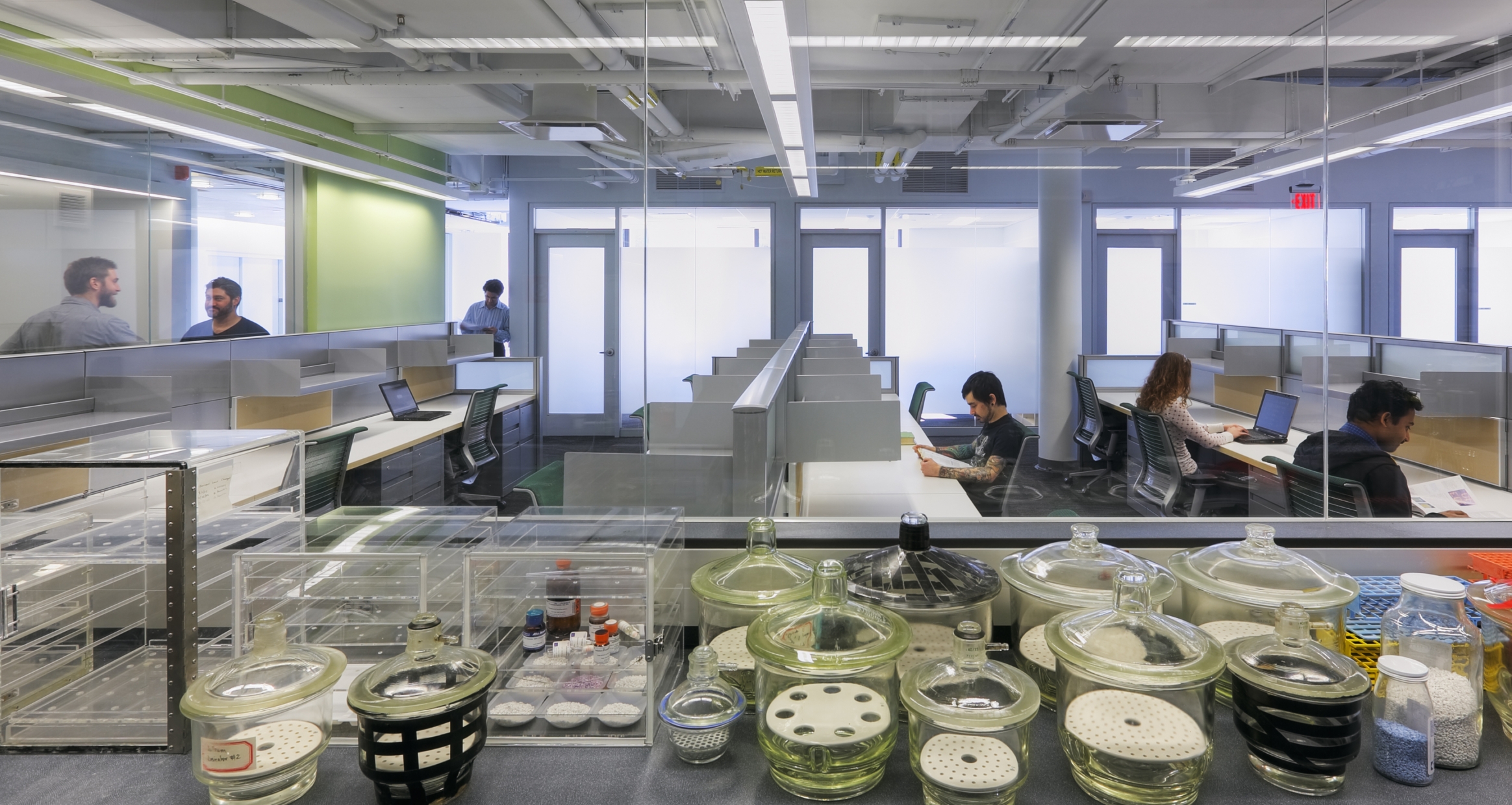 Renovations of the institute have been organized to meet the personnel, equipment, and support space requirements for four research groups. Programmatic elements are arranged efficiently on so that research, support, offices, and interaction spaces are located in relation to one another. This helps to maximize research effectiveness while minimizing circulation space and achieving a high net to gross efficiency. Most importantly, the design solution places an emphasis on human scale, comfort and well being.
Research
Modernization
Interiors