Before the University could complete its transformation from a primarily commuter to a residential culture, it needed to close one campus. A new Master Plan guided the sustainable transformation, focusing resources to create a more attractive - and ultimately more competitive - student experience. To meet the University's strategic objectives, the first phase of implementation created three distinct zones: a new campus entrance and arrival sequence; a new campus core with open green space; and improved integration of the upper campus.
The project also modernized the existing 47,500 GSF student center, increasing its size by 14,750 GSF; added two new residence halls, with a third planned in Phase 2; and created a new environmental center with a 1,600 GSF LEED Gold-certified classroom, teaching pavilion, and supporting structures for animals.
A network of sustainable, living-learning residence halls embraces a new campus green adjacent to mature woodlands and protected wetlands. Faculty offices and classrooms on the ground floors and a sidewalk café activate the environment. Alumni Hall houses 488 first-year students in double-occupancy, semi-suite spaces, while Elm Hall offers upperclassmen a mix of double-occupancy suites and semi-suites.  "See-and-be-seen" glass study lounges, linking neighborhoods of student rooms, connect to the landscape and enliven building façades, communicating the intellectual nature of this residential community. The forms and materials of the design relate to the agrarian character of the 200-acre site.
Building Facts
200 acres
380,000 GSF total
760 beds total
125,000 GSF Alumni Hall
101,000 GSF Elm Hall
62,250 GSF Student Center
1,600 GSF Environmental Center classroom (LEED Gold certified)
Teaching Pavilion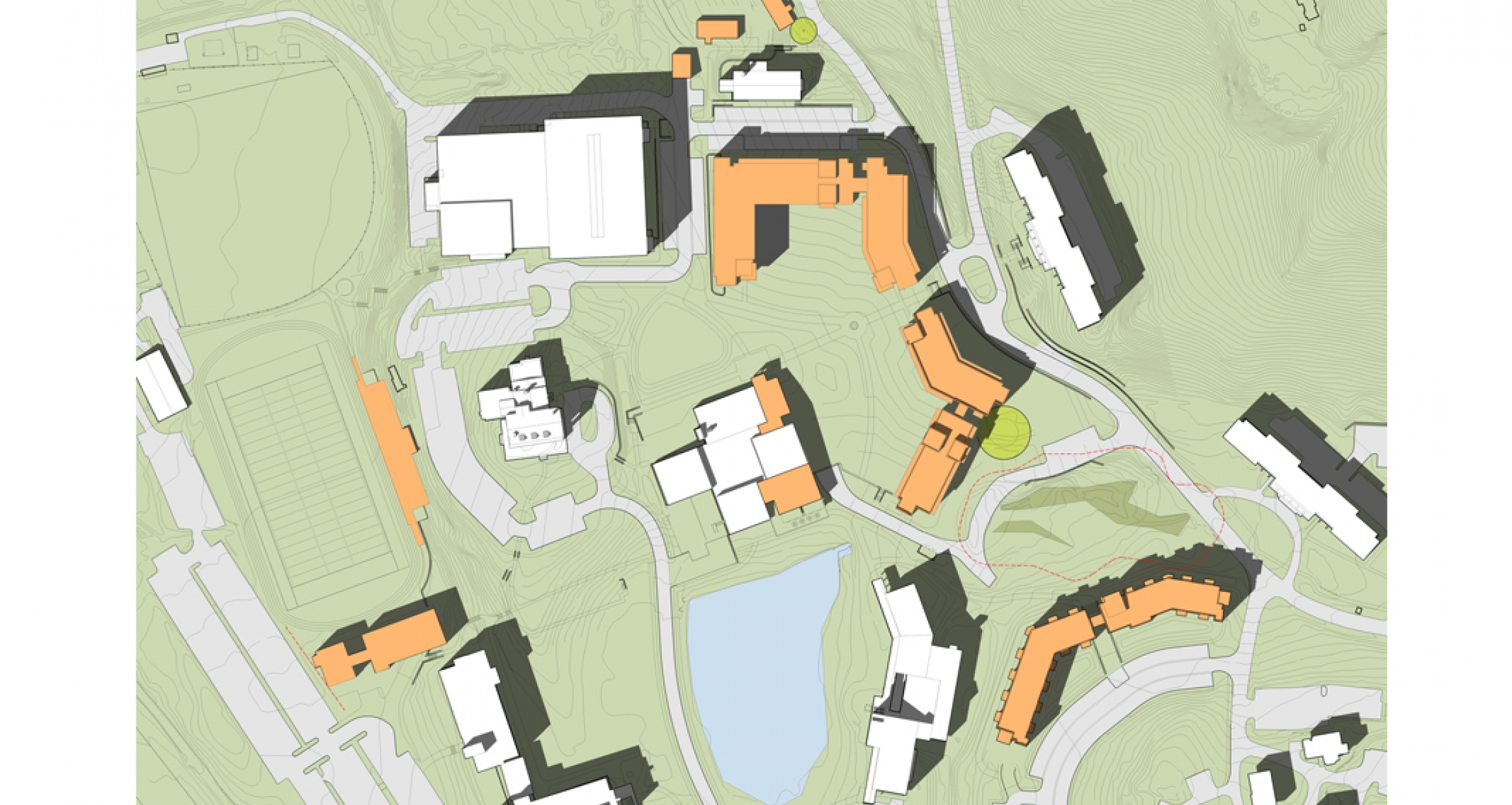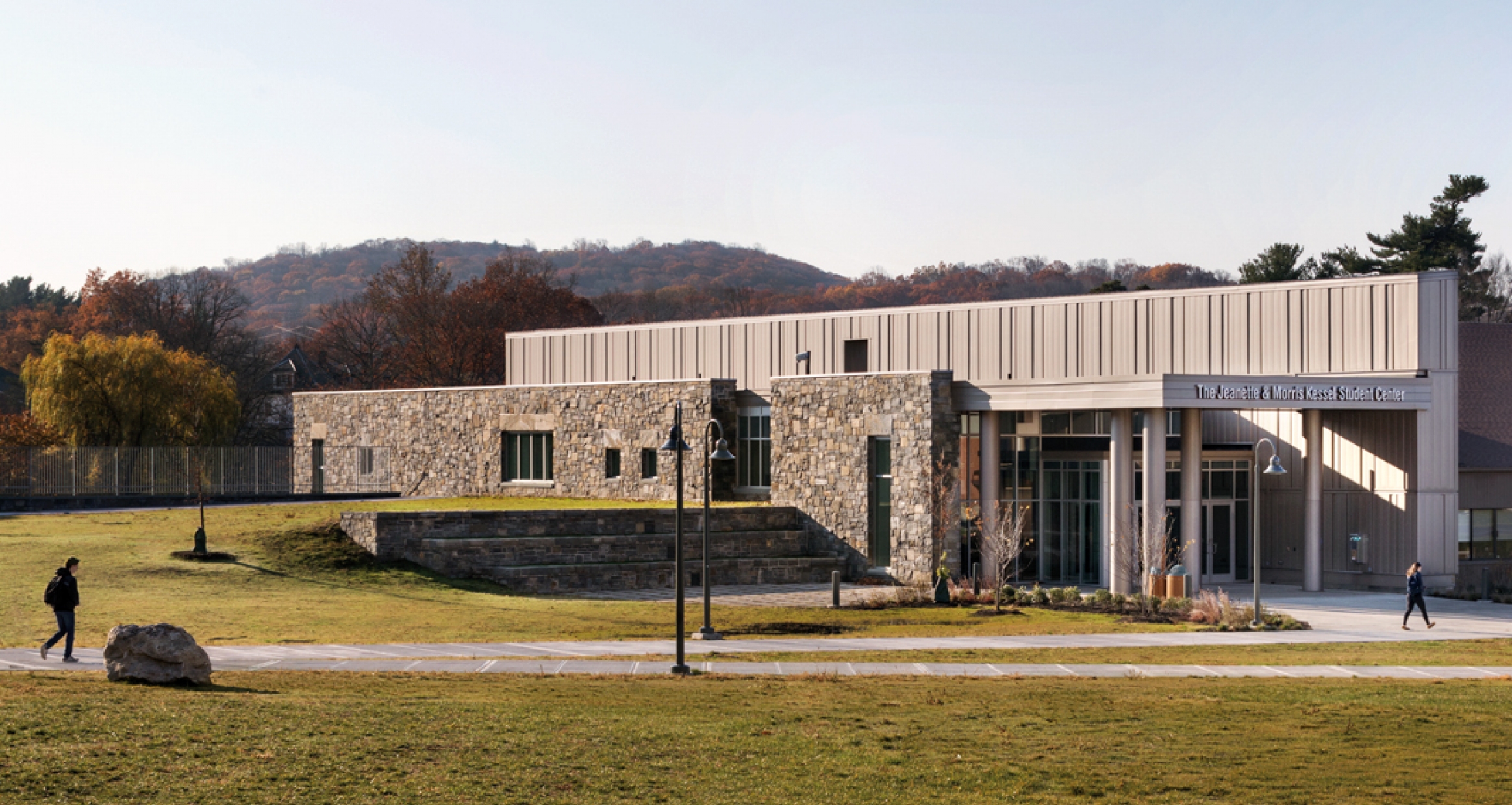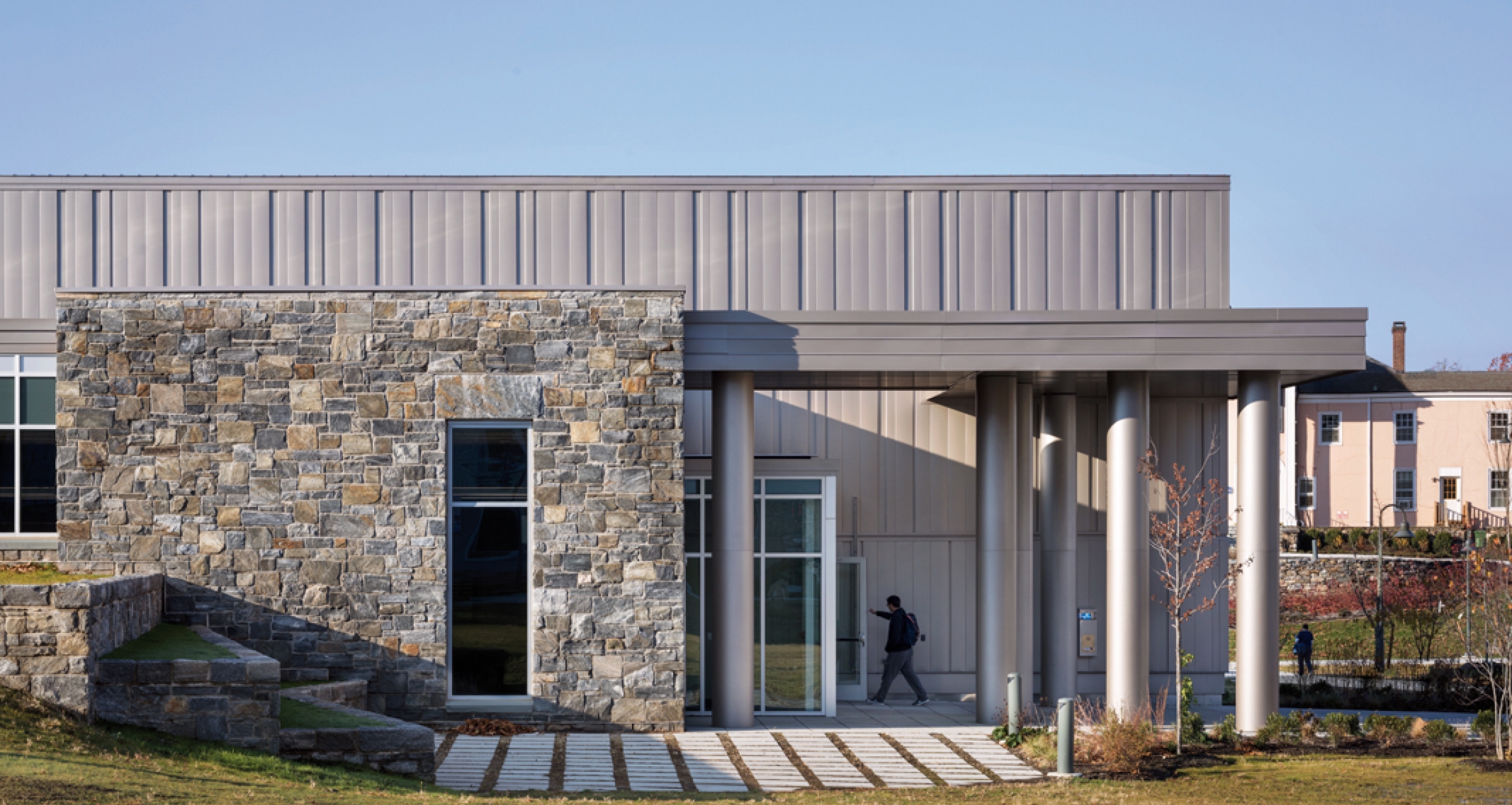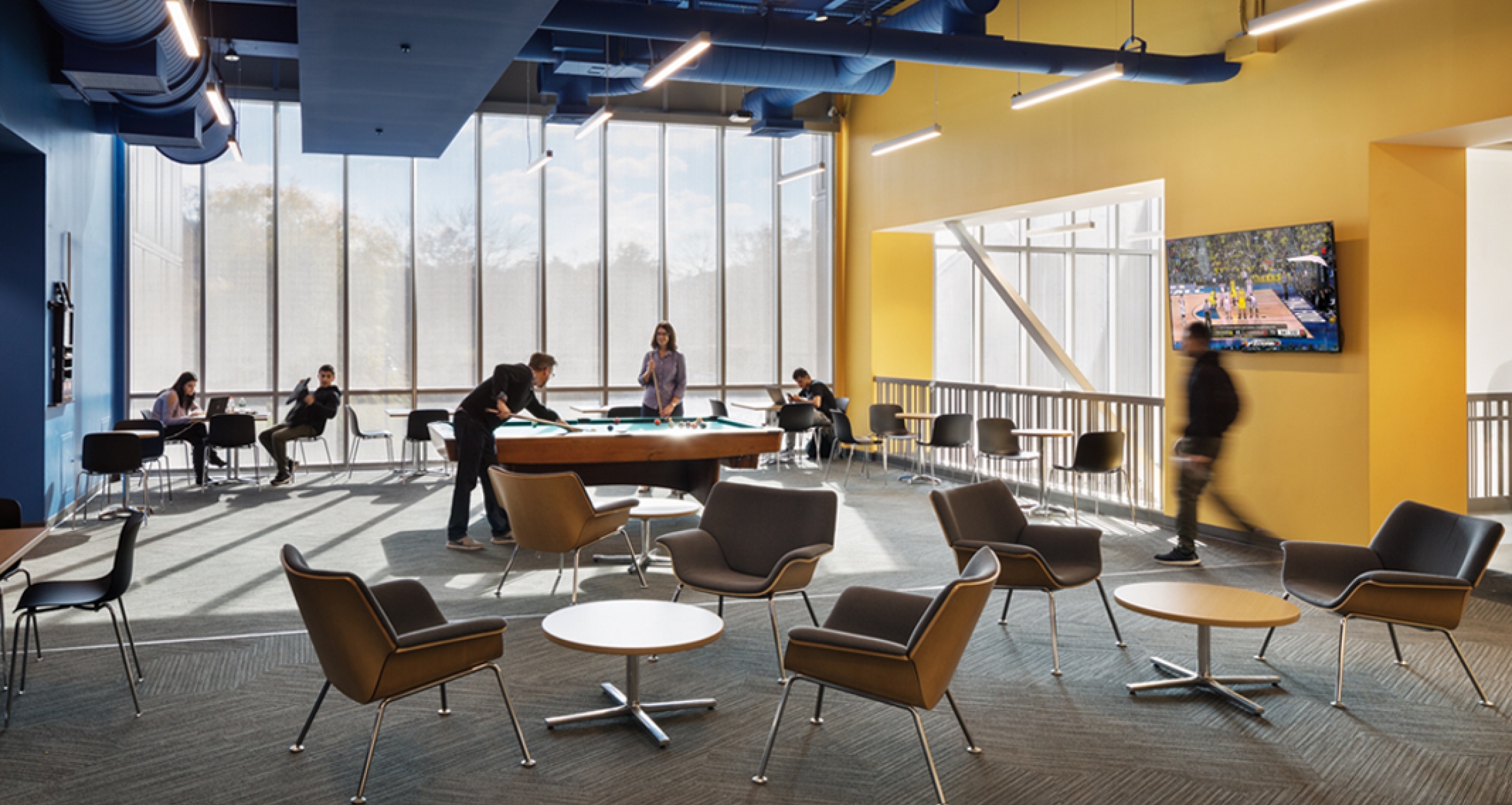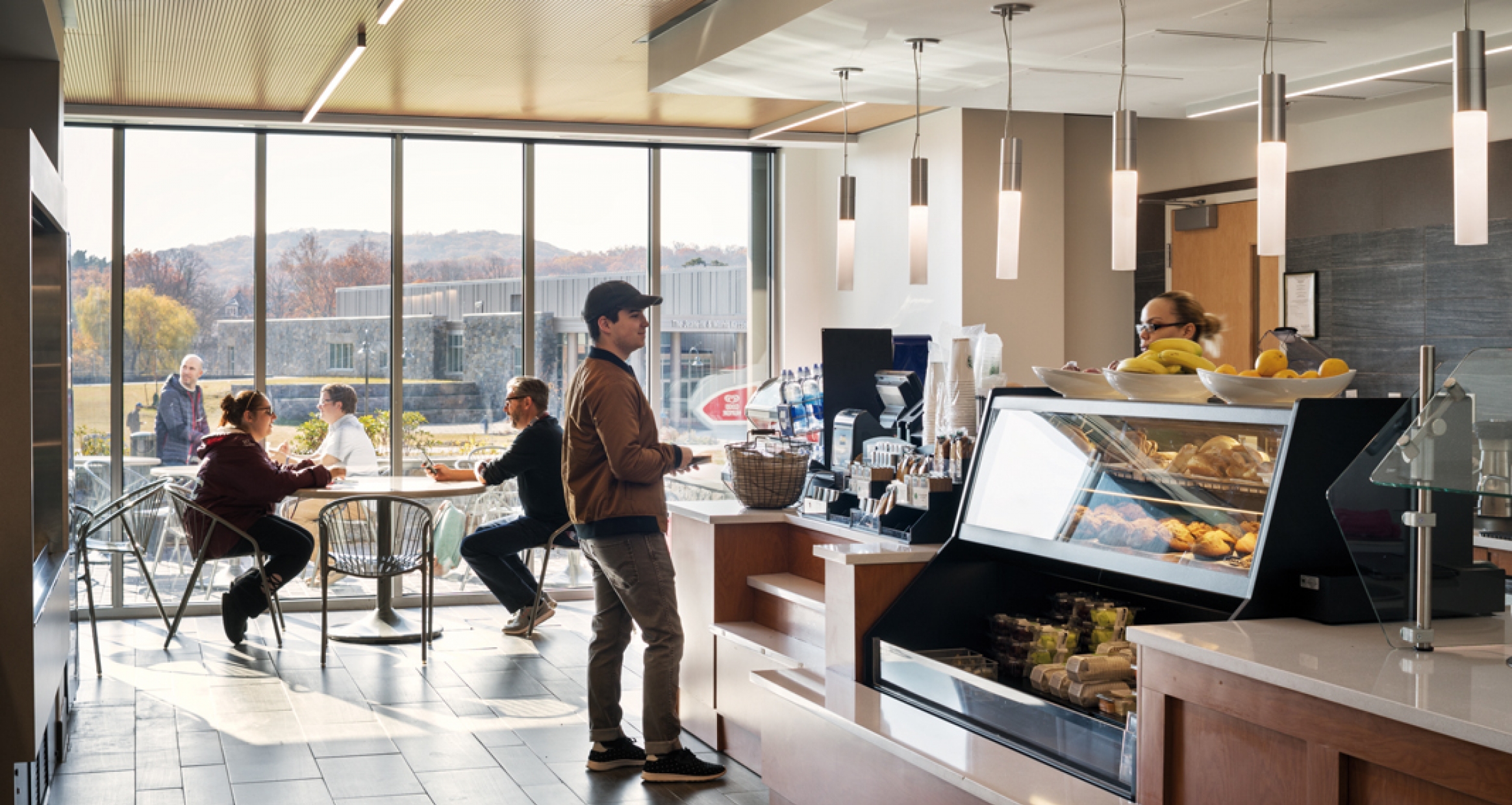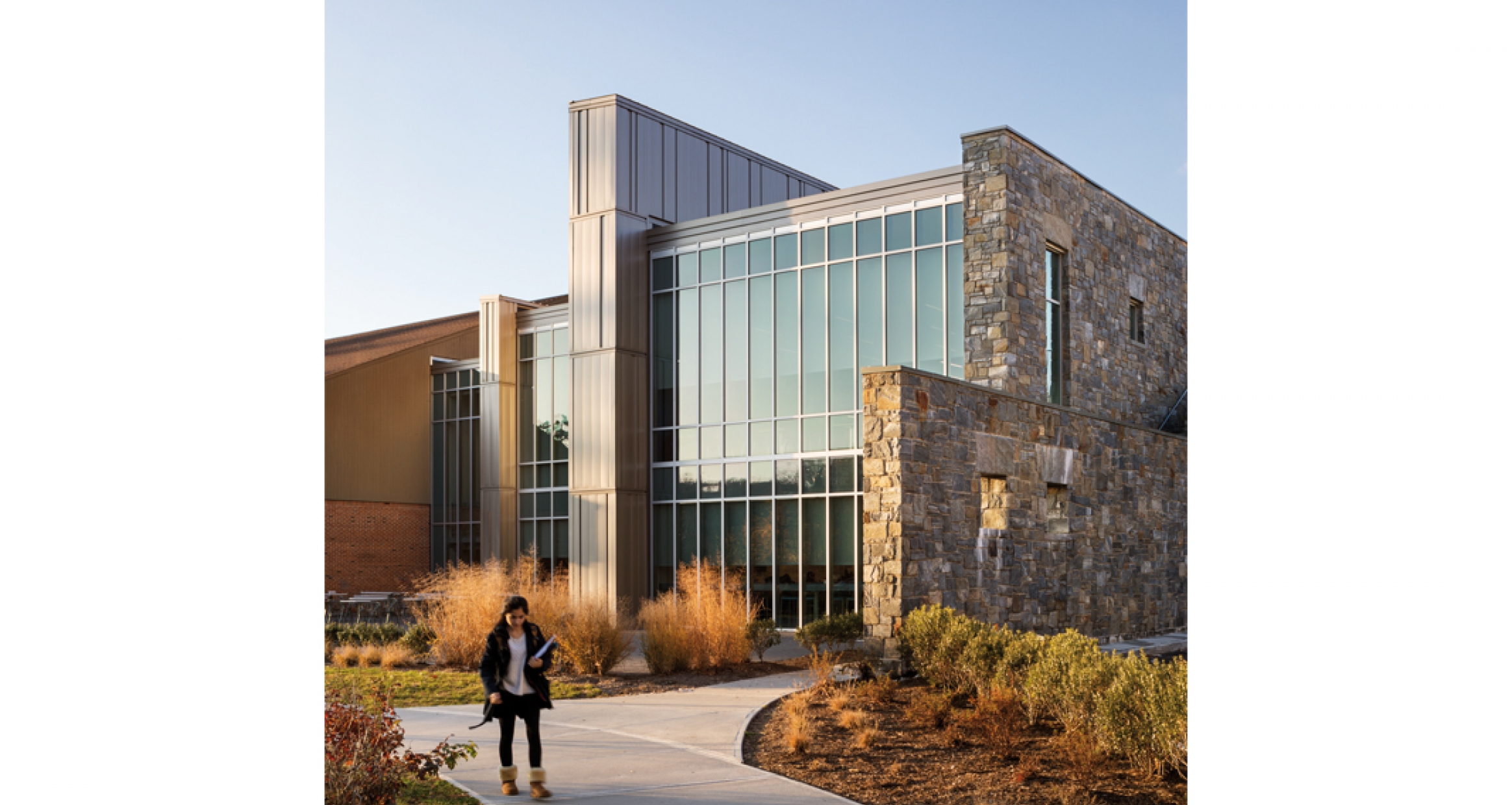 Architectural design and landscape redevelopment give the new student life zone a distinct character and identity that reflect the University's legacy of environmental conservation. The spirit of the place is more agrarian than suburban: on a campus of 200 acres, less than 80 are buildable due to topographical slope and wetlands conditions. The campus core visually and physically connects a new greenspace to Choate Pond and the wetlands.


Advancing Mission
Well-Being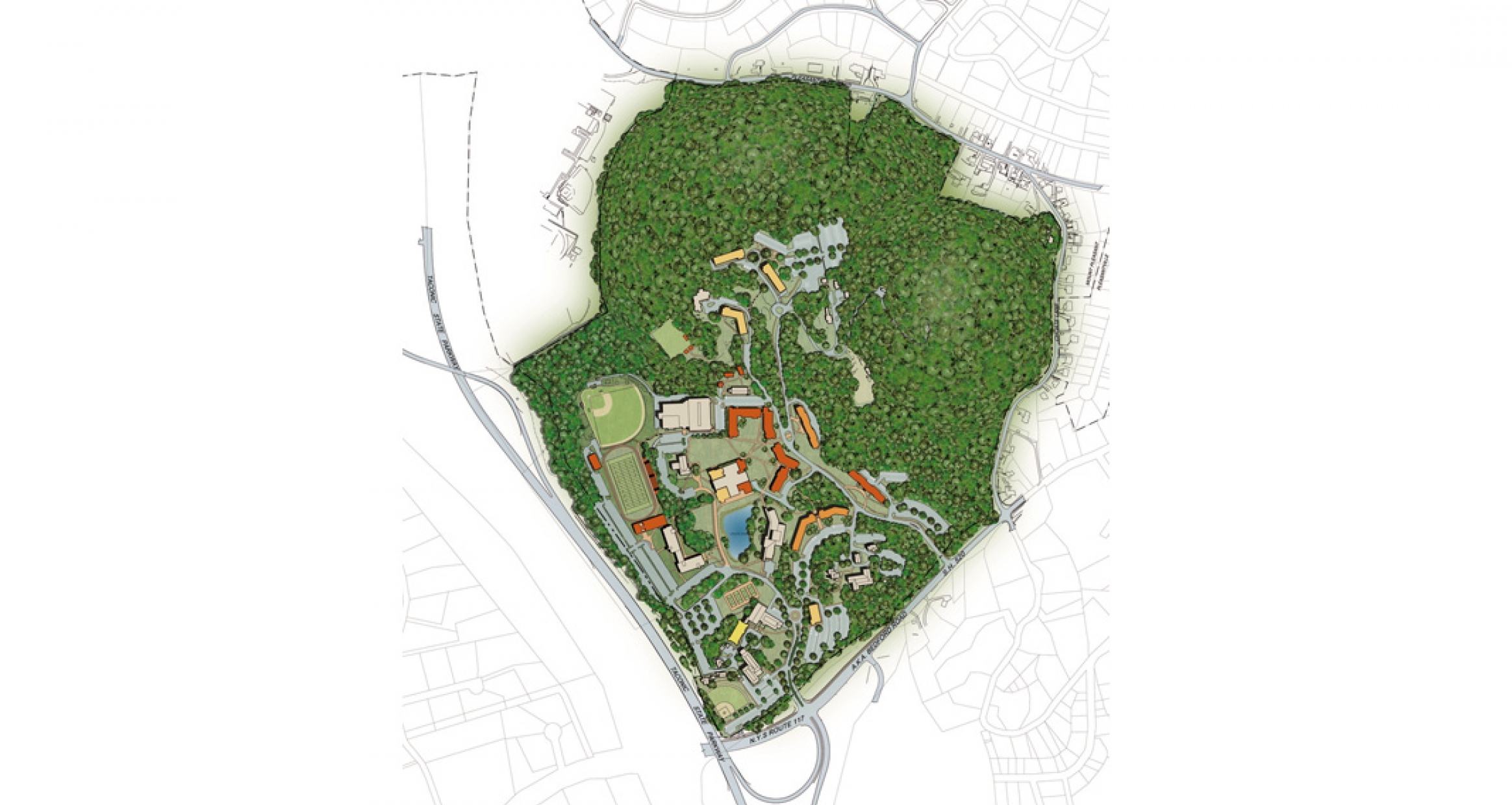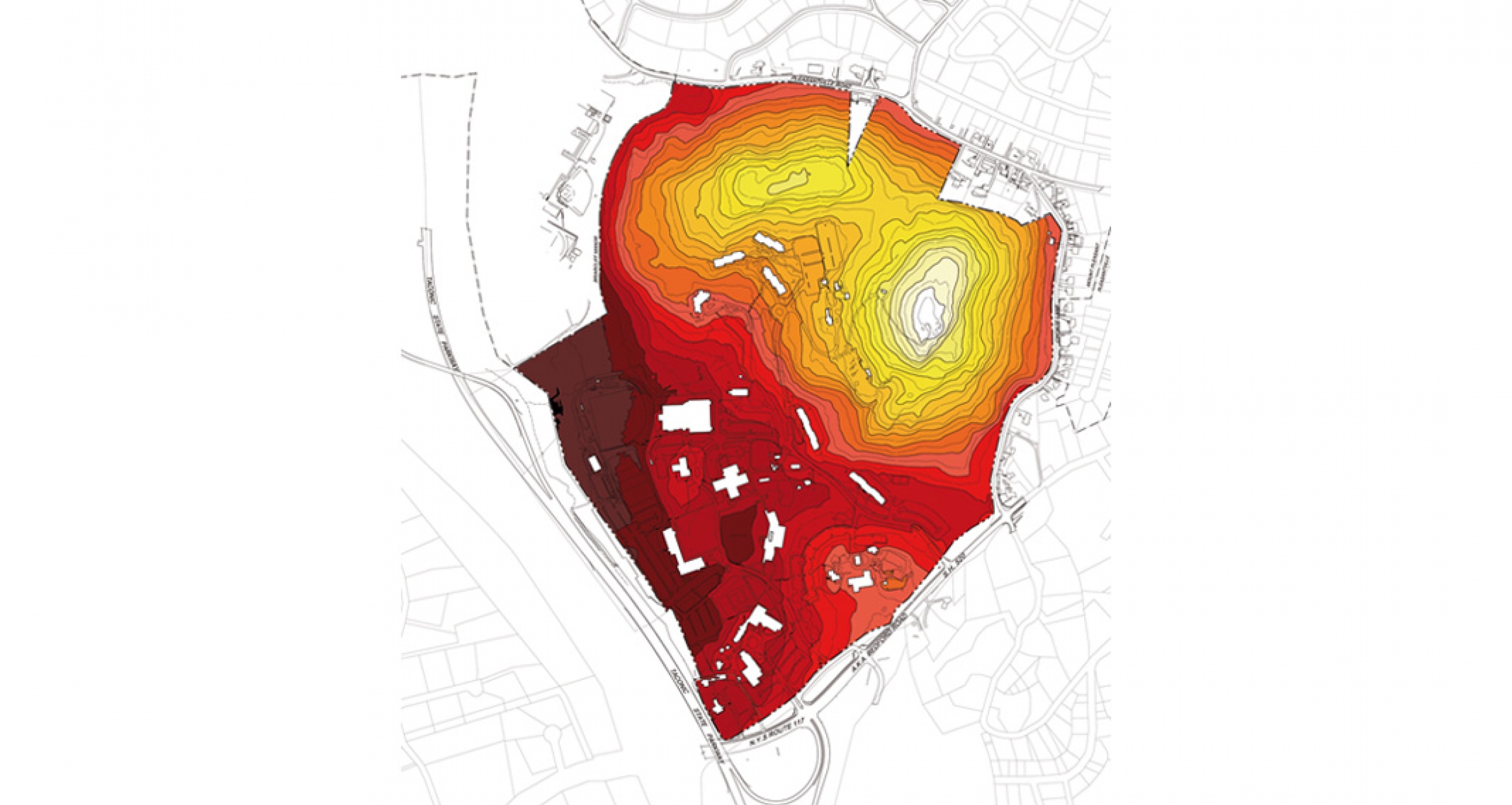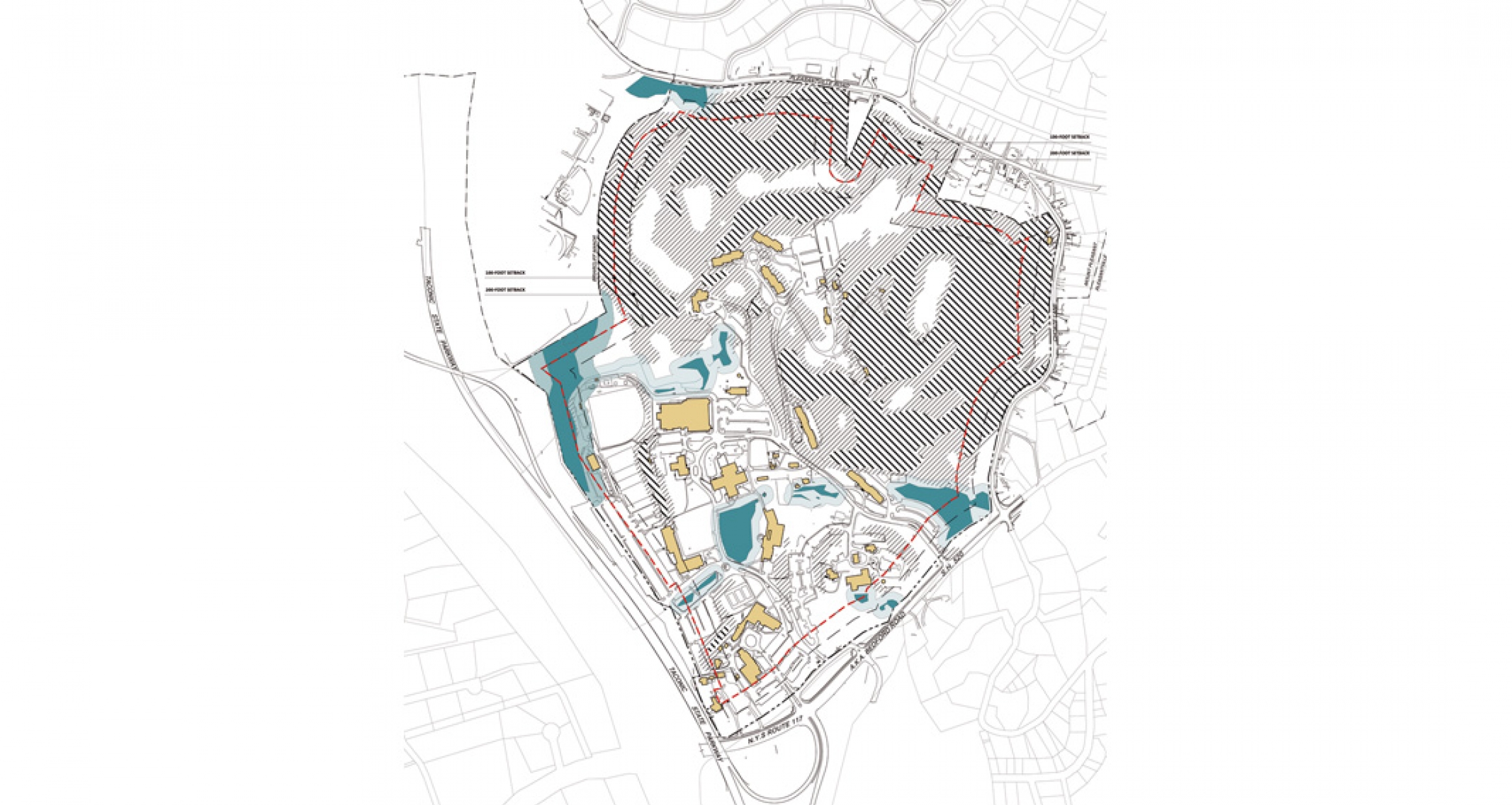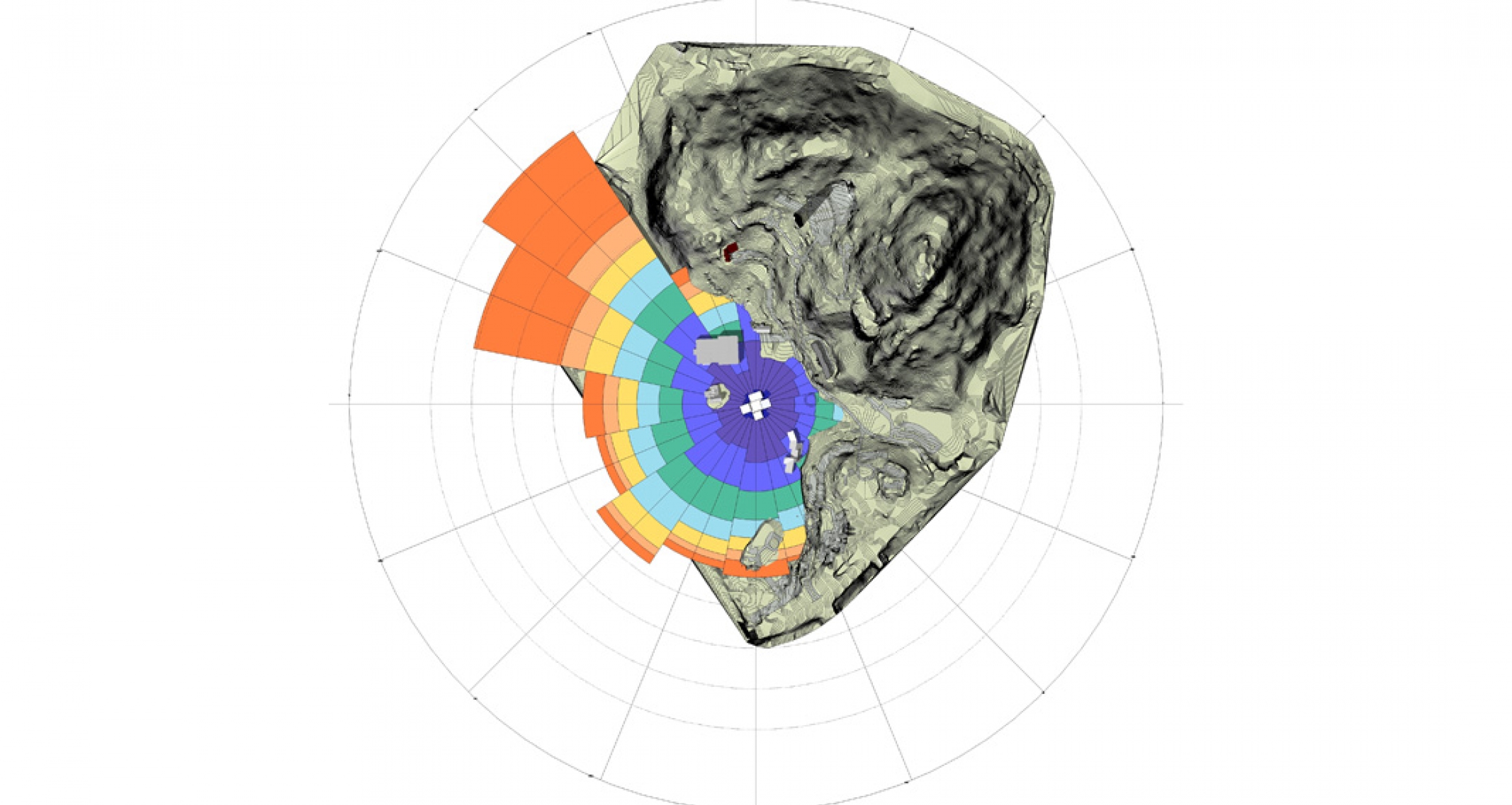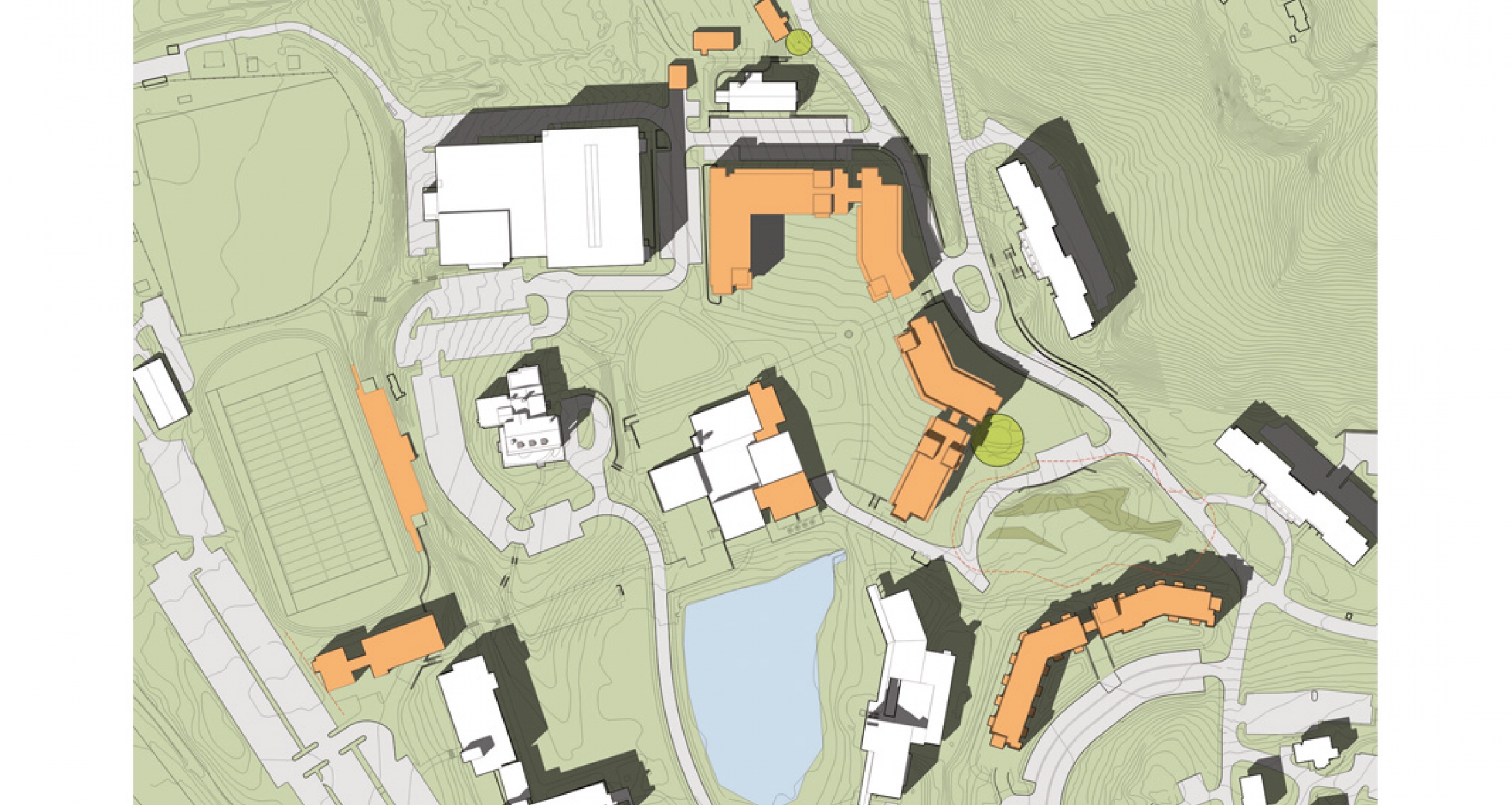 Closing its Briarcliff Manor campus was key to Pace's strategy to transforming its primarily commuter Pleasantville campus into a highly competitive residential university. The collaborative planning process focused on improving operational efficiencies and enhancing campus identity. The comprehensive plan sets forth a practical, financially feasible, and tuition-neutral framework for redeveloping a modern, sustainable campus. Since the implementation of the first phase of construction, the University has already experienced an increase in applications.
Community Impact
Advancing Mission