Students majoring in Visual Arts, Architecture & Landscape Architecture, and Agricultural Engineering now enjoy the option of living-learning housing adjacent to their academic departments. Each residential floor features double rooms and private bathroom areas aggregated within the core of the building, with lounges and two small study nooks stacked above the main entry. Rain gardens serve as a living lab for sustainability.
Irwin & Leighton Construction led this design-build project.
Building Facts
88,000 GSF
309 beds
Knowledge commons
2 Music practice rooms
Meditation/quiet room
Kitchen area
Staff/advisor apartment
Rain gardens
Special Interest Housing
Responding to the architectural vocabulary of a busy and constricted precinct, the the addition to the 1960s North Halls complex offers shared amenities linked to an inviting new central green space that fosters social and intellectual community. The massing of the building steps down at both ends to better relate to the scale of neighboring residence halls.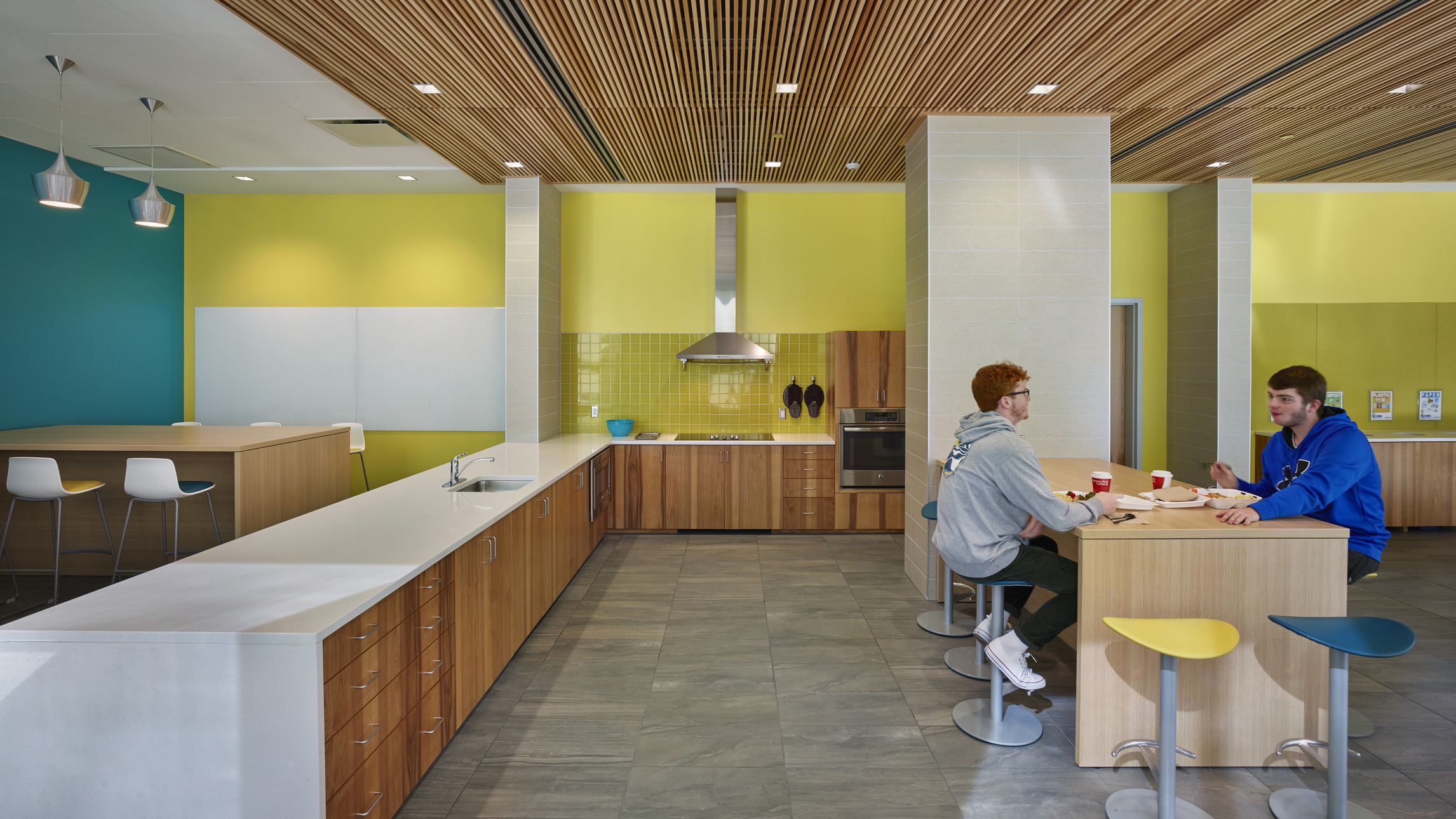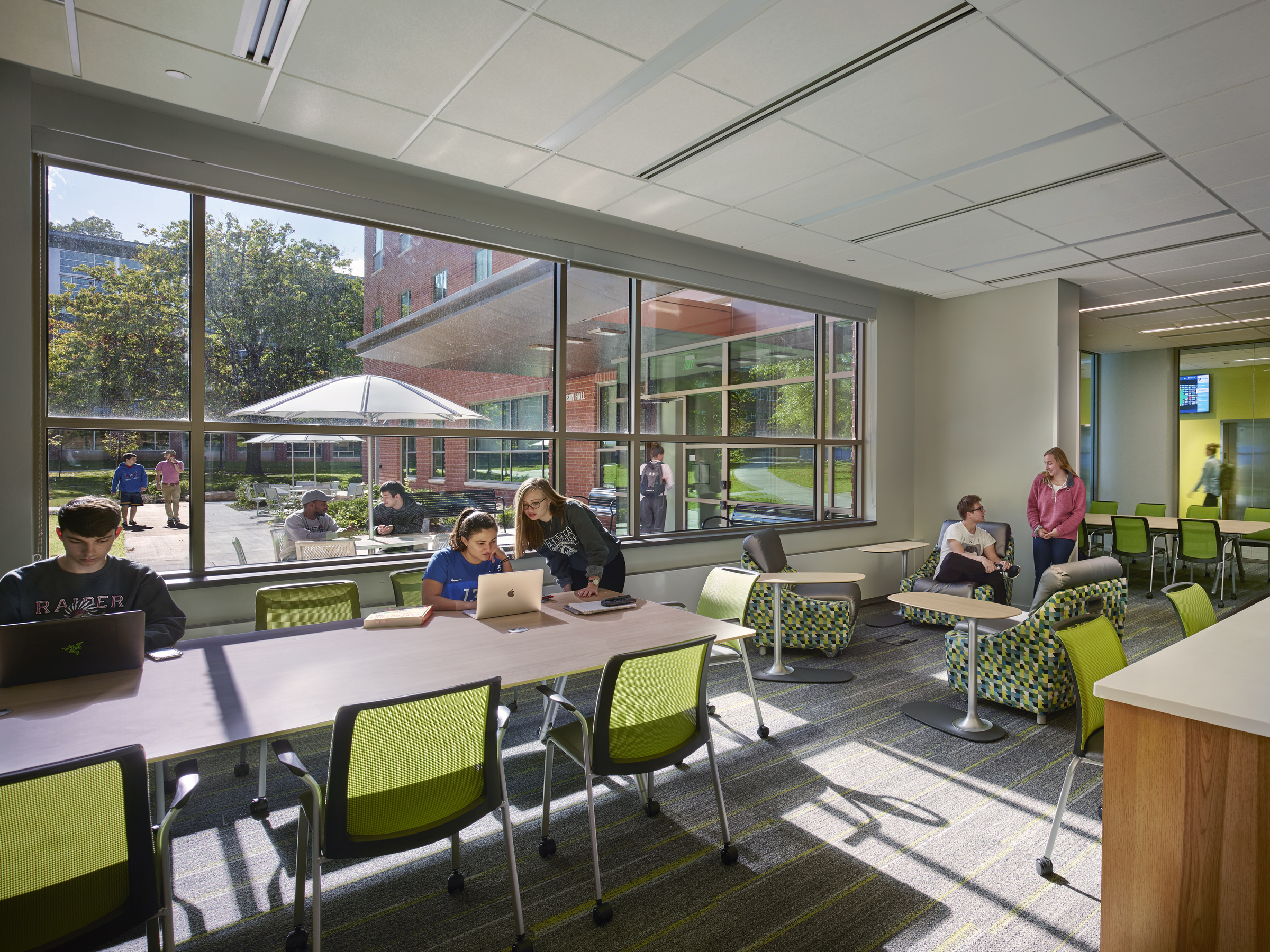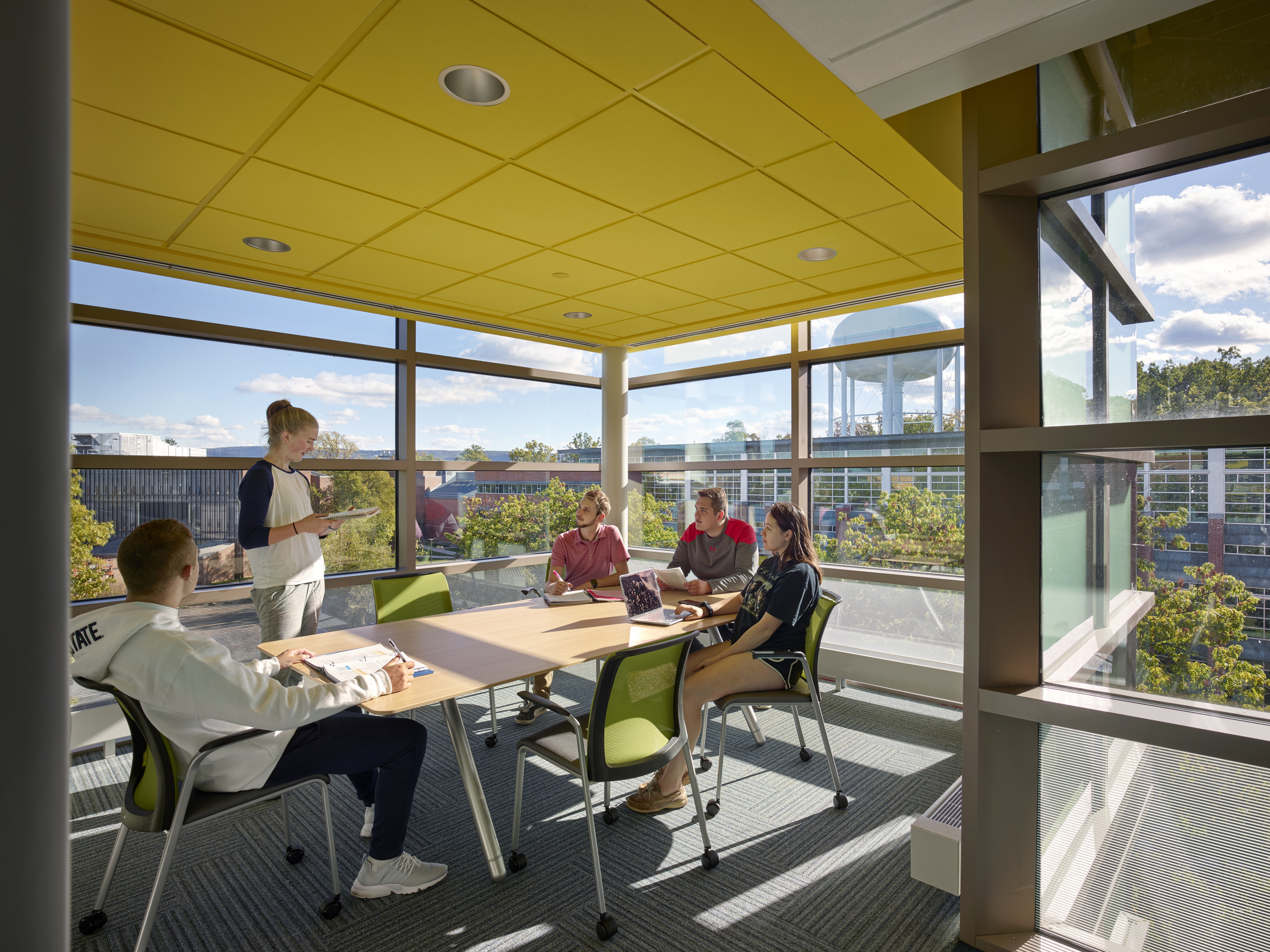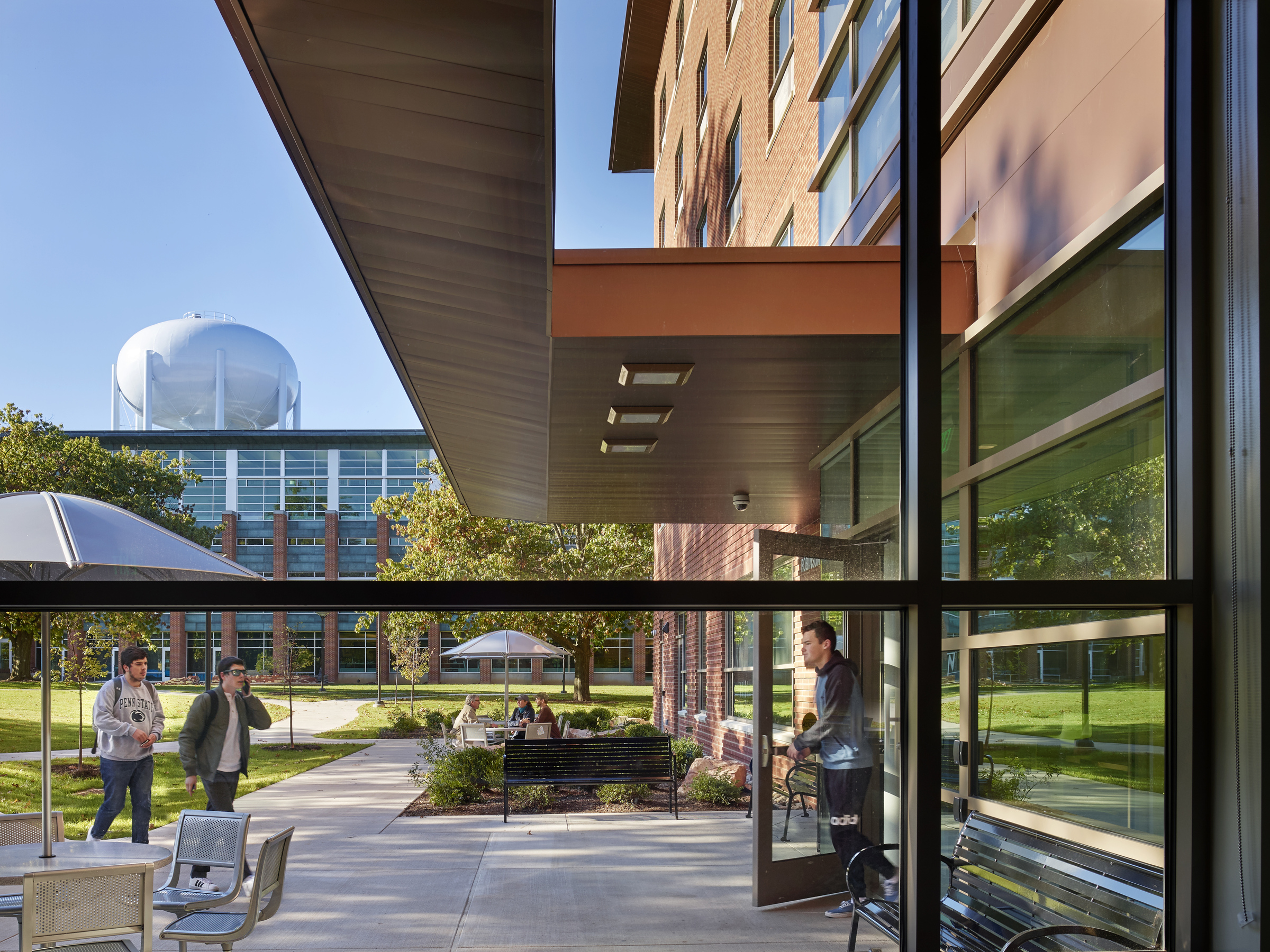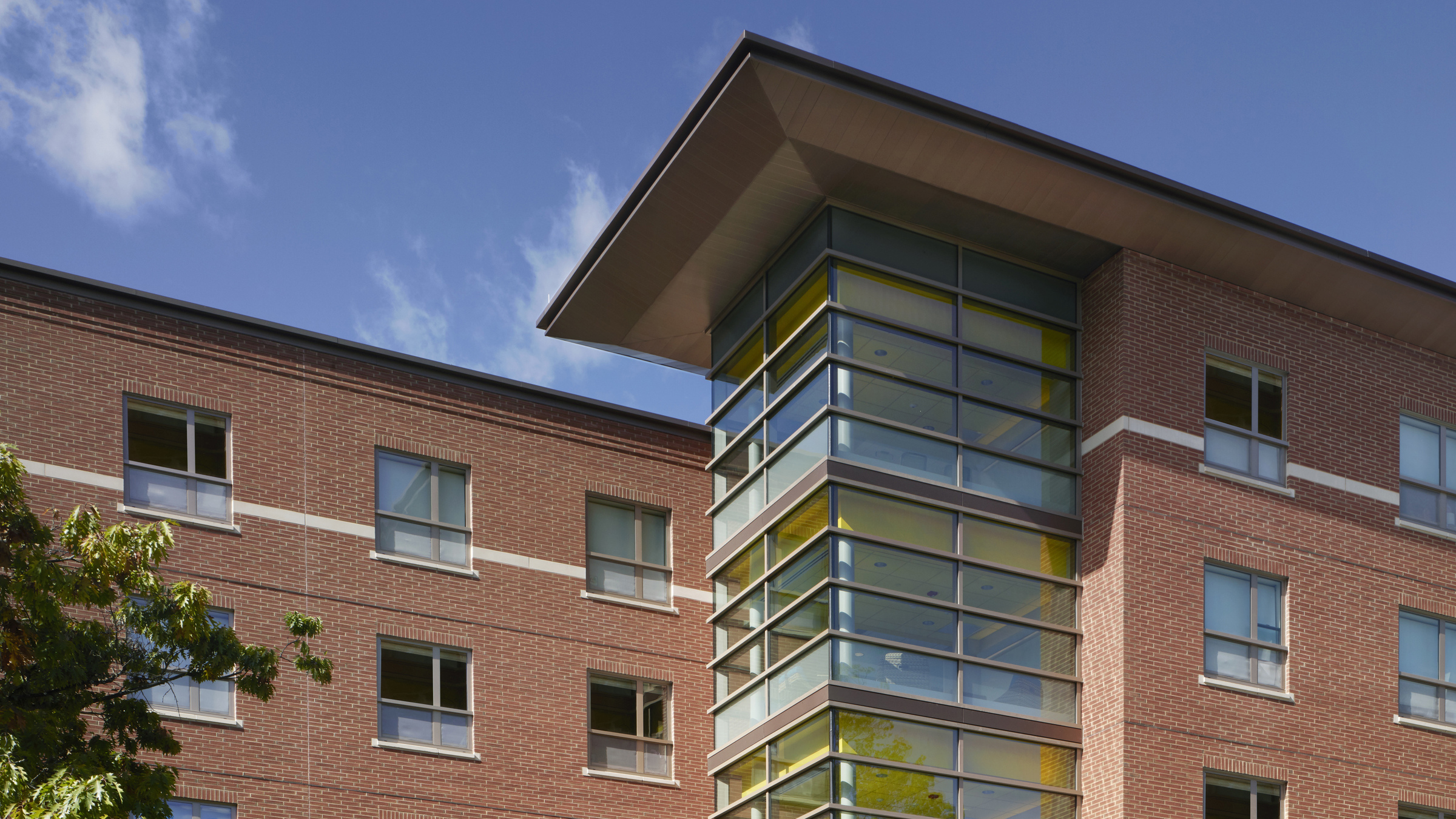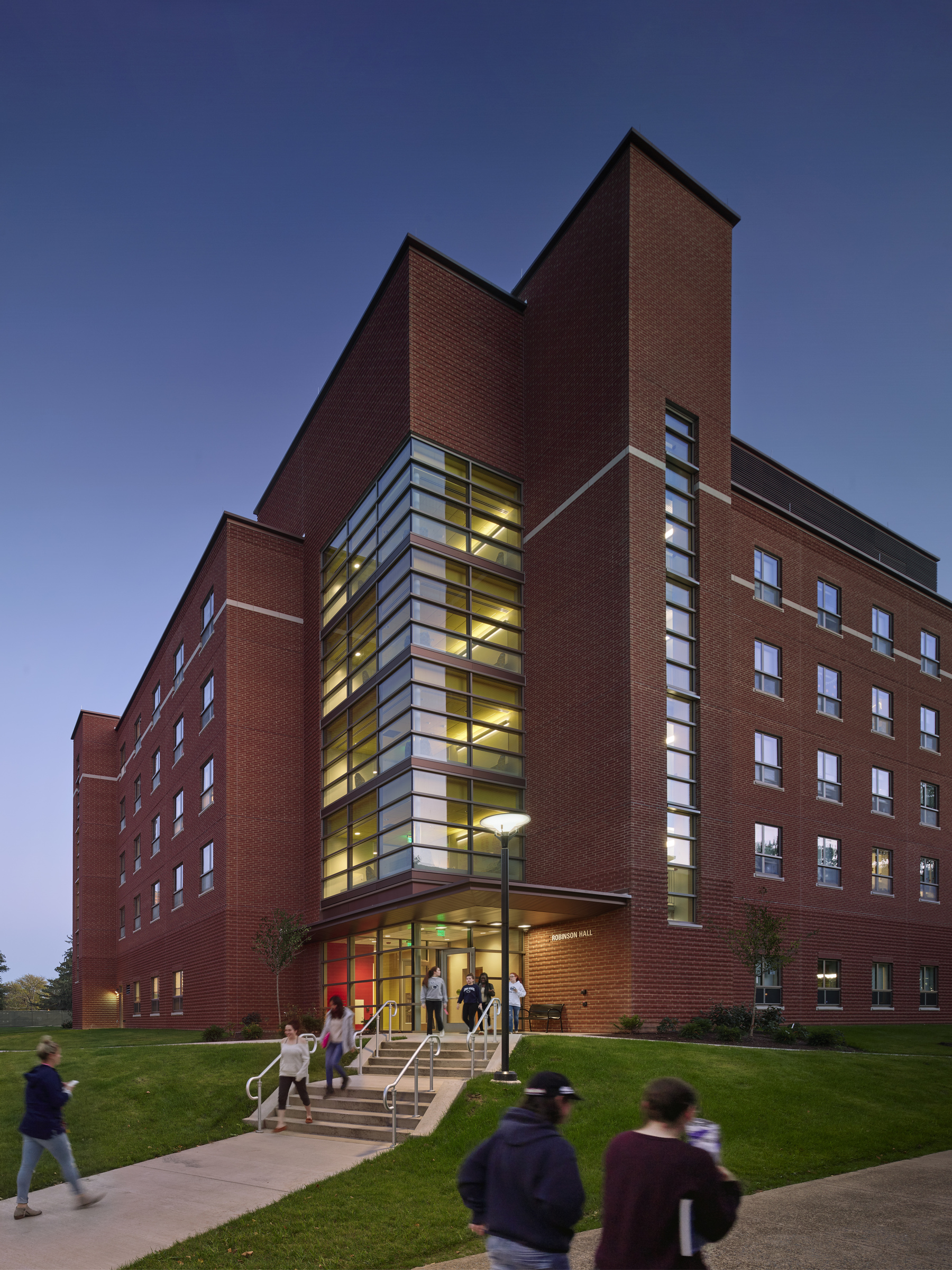 Annual Energy Savings as Modeled Against ASHRAE 90.1 Baseline