How do you prepare for 1,200 students moving into your brand-new residence hall during a pandemic? On the verge of opening "The Quad," an on-campus student housing complex designed by EYP, The University of Houston and the Rapid Response Team explored possibilities for developing safer living and learning environments.
From reconfigured space planning and enhanced mechanical systems to hand-sanitizing stations and hands-free door openers, the Team delved into all five Rapid Response service lines. The result? A user's manual with plans, diagrams, and product suggestions to support UH as they prepare for Fall 2020. Packed with ideas, here are just a few:
Programs and Protocols: The Rapid Response Team helped UH identify an appropriate isolation area, selected because of its ground floor location, dedicated entrance, and proximity to Administration.
Building Infrastructure: The Executive Director of Student Housing wanted to explore air filtration, circulation, and humidity levels. We discussed options for affordable ways to improve these and other air-quality considerations.
Finishes, Fixtures, And Furniture: We discussed policies around voluntary temperature taking stations and considered the proper location and management of PPEs. But, where should you store all those supplies? The team identified appropriate locations for storage, distribution, inventory, and disposal of PPE products.
Technology Infrastructure: Thinking about opportunities for large-and-small-scale video conferencing, the Rapid Response Team recommended specific technology products for classroom broadcasts and high-quality individual presentations. Plus, they identified a specific location for a broadcast studio.
Experiential Strategies: Rapid Response suggested messaging for entrances, exits, numbers of people, distancing, etc., and provided guidance on visual consistency and placement of signage.
In these uncertain times, the University of Houston and EYP's Rapid Response team are stepping up to create resources, share best practices, and support faculty, staff, and students as they adapt to unprecedented circumstances in their newest residential facility.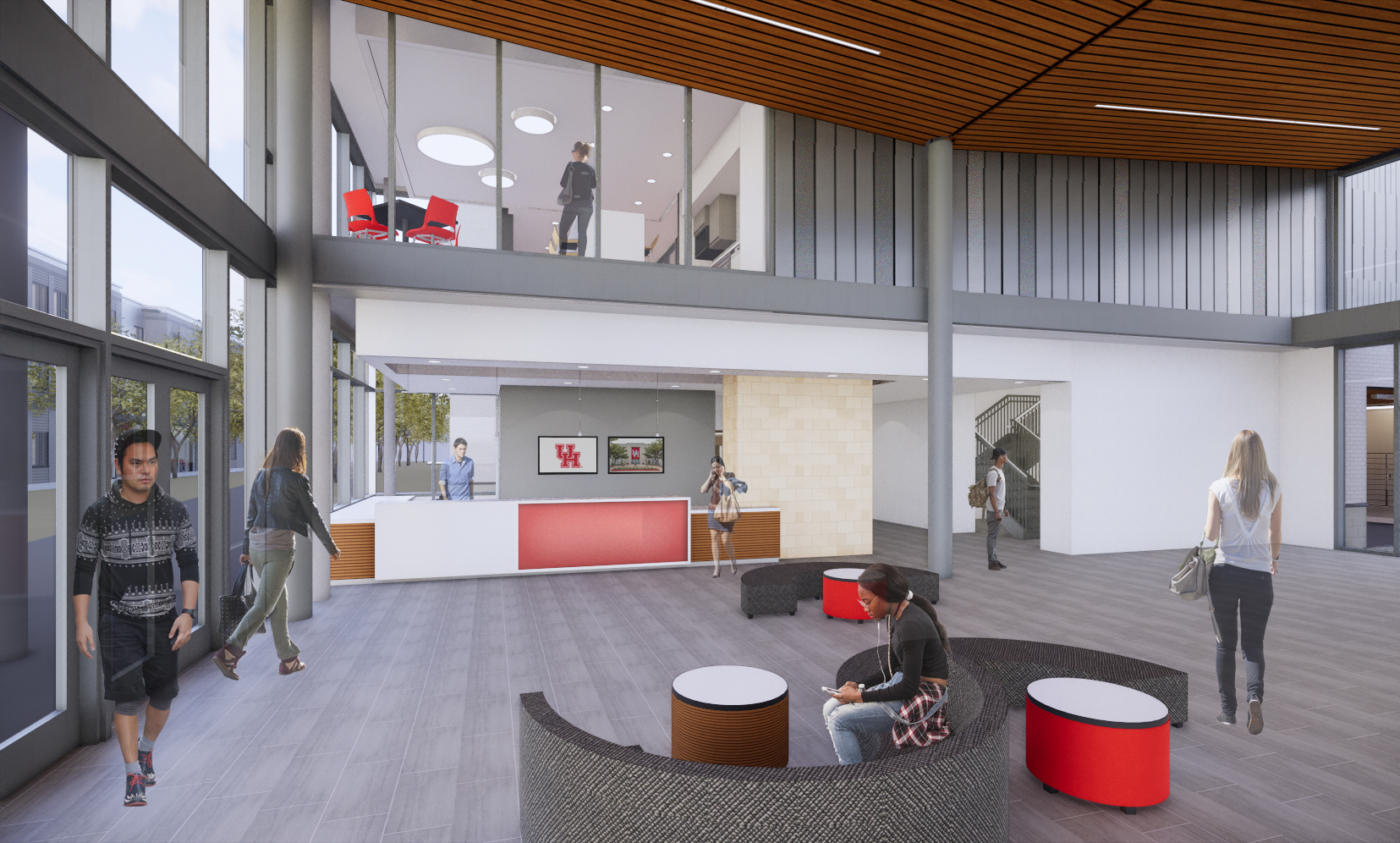 Project Tags
More Projects Like This