Inspired by critical intersections - in healthcare delivery as well as education and research - the design of the new facility showcases the University's premier programs in Allied Health. Uniting nine departments, as well as the Dean's Office and the Virginia Center on Aging, will position the School for continuing growth and enhance its ability to successfully compete for the very best students and faculty researchers.
Diagonally sited at the interstices between the student activity center and VCU's medical campus, the L-shaped structure will channel pedestrian traffic and allow room for a future research building. Expansive glazing visually connects the built and natural landscapes. With its strong geometries, the LEED-Silver design of the building – unanimously approved by Virginia's Art and Architecture Review Board (AARB) – continues the architectural legacy of its downtown Richmond site while utilizing motifs that express the VCU brand.
The technology-infused building is organized to balance the needs of individual departments for specialized lab and simulation spaces with a variety of shared spaces to promote community cohesion and effective intellectual dialogue among faculty, students, and staff. Departments and programs will share teaching amenities and technologies, including synchronous distance-learning classrooms; audiovisual capture of directed instruction; and observation of patient-care simulation. Therapy departments will share a state-of-the-art Smart Home Apartment for training students. A double-height biomechanics research lab and several maker labs will allow students and faculty to research, create, and test their own adaptive aids for therapy.
Building Facts
154,000 GSF

Gerontology

Health Administration

Nurse Anesthesia

Occupational Therapy

Patient Counseling

Physical Therapy

Radiation Sciences

Rehab Counseling

Technology Center

Simulation suites

Distance-learning
Fulfilling Educational Promise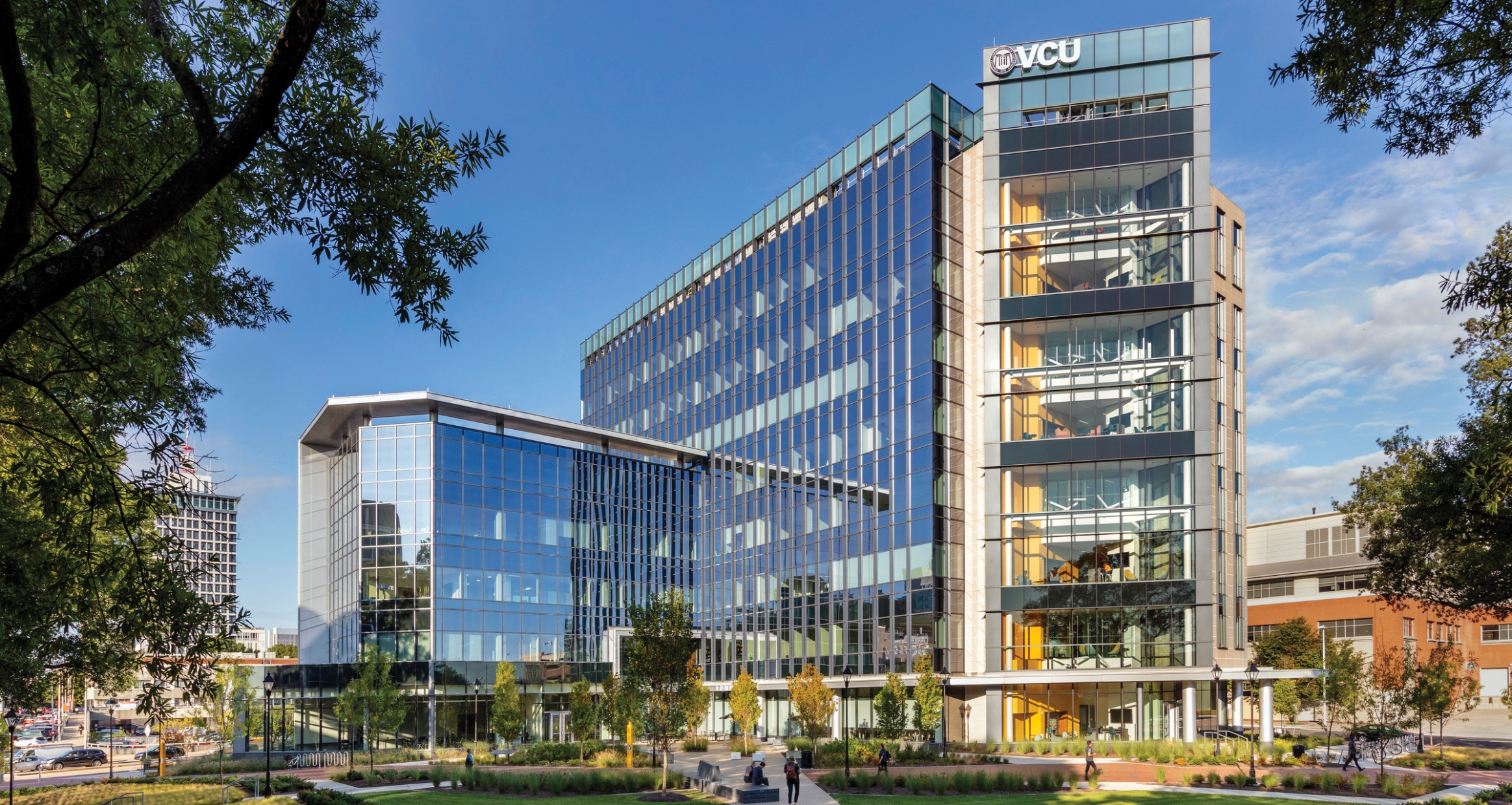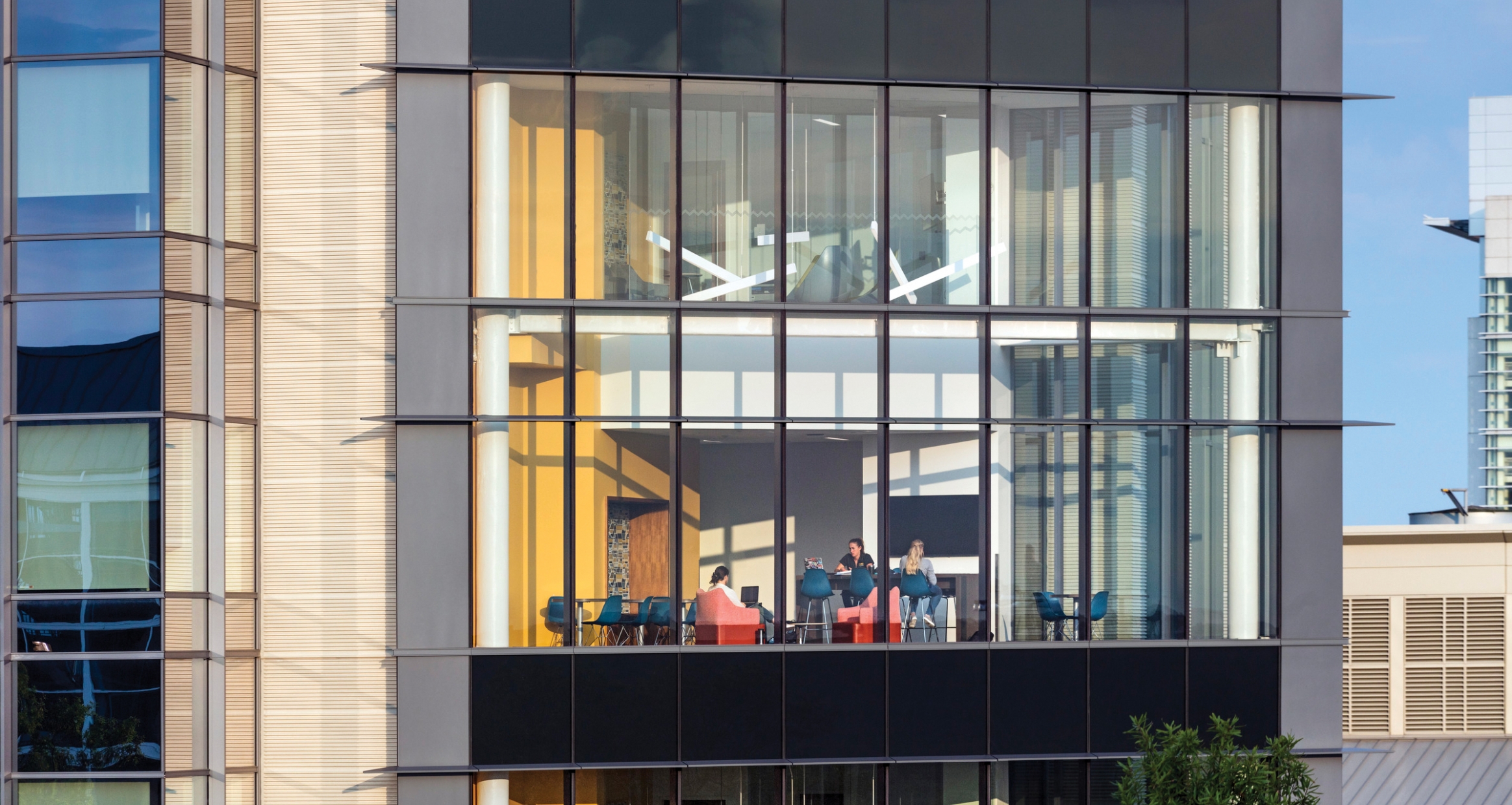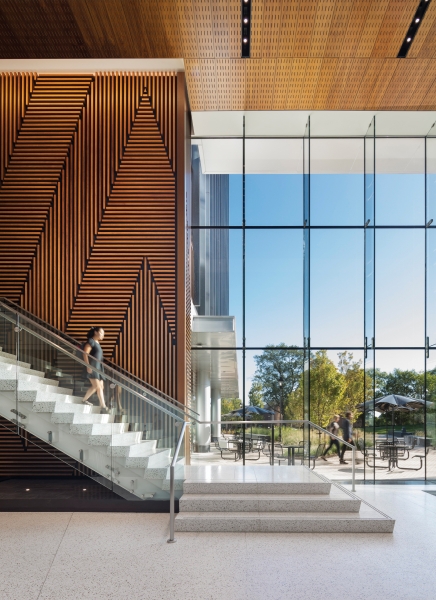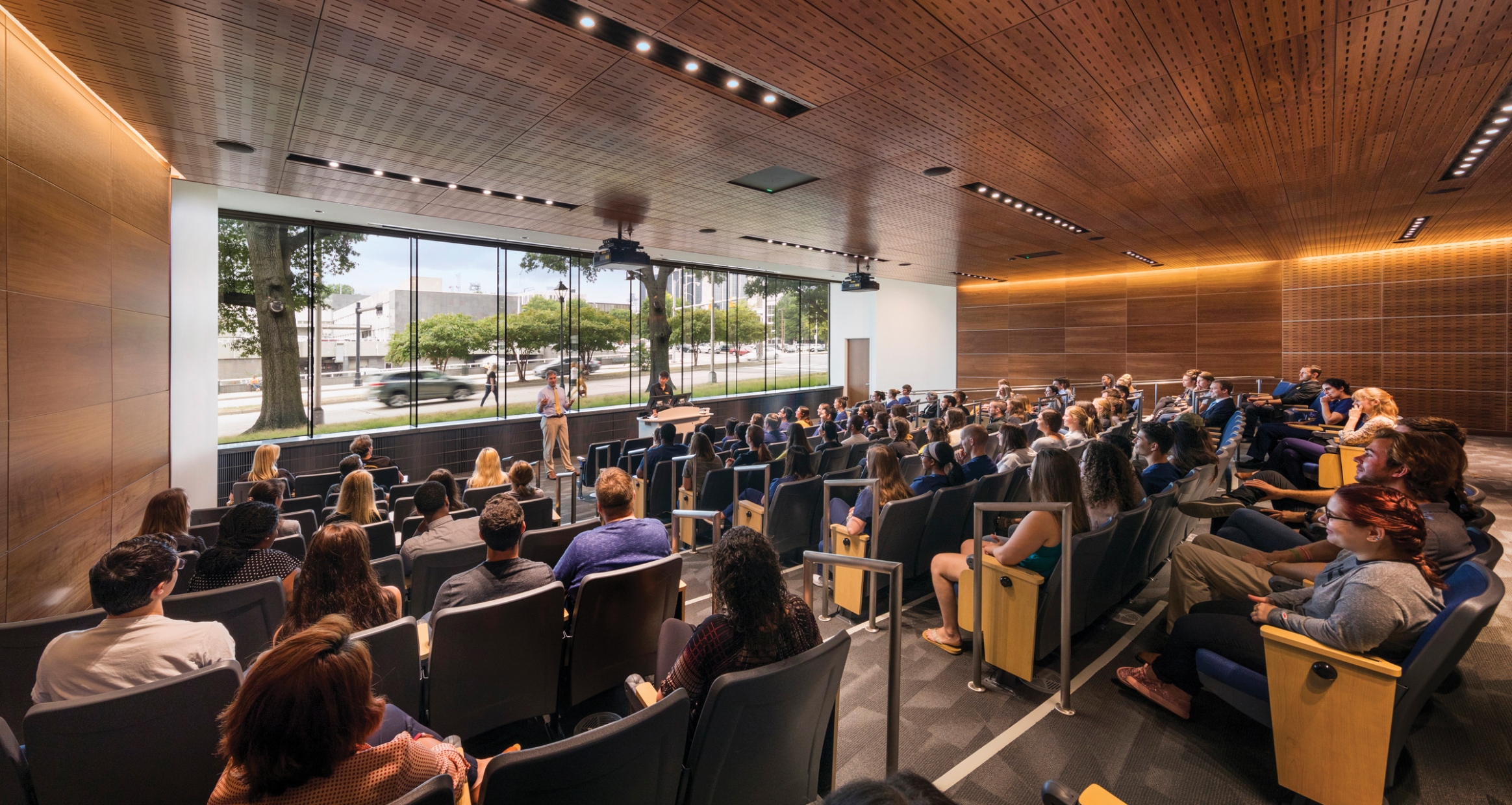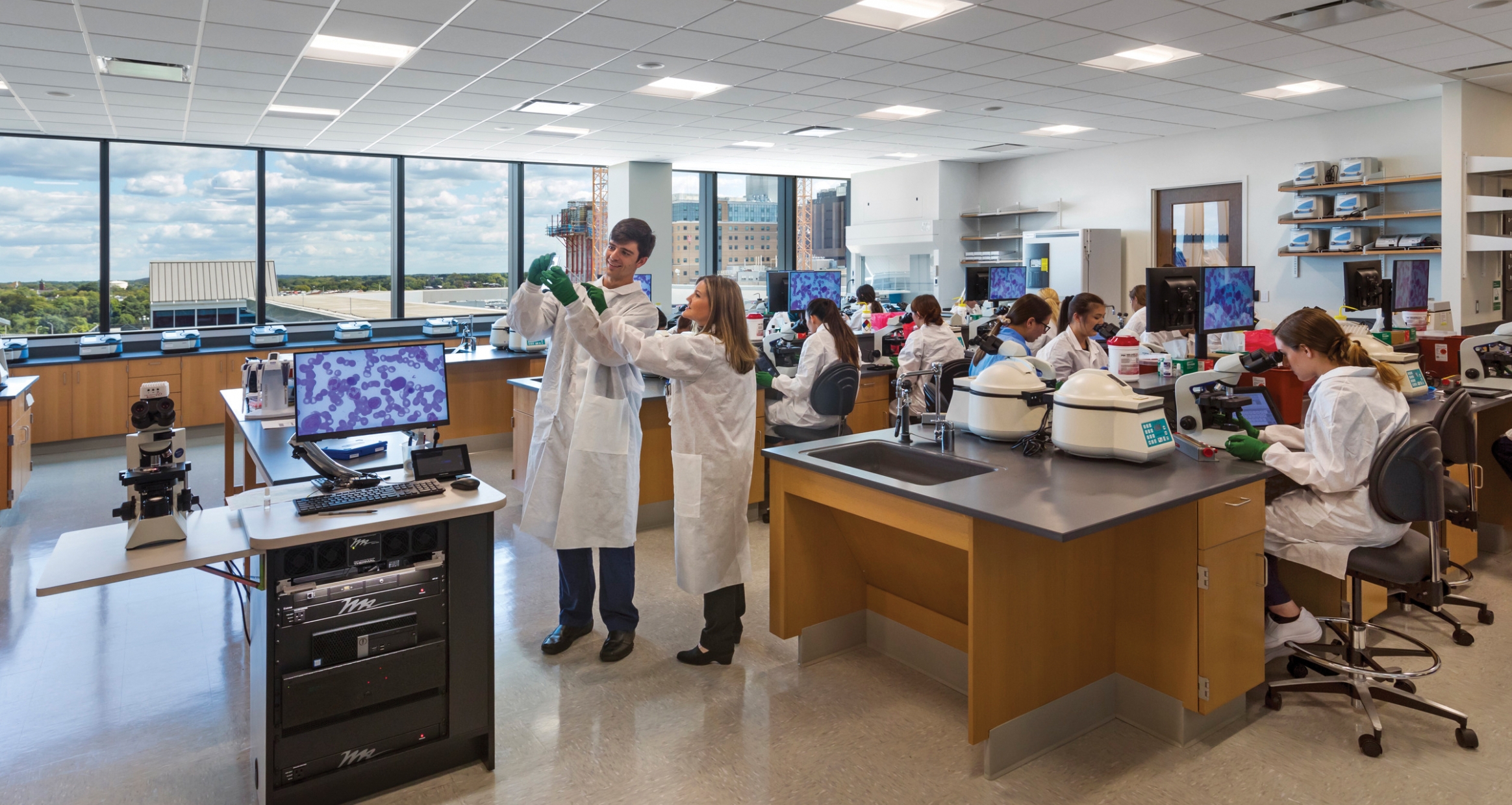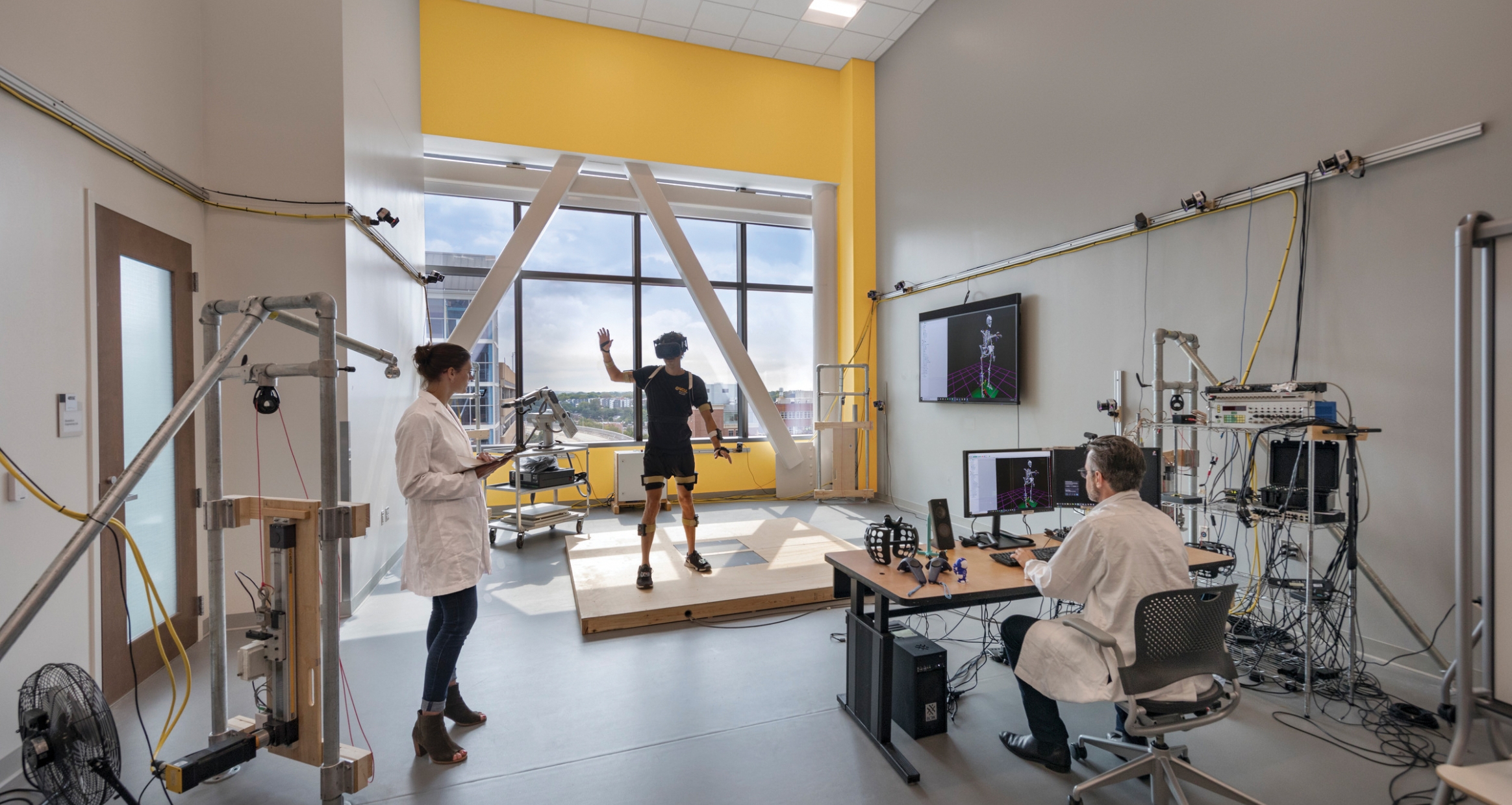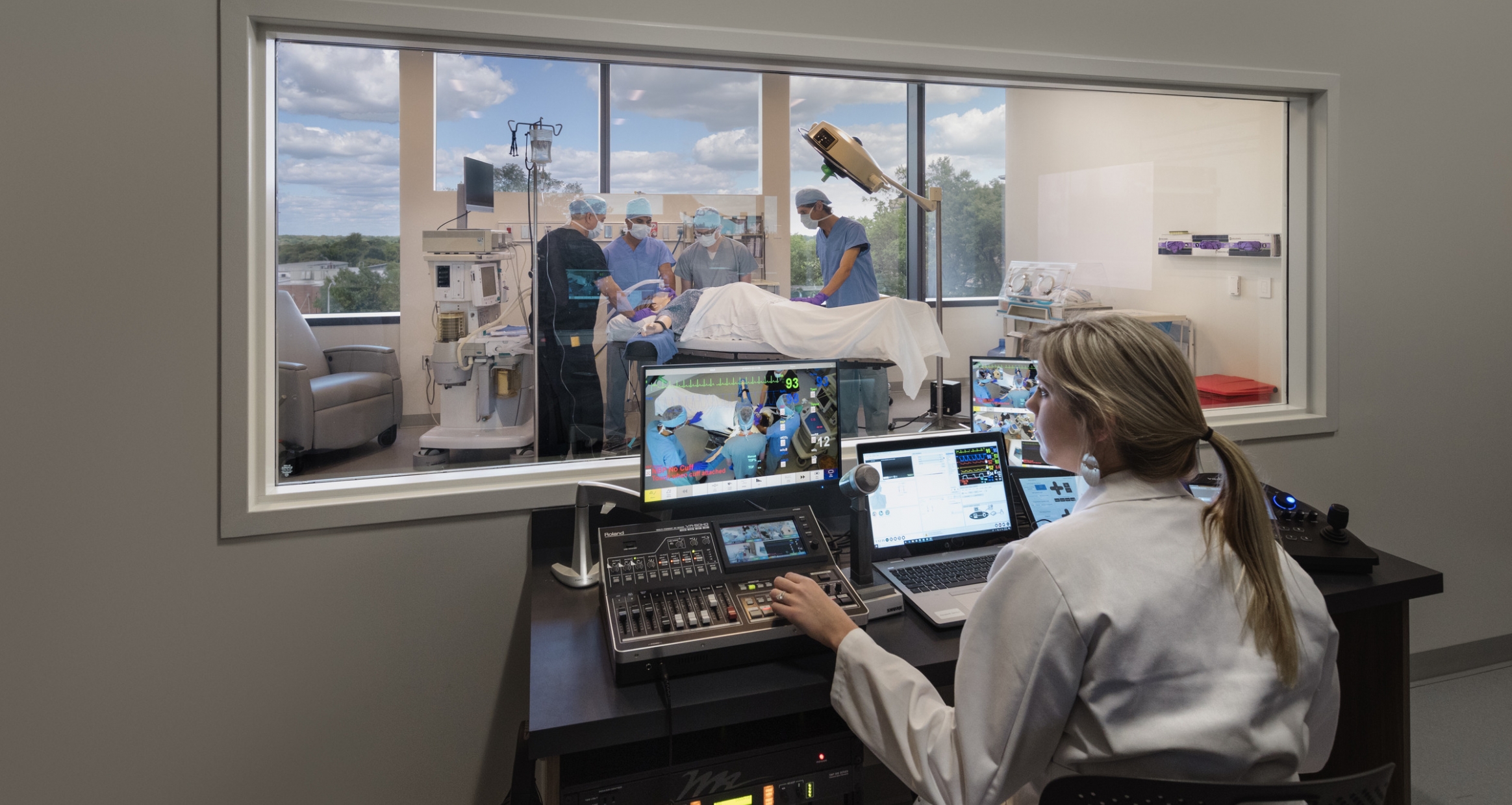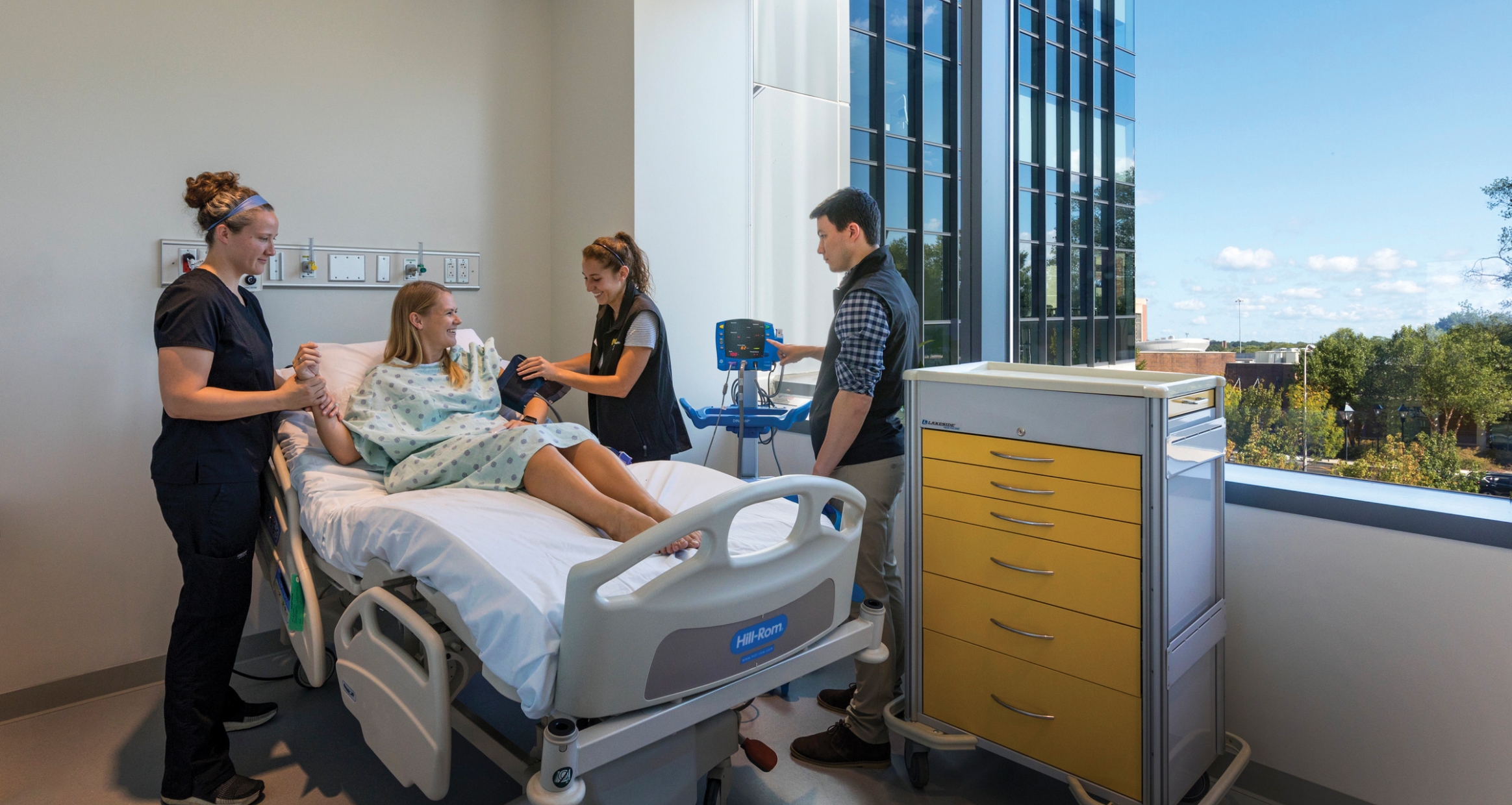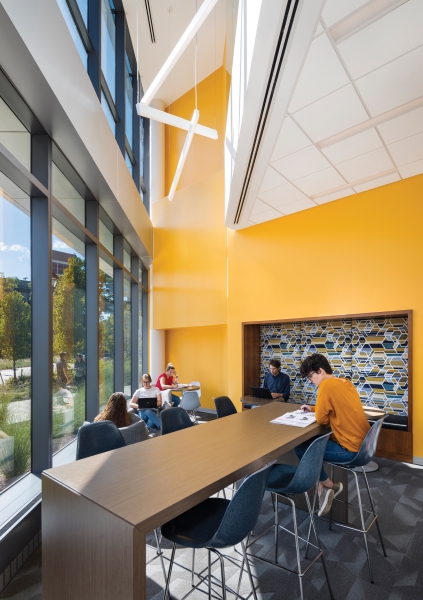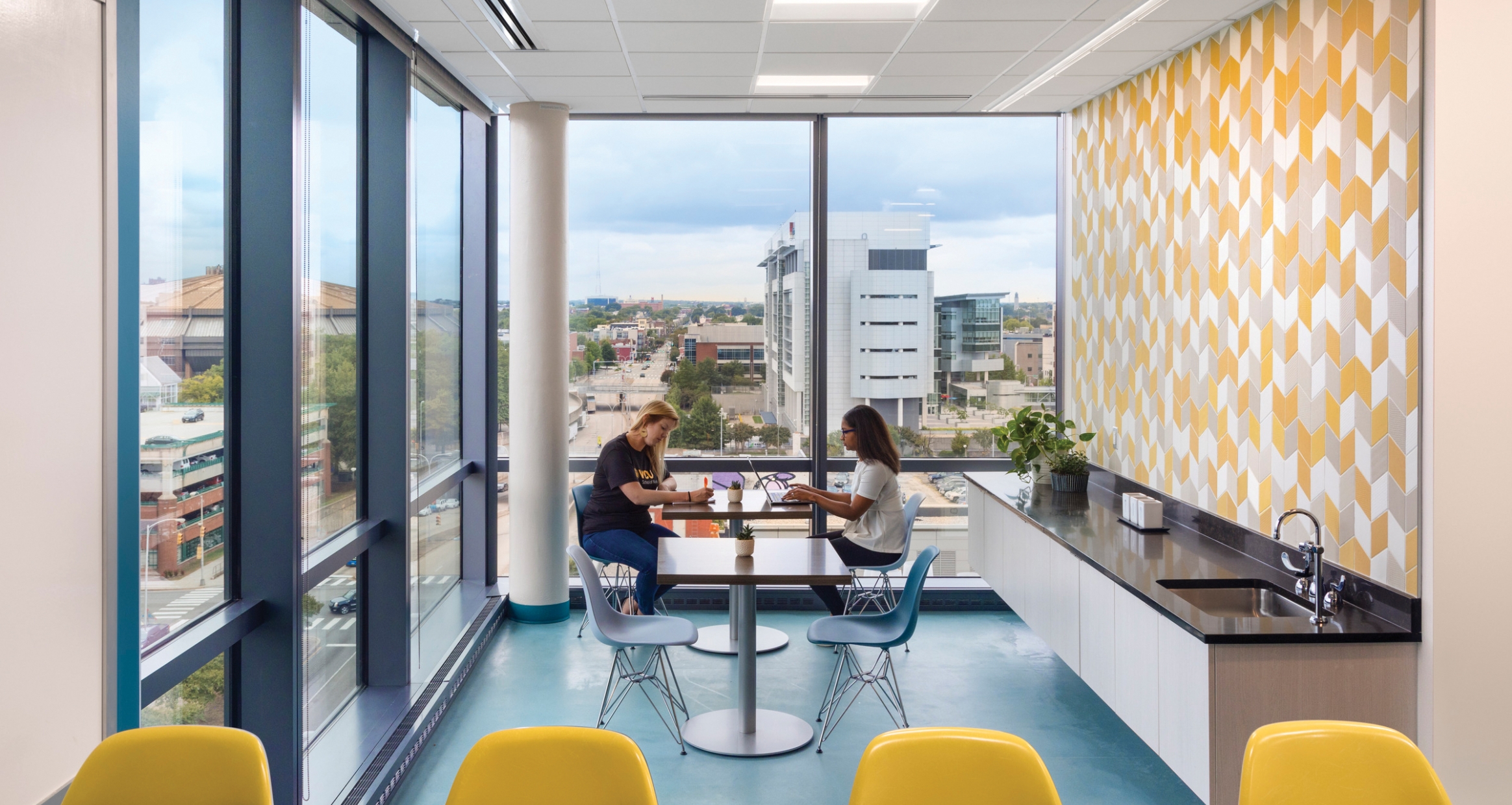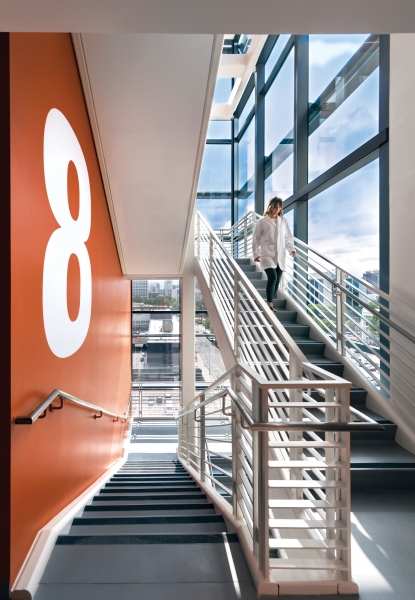 Healthcare and the education of health professionals are trending toward team-based care. The new facility is designed to help VCU achieve the promise of empowering its students and researchers by unifying talent, programs, and technology within a flexible "machine for collaboration." The design team closely partnered with administrators and representative faculty, staff, and students to fully understand pedagogical and learning requirements, as well as the campus culture.
Advancing Mission
Collaborative Space
Interiors