Pediatric healthcare in Central Florida has been transformed by a new facility that aligns outpatient and inpatient care, and features the area's only emergency department designed especially for children. The sleek, award-winning design showcases the uniquely family-focused program, as well as technology and building features.
Ambulatory and acute care spaces for medical specialties are housed in adjacent wings of the same floor and share waiting spaces. Whether hospitalized or visiting a clinic, children see the same physicians and clinical staff. Familiar faces and continuity of care reassure both patients and parents.  
Private patient rooms provide home-like overnight accommodations for parents. Elevator lobbies include laundry facilities and a concierge station. Family lounges, playrooms, rooftop terraces, interactive water features, a discovery garden, and an outdoor stage contribute to a vibrant healing environment. The program also supports research and education activities.
This project was delivered in collaboration with Perkins+Will, Associate Architect.
Building Facts
630,000 GSF
95 beds
60-acre site
Environmental Graphic Design
LEED Gold certified
Awards & Honors
Best of the Best Award, Top Honor in Healthcare

Merit Award, Top Honor in Healthcare
Sustainable Design is Healthy Design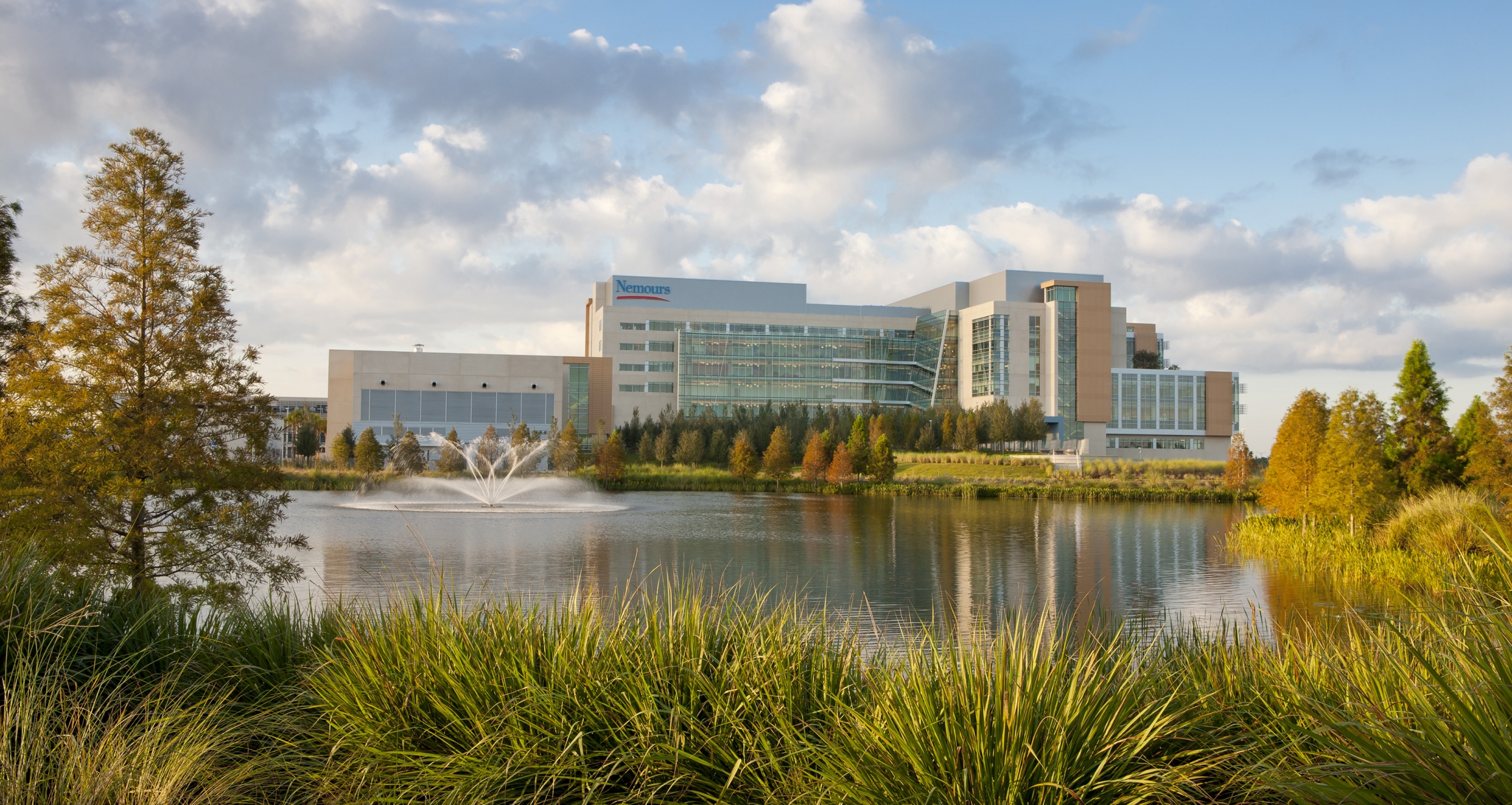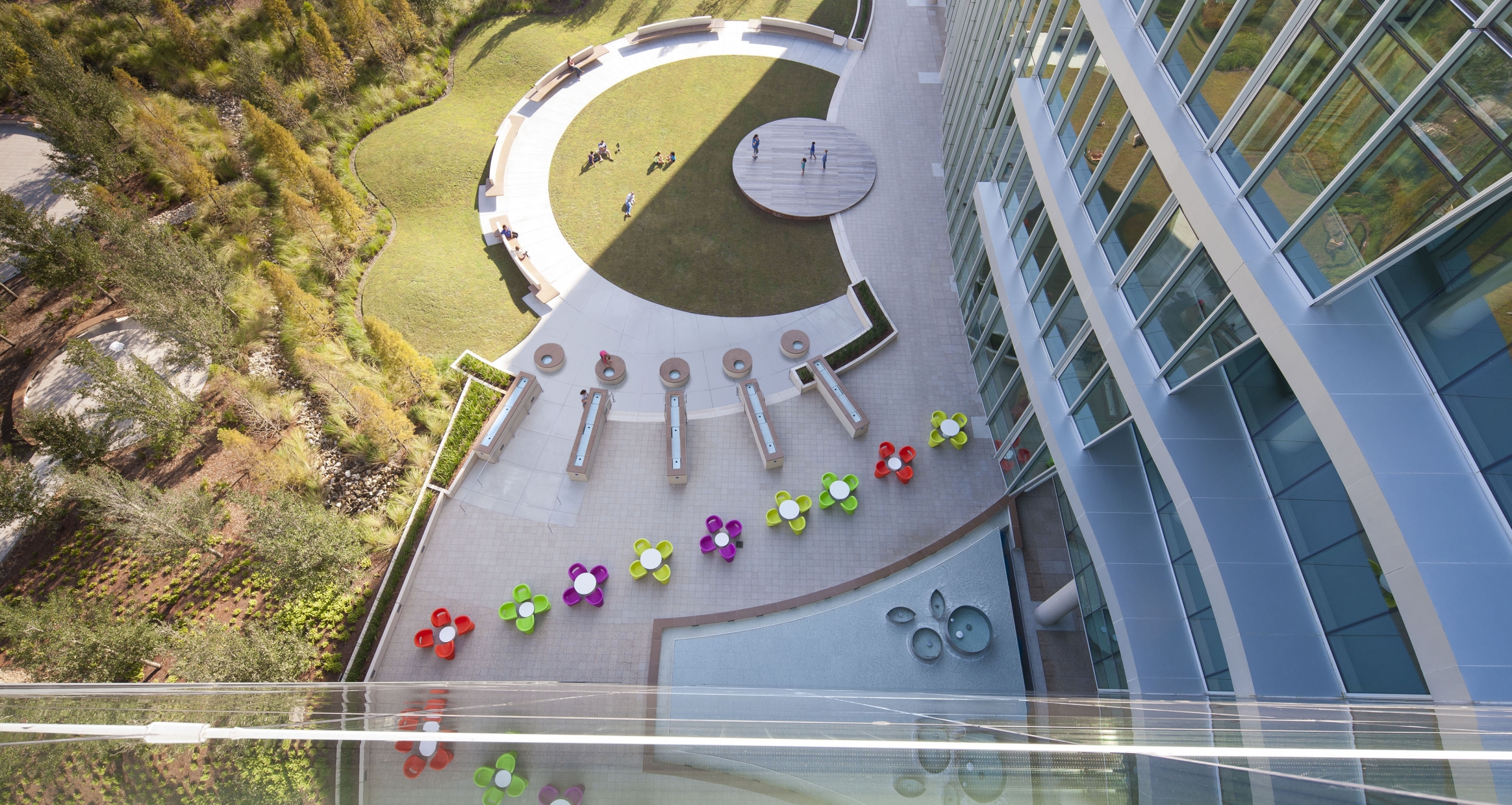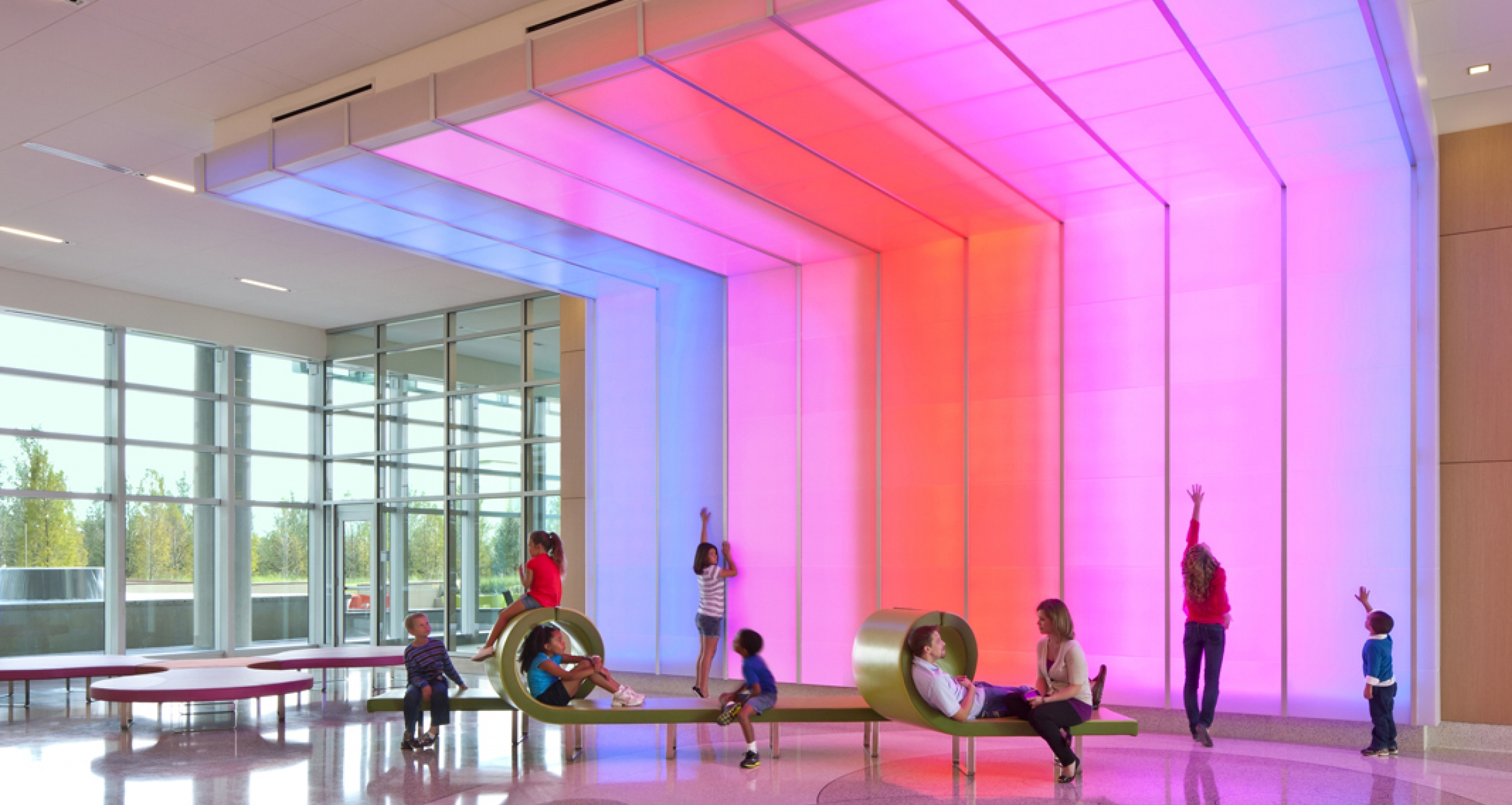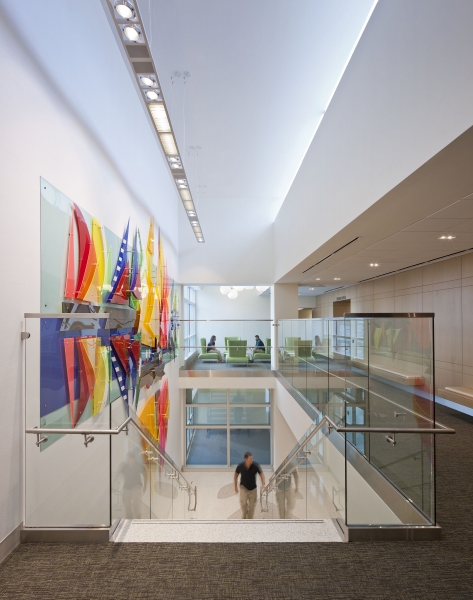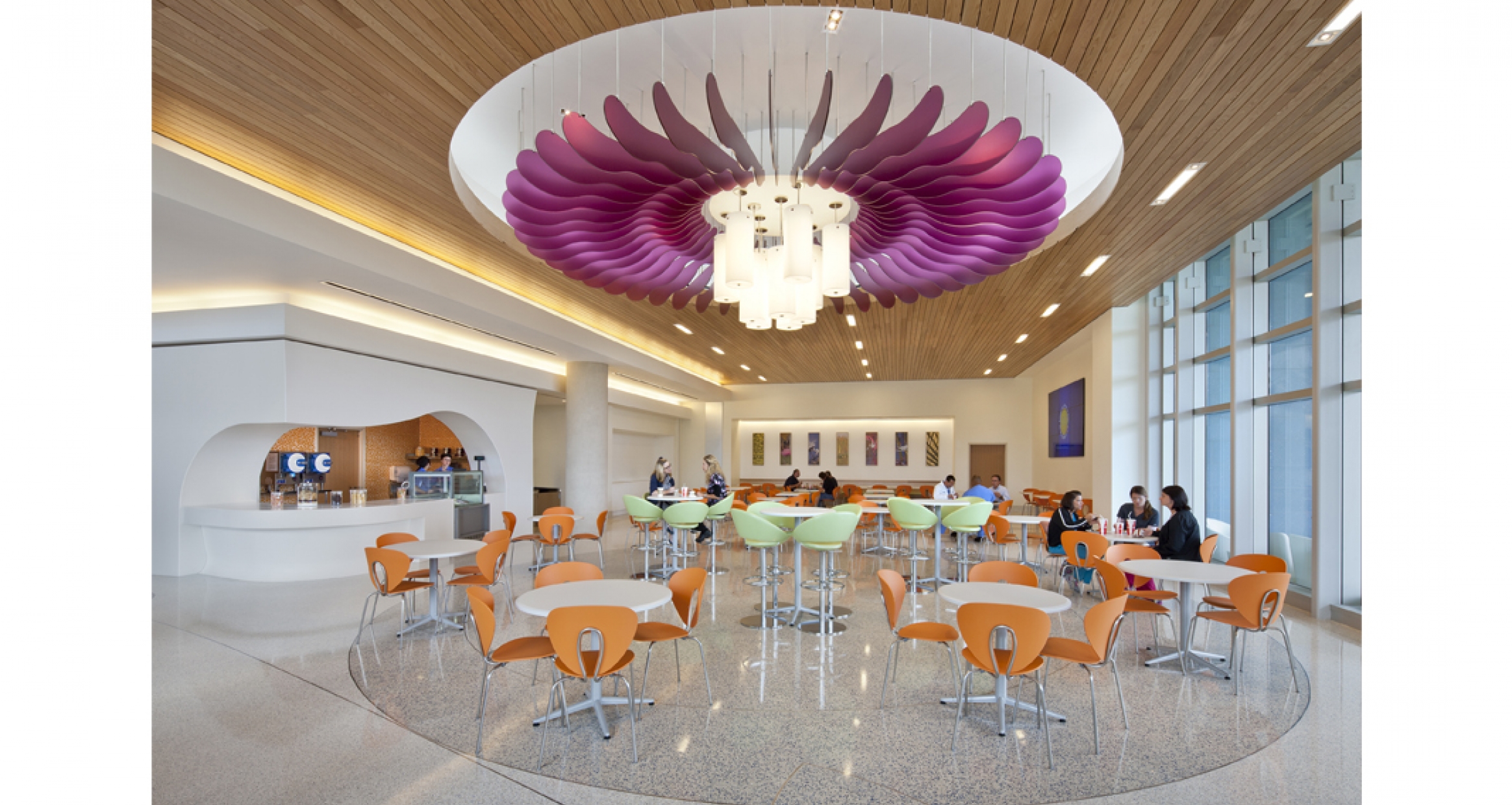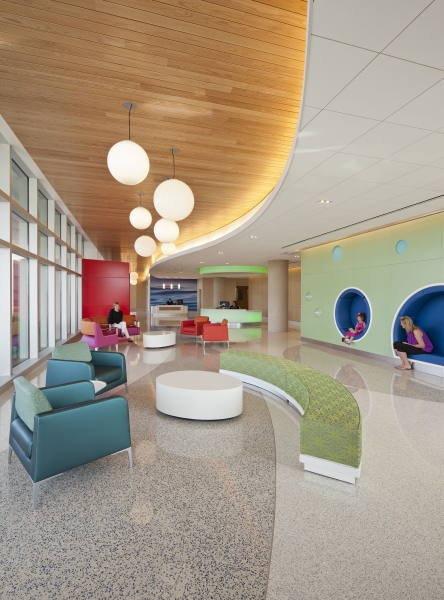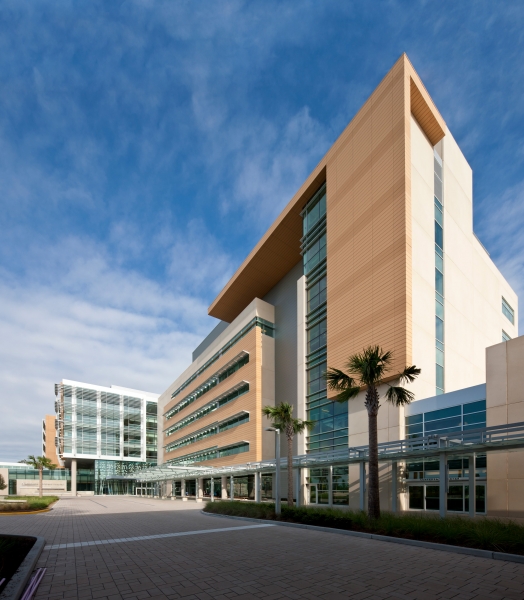 One of only three children's hospitals in the United States to achieve LEED Gold certification, Nemours continues to implement aggressive green strategies in its day-to-day operations. By using less energy and water, the hospital can save money, reduce greenhouse gas emissions, and contribute to a healthier environment for patients, staff, and the community. The project uses 22% less energy than the ASHRAE 90.1 baseline.
Energy Decisions
Resource Efficiency
Interiors
We are extremely proud to be recognized as one of the nation's leaders in sustainability and green building... we can now spend less money on energy and more on our first priority: patient care.

Roger Oxendale