Contrary to its name, Environmental Graphic Design (EGD or Experiential Graphic Design) refers to graphic design as part of creating the built environment, not to the natural environment. Environmental Graphic Design merges interior design, architecture, industrial design, and graphic design, using visual aspects of the built environment to effectively communicate identity and information, and create experiences that connect people and their environment.
Think about how Environmental Graphic Design affects your world and sense of place.
As built environments that promote wellness grow increasingly important to businesses, using culture and societal awareness with well-being as a design driver is progressively becoming a standard part of the design process. EGD is an excellent way to extend the conversation of the sustainability of buildings to elements we all need to live and flourish within the built environment.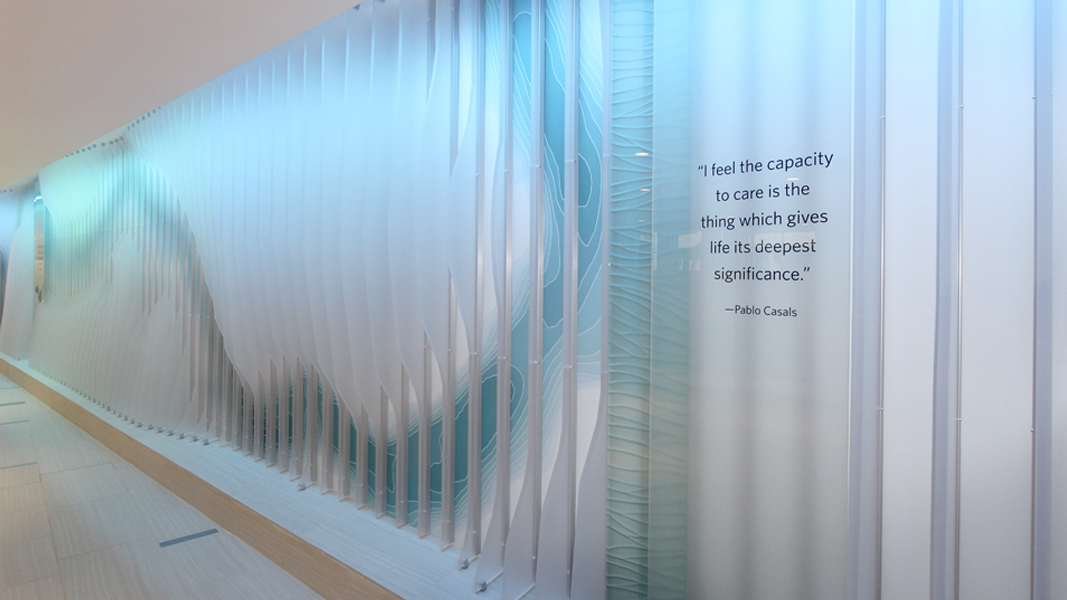 Environmental Graphic Design reinforces the "Well Building" concept that has become central to so many building designs. Effective use of EGD encourages thoughtful design and fosters the creation of people-centered spaces that are naturally engaging.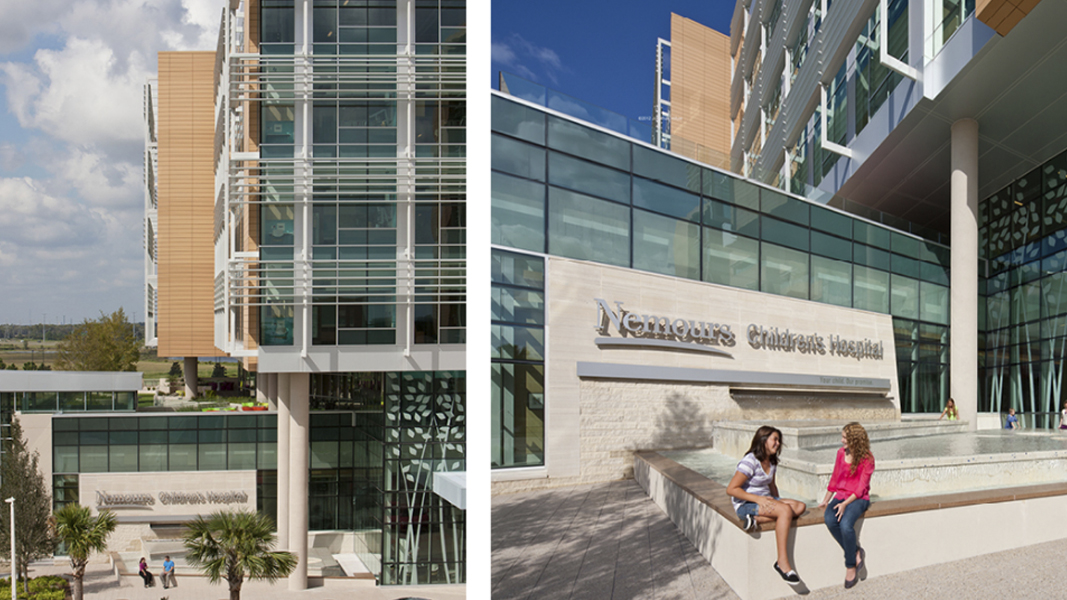 Graphic imagery of trees and nature throughout the interior spaces, in tandem with the large exterior windows, creates connectivity with the natural outdoor environment.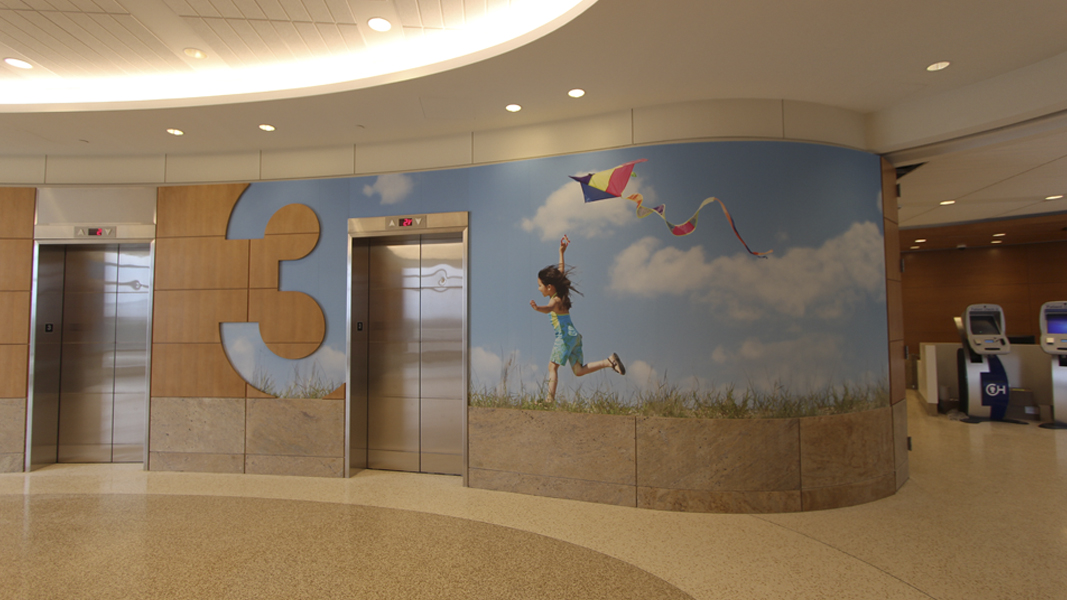 Images of bodies in motion that correlate with well-being and energy create intuitive wayfinding, while activating the space.
Through strategic EGD installations, we can encourage people to make healthy choices throughout their day while simultaneously helping clients indirectly promote wellness.  For example, simple distance markers placed along the walking path on the roof garden at Northpark Town Center have created a perfect place to squeeze in a small workout or unwind after a long day at the office.