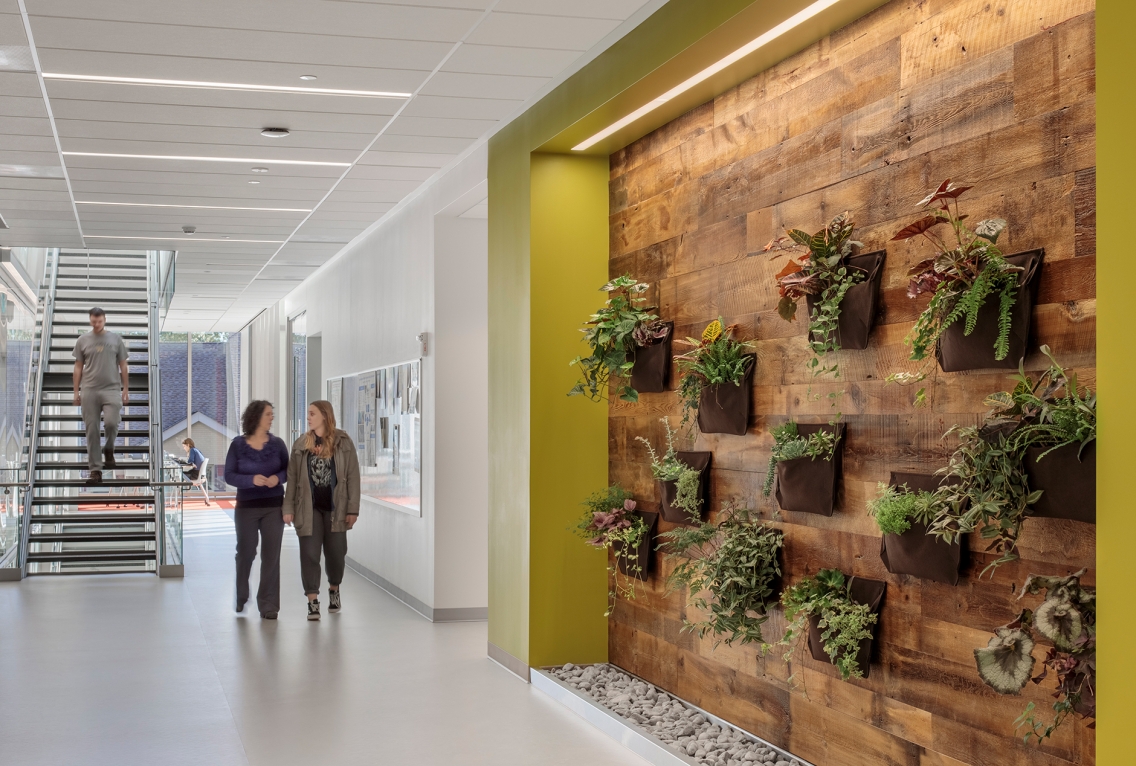 The beauty and appeal of the natural environment has long been a source of inspiration and intrigue, and with increased awareness of how important both physiological and psychological health are to success and happiness, renewed interest in how our buildings foster interaction with nature are key drivers in designing more holistic, and enjoyable places. In fact, research shows that environments that embrace the outdoors not only improve productivity and increase interaction, but they are critical to successfully creating spaces where people want to study, create, work, and live.
A humanistic, collaborative approach to design goes well beyond pragmatic and idealistic ambitions, such as lowering operational costs or aiding in strategies to reduce carbon footprint and environmental damage. Biophilic design embraces and connects building occupants to nature by incorporating elements such as natural ventilation, daylighting to harness the power of the sun, enhanced views of the outdoors, landscape features that mimic the natural environment, and adjacent indoor/outdoor spaces that create a connection between interior and exterior while encouraging impromptu discussion.
But why does this matter? One Harvard study showed that exposure to real nature (plants and views outside) and those wearing virtual reality headsets with images of nature both showed improved health and productivity outcomes over subjects who sat in environments with no exposure to nature. In an LL Bean study about connectivity to the outdoors, 74% of respondents said it improved their mood, 71% saw it decreasing stress, and 66% anticipate a boost to health and wellness.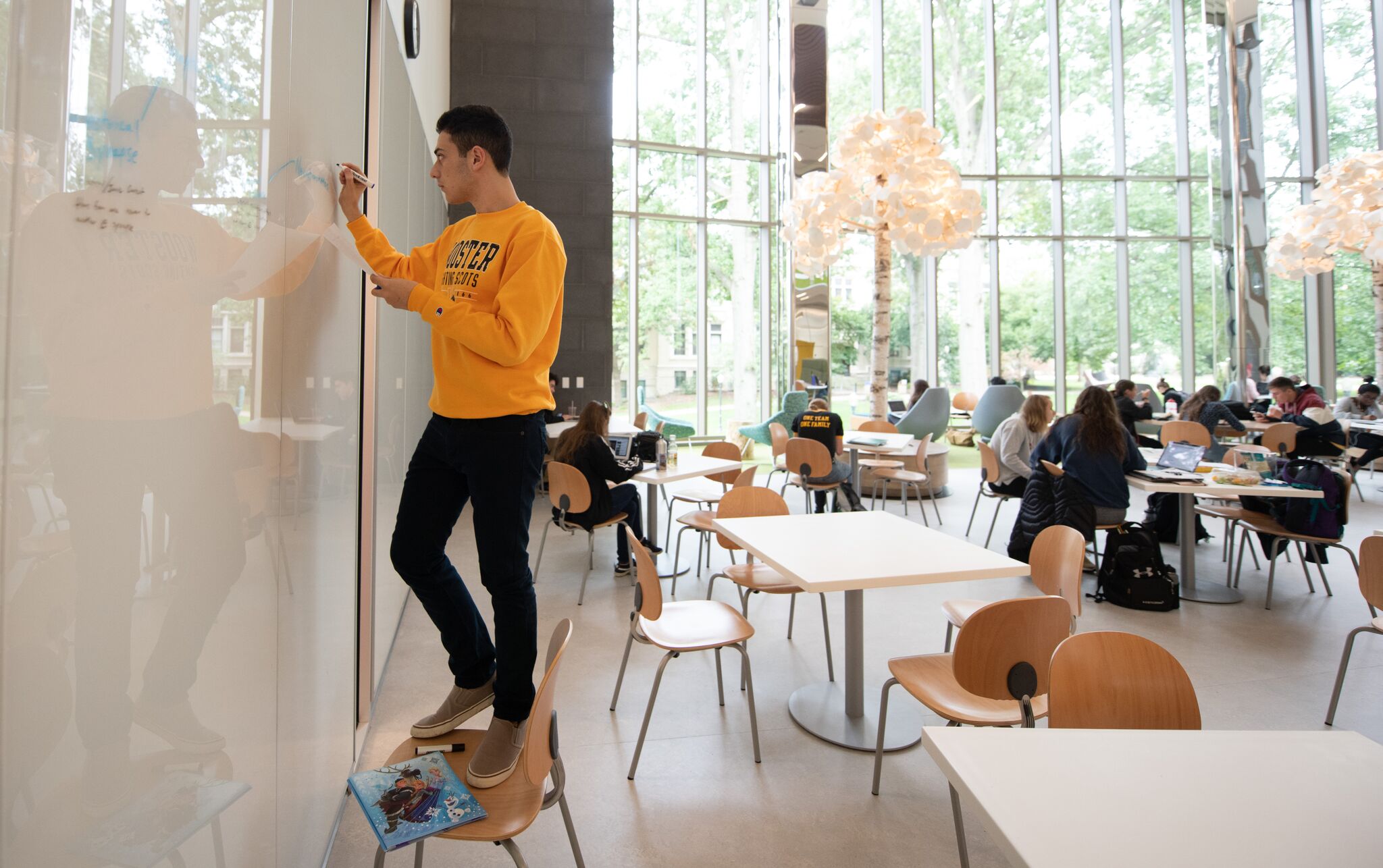 Further research by Wells & Evans revealed the impact of biophilic design in educational settings, revealing that optimizing exposure to daylight alone can increase the speed of learning by 20-26%, raise attendance by an average of 3.5 days/year, and improve test scores by 5-14%. EYP has a history of incorporating these elements into the design of Academic Buildings. For example, student study spaces are strategically located with outdoor views, and walls of glass into teaching and research spaces bring daylight into work environments for faculty and students alike. 
Biophilic design demonstrably promotes and strengthens positive interactions between people and nature, and recent years have seen a fundamental shift toward integrating the natural environment into Campus architecture. Thoughtfully planning these spaces provides us as designers the opportunity not only to reconnect people with nature but also to create more productive, meaningful and healthy learning environments for higher education.