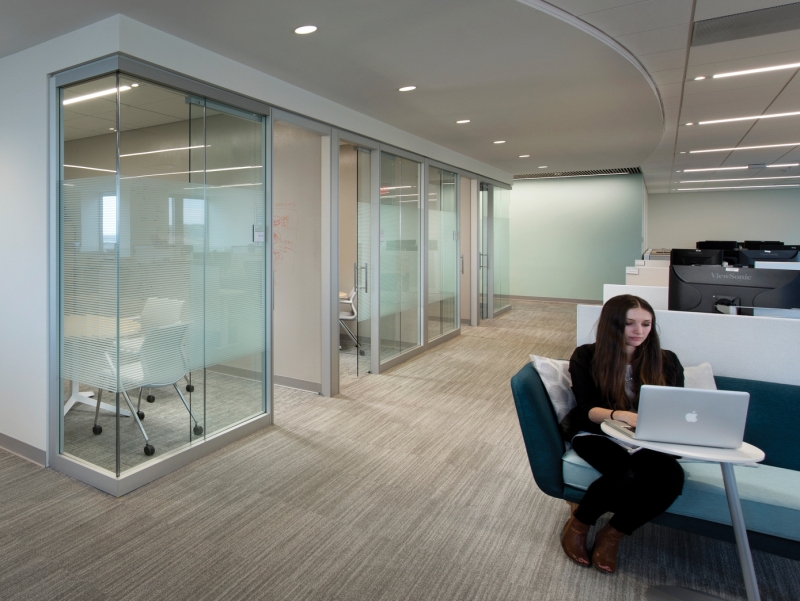 After widespread quarantine, the U.S. is starting to take its first steps toward some semblance of normalcy. Driven by economic demand, states are slowly reopening businesses and people are considering phasing from home back to their workplace. During this transition, safety is a priority, so what are some strategies employers can take to improve workplace safety and provide employees reassurance?
Now more than ever, safety measures must be evident, expressed and visible to reduce stress by reassuring occupants that their place of work is safe and healthy. This approach includes being thoughtful about office layout, changes in processes in terms of phasing and distancing, and rigorous cleaning protocols. Placing desks face-to-face, gathering in group-think areas, and using large conference rooms may no longer be a good idea. Instead, there are opportunities to reconfigure or introduce modular, freestanding furniture lines with features like flexible, removable screens that are easy to modify with changing needs. Employing appropriate cleaning protocols with effective but environmentally friendly agents is also essential to employees' safety and security.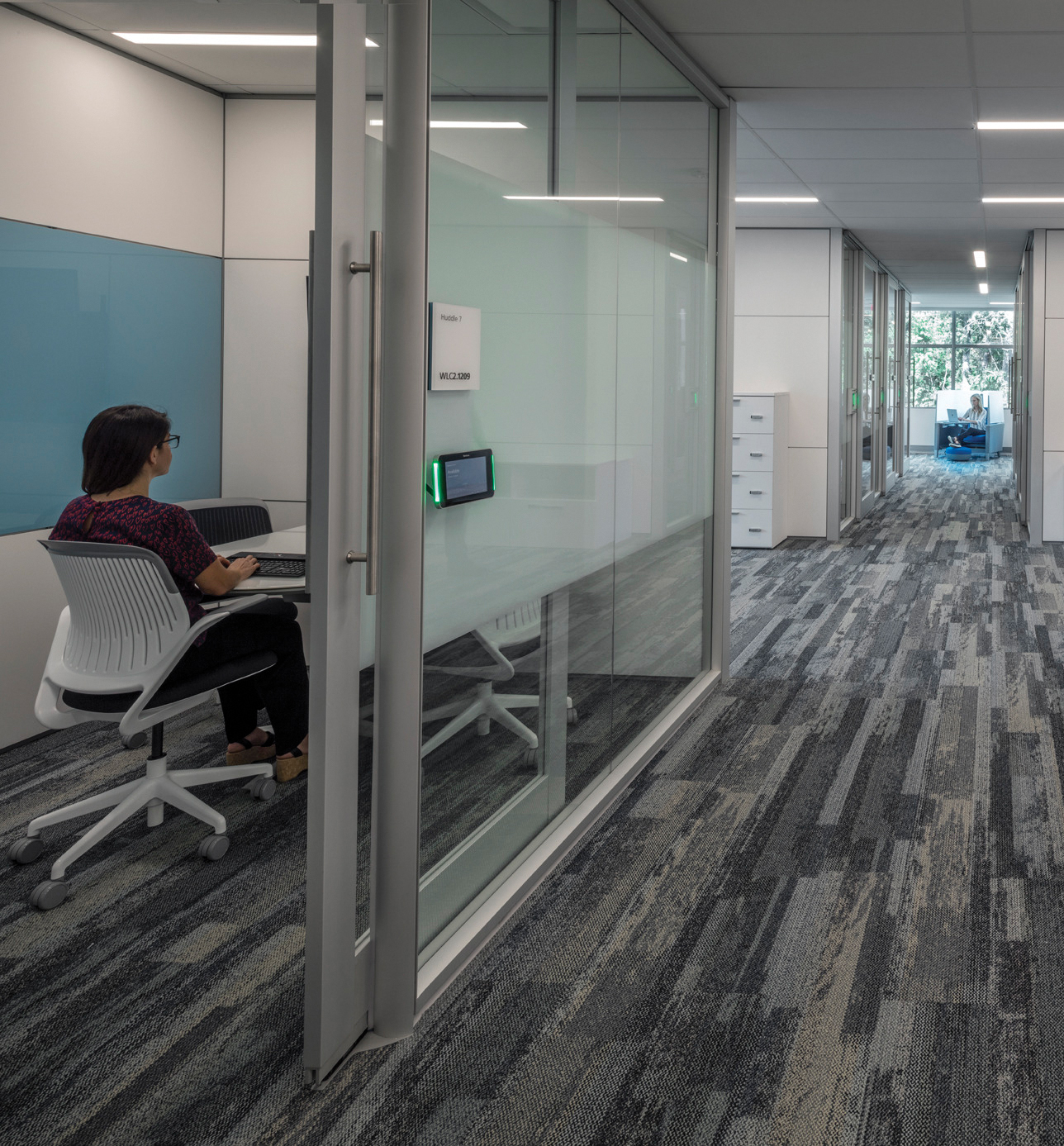 Workplace can also take a note from best practices in healthcare as proactive and continuous infection prevention is a crucial part of the healthcare industry. For example, the CDC recommends the removal of items like carpet and upholstery in patient spaces that could harbor infectious materials or bacteria. Rethinking elements like carpeting and materials may be a big ask for some, but there are opportunities to integrate successful healthcare practices such as:
Adding touch-free light switches and devices, automatic doors, and hands-free sinks and faucets.
Evaluating hardware and finish solutions to actively eliminate viruses and bacteria on high-touch items such as doorknobs, cabinet doors and drawer pulls.
Improving HVAC filtration systems to control contaminates, offer more natural ventilation, and maintain appropriate humidity levels.
Incorporating disinfecting Indigo and LED lighting technologies, which are effective at killing pathogens in everyday settings.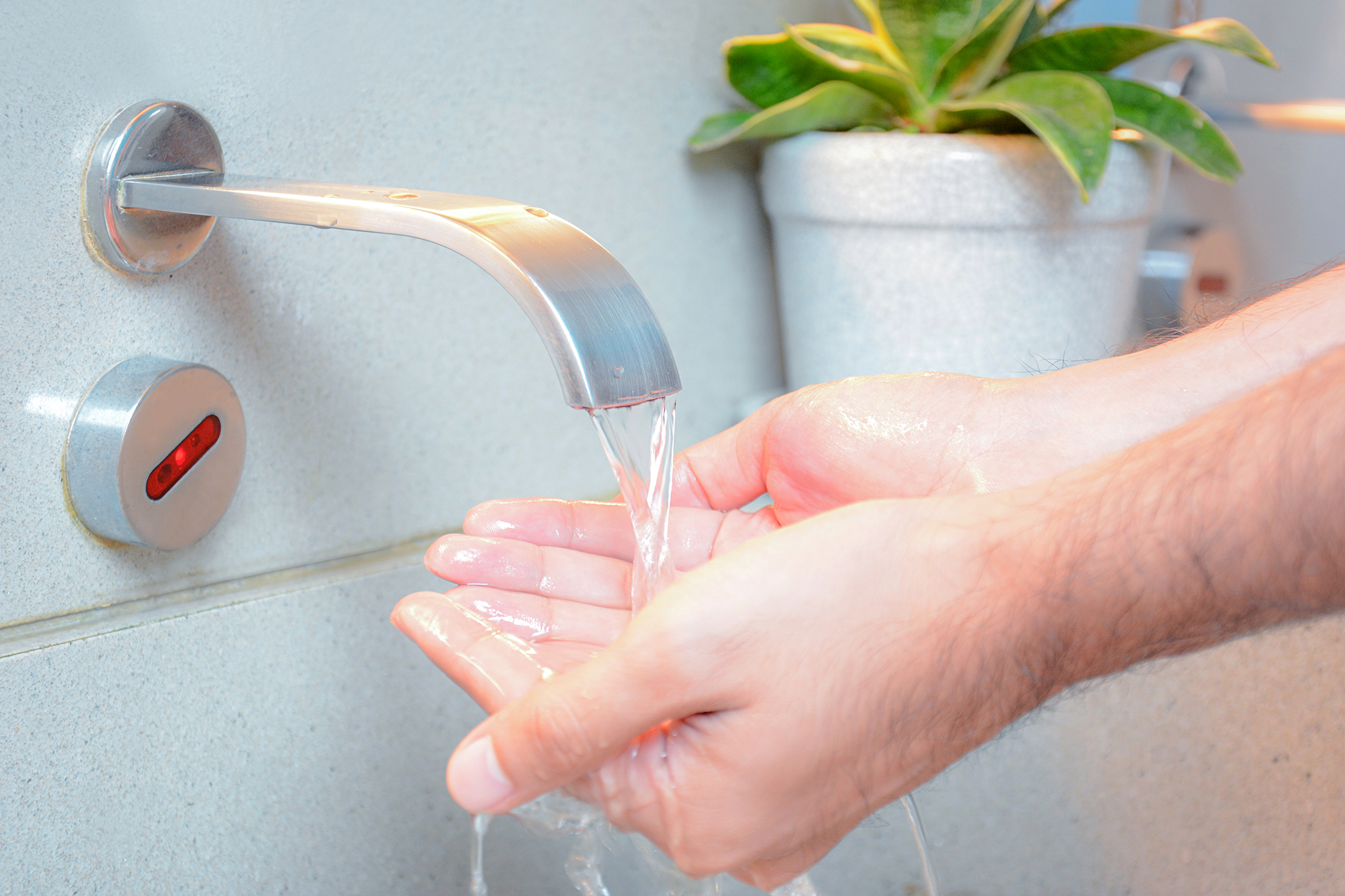 These practical strategies can improve employee's safety and promote health and well-being while reducing the anxiety of returning to work.
Employers have an opportunity to create trust by putting employees first, demonstrating that they've done everything they can to support employee safety and security. There's never been a better time for employers to prove their commitment to employees.