Evidence-based design (EBD) has become a primal source of progress for planning and design in healthcare architecture. The process for going beyond meeting minimal requirements to providing the best possible environment for patients, staff, and visitors starts with finding and understanding existing information from reviewing existing research on similar environments and from detailed discussions with the facility's users to fully understand specific needs.  While both are important, this blog focuses primarily on the former.
Some of the most recognized researchers in healthcare architecture have found that the information on design for mental and behavioral health environments, though improving, is still somewhat minimal and insufficient. Along with the limited research available in mental and behavioral health, there are also issues such as the range of settings and diagnoses and controversies about security, privacy, and safety. 
Mardelle McCuskey Shepley and Roger S. Ulrich are examples of two authors who have been recognized for their research and evidence-based design literature, and their expertise on mental and behavioral health design. They offer captivating information on environmental psychology issues, design features, and case studies that we have referenced at EYP, and used in owner discussions to help develop the basis for design choices in our work on behavioral health facilities.
A Summary of the Literature
EYP combines our own behavioral health design experience with the first-hand experience of clinicians and national experts in making sure our projects are following and complementing state-of-the-art treatment and designing a building as a tool for that treatment. We are adamant about gaining more knowledge through experience and research (including our own outcome research with existing clients, as well as external research) so that our designs can continue to progress with the support of facts, client experiences, and data. 
Following their rigorous literature review "Design Research and Behavioral Health Facilities" Mardelle and Samira then published "Design for Mental and Behavioral Health," in which they highlight multiple environmental psychology issues, describe them in specific settings, support their findings, and select successful projects that demonstrate the principles addressed. Awareness and identification of the eleven Environmental Psychology Issues provide a guide to the initial stages of programming, planning, and design. This base knowledge also guides conversations with the client and enables the designer to continue with asking questions, defining goals, and discussing the application of these design features in the facility. We have found that this research largely parallels anecdotal information received from clinicians and users throughout the history of EYP's behavioral design work.
Roger S. Ulrich, Lennart Bogren, and Stefan Lundin's theory for designing psychiatric environments to reduce aggression and violence proves especially useful. They study and test nine key environmental design features—known as the "Stress Reducing Bundle." By testing the Bundle through a controlled comparison of three Swedish psychiatric hospitals (old hospital, new hospital, and a control hospital), they were able to measure the outcomes through documentation of chemical and physical restraint use. 
The "patient's acute stress will be lessened after admission if the ward environment has been designed in evidence-informed ways to foster control and coping, mitigate crowding stress, minimize environmental stressors such as noise, and promote exposure to stress reducing or restorative features such as nature."
As we reviewed the Environmental Psychology Issues and the Stress Reducing Bundle, we were able to point out areas where EYP's designs have implemented these features into our projects. A few examples of these are shown here:
Environmental Psychology Issues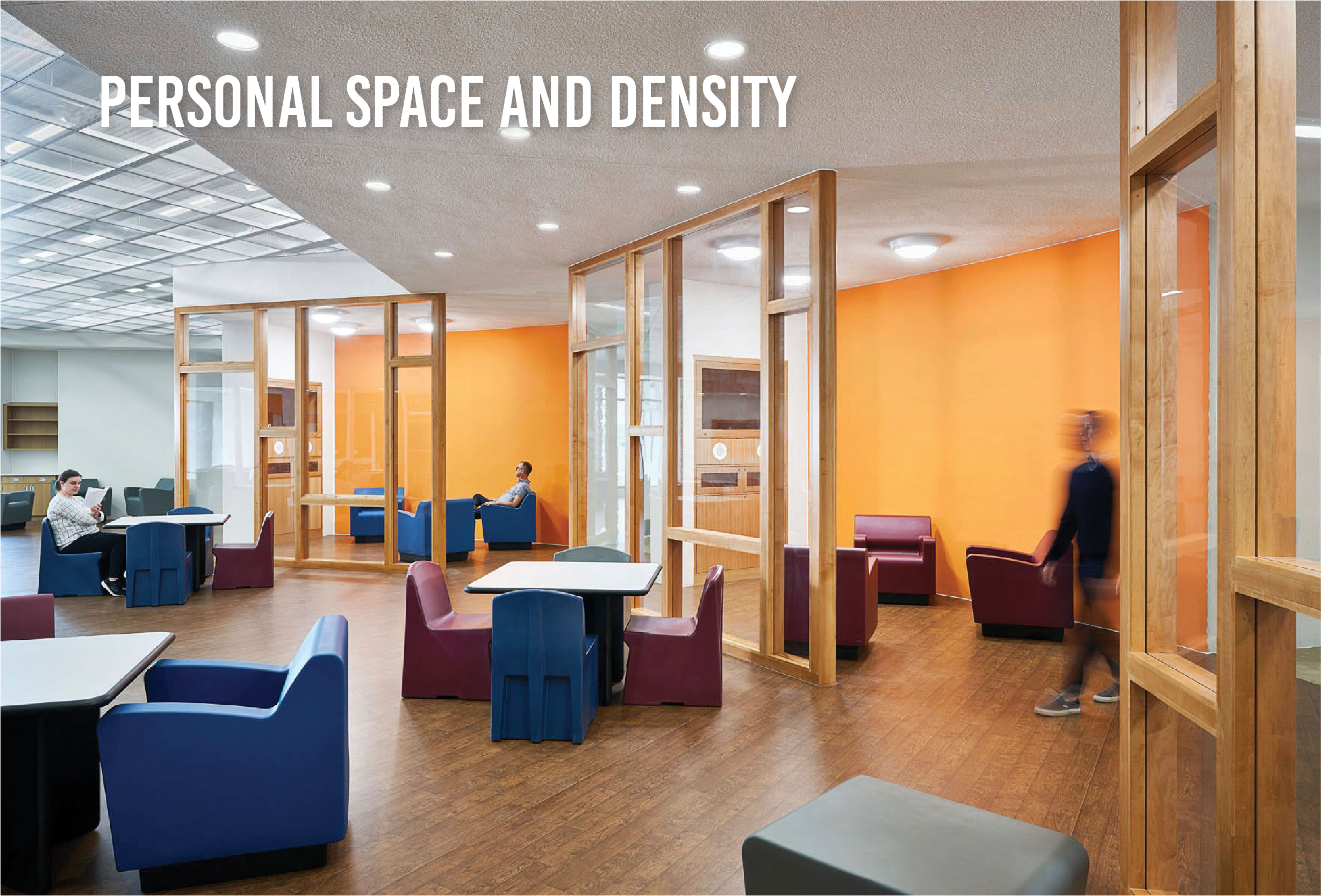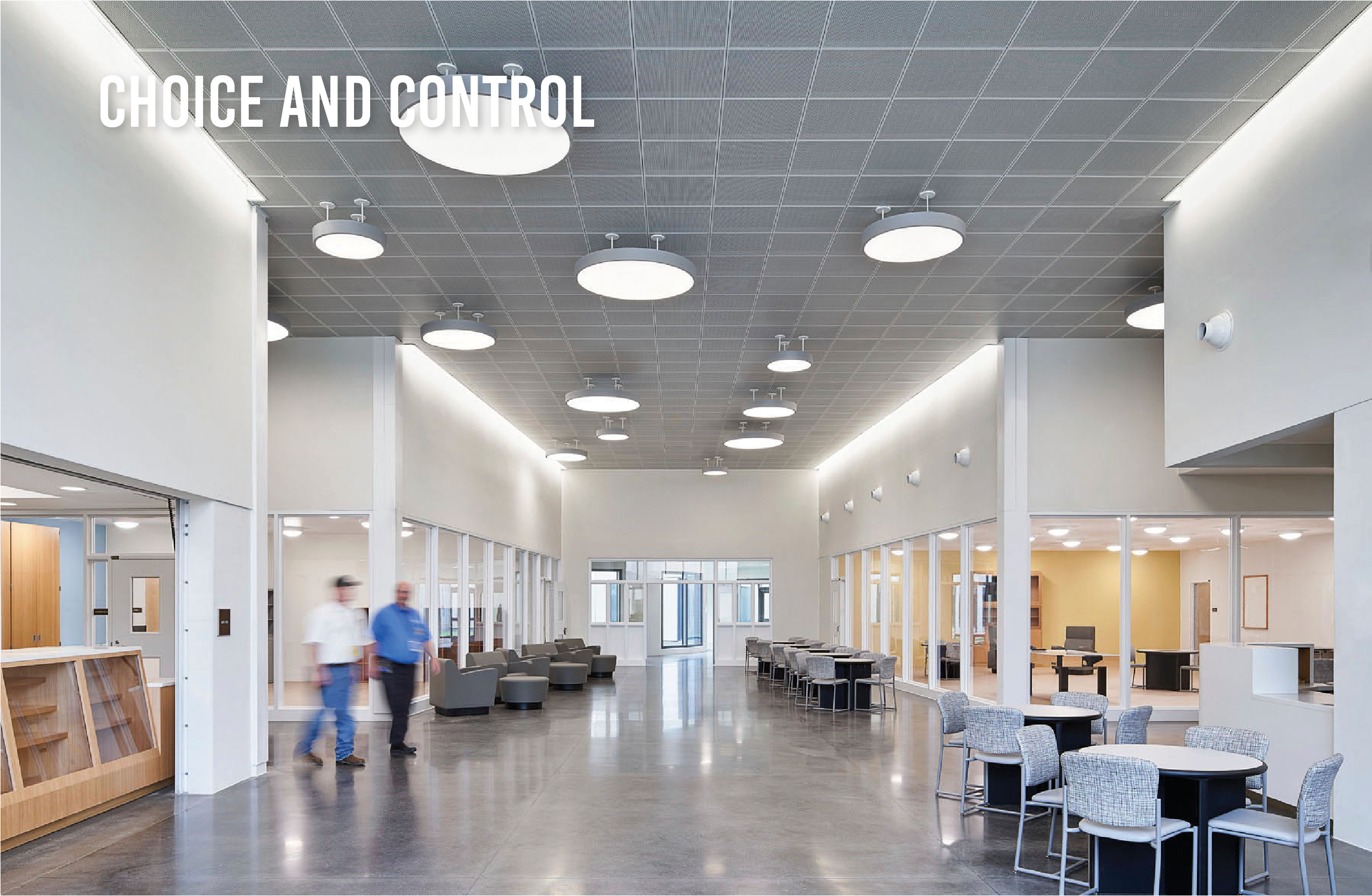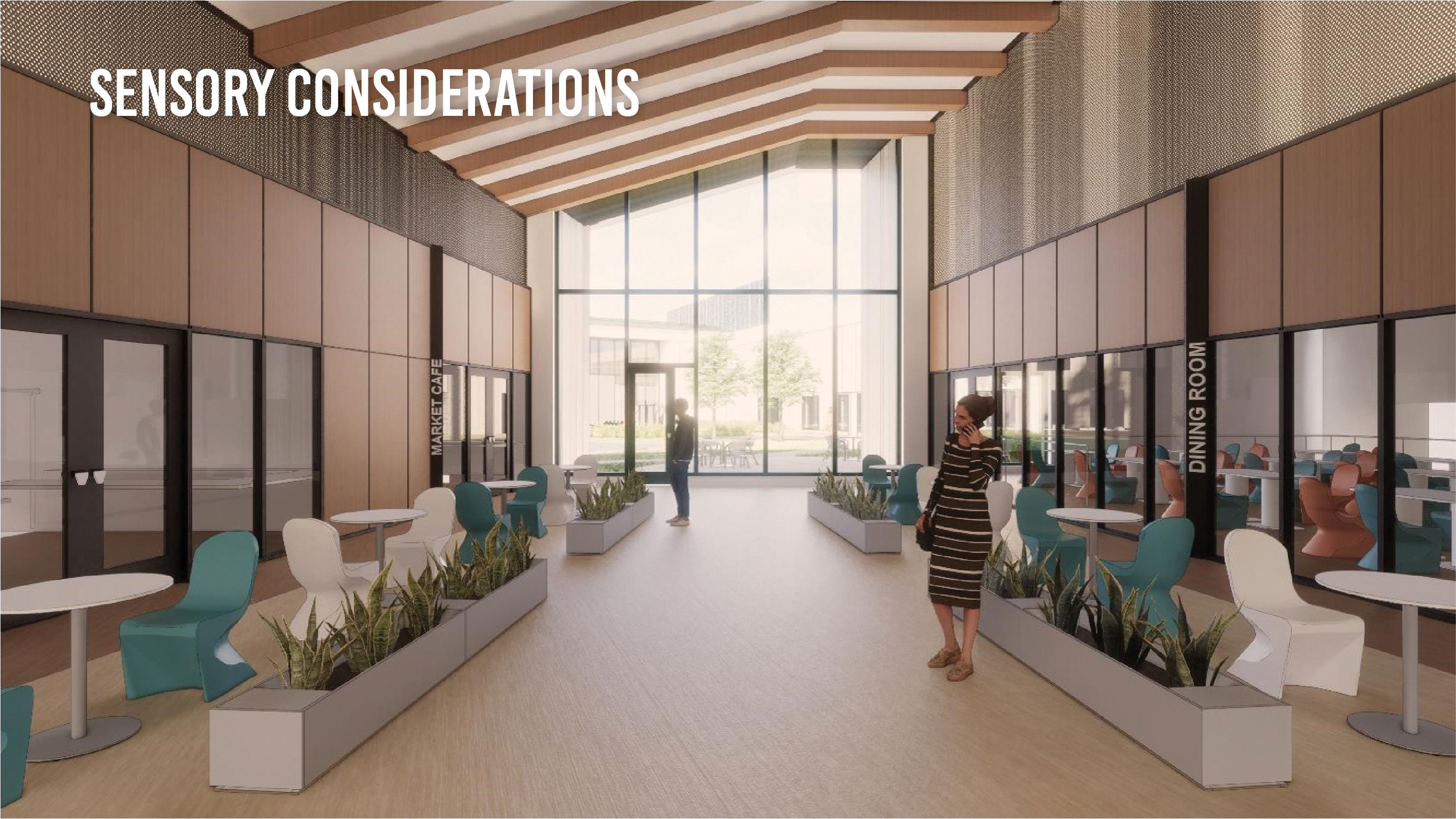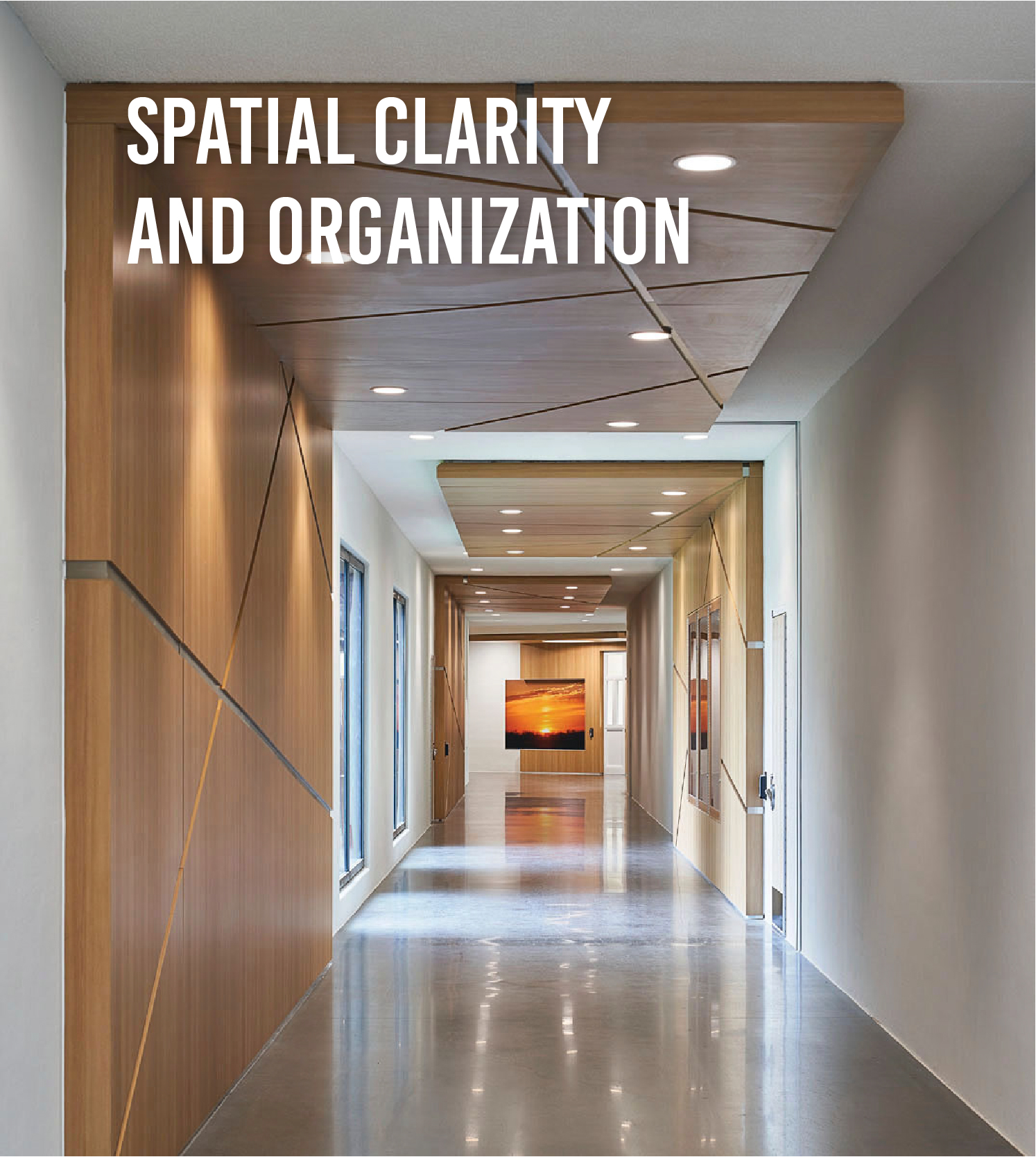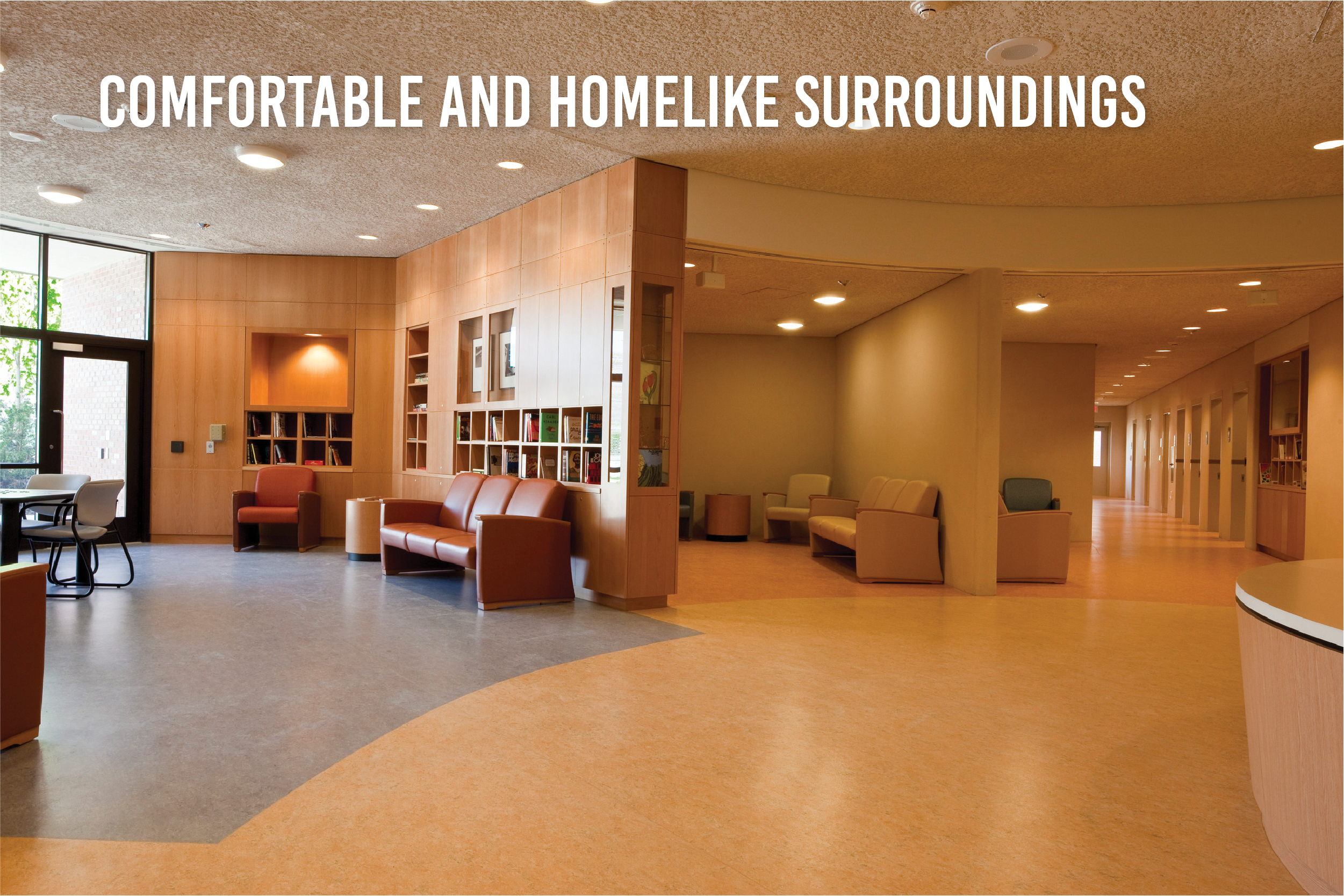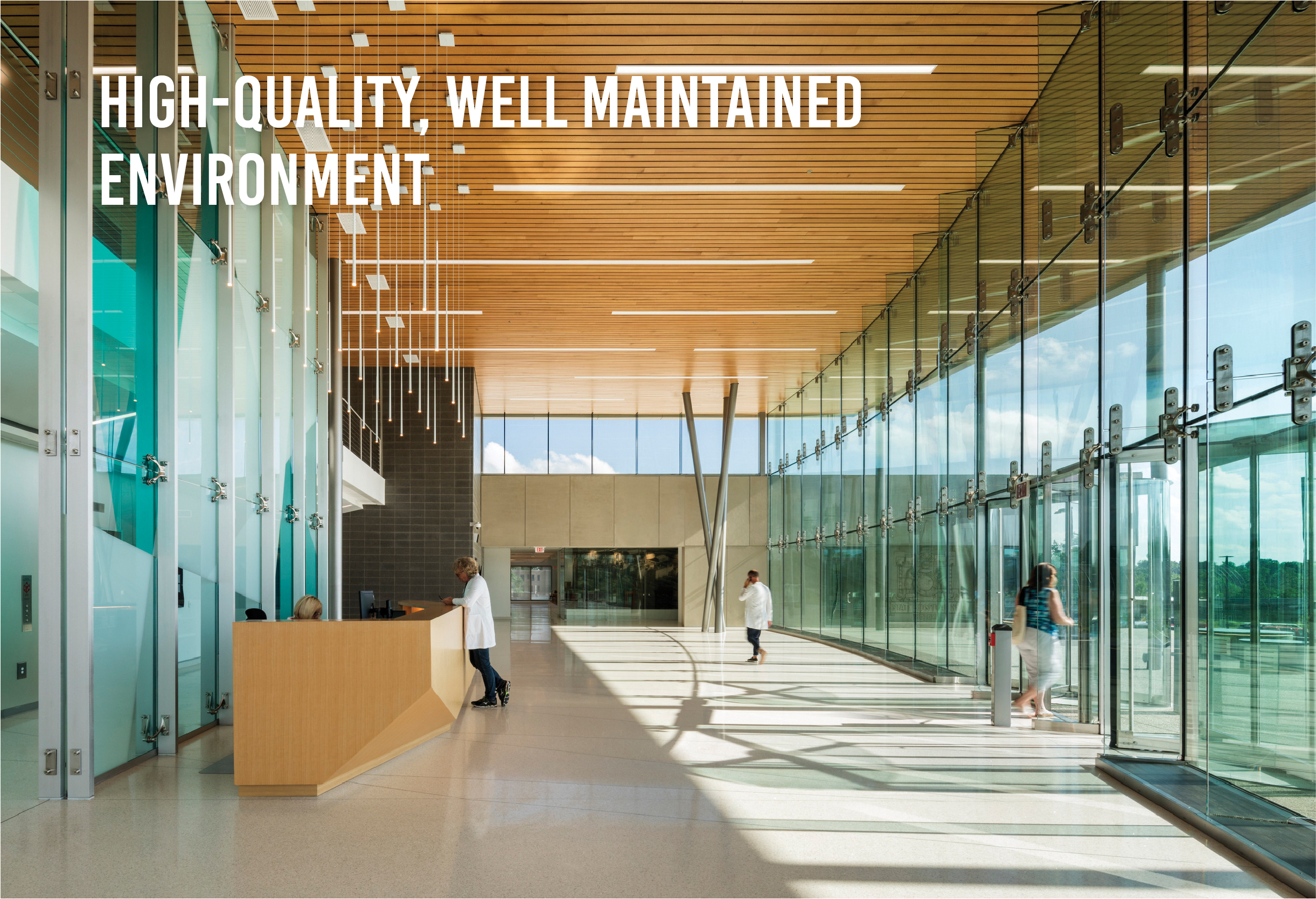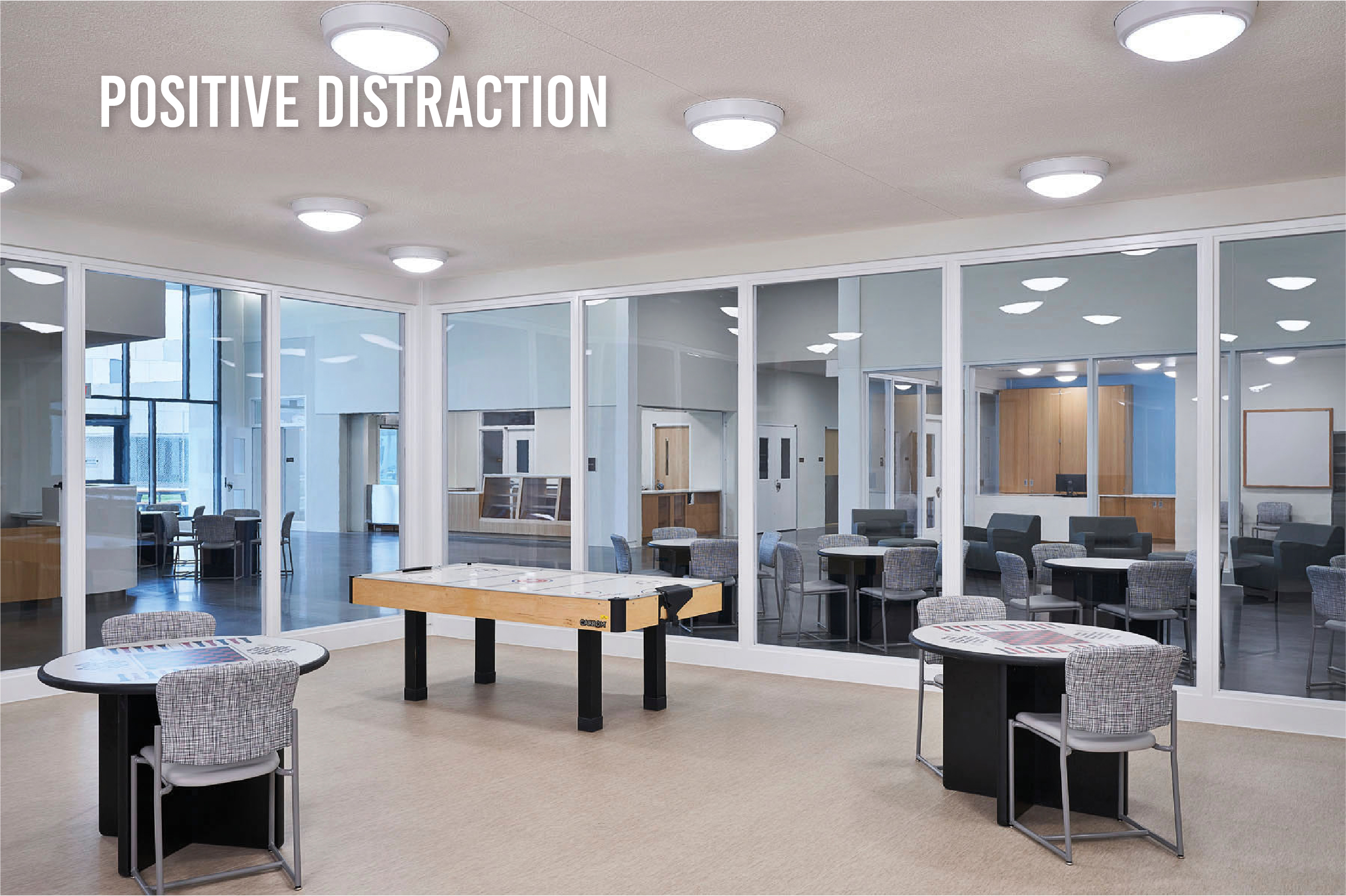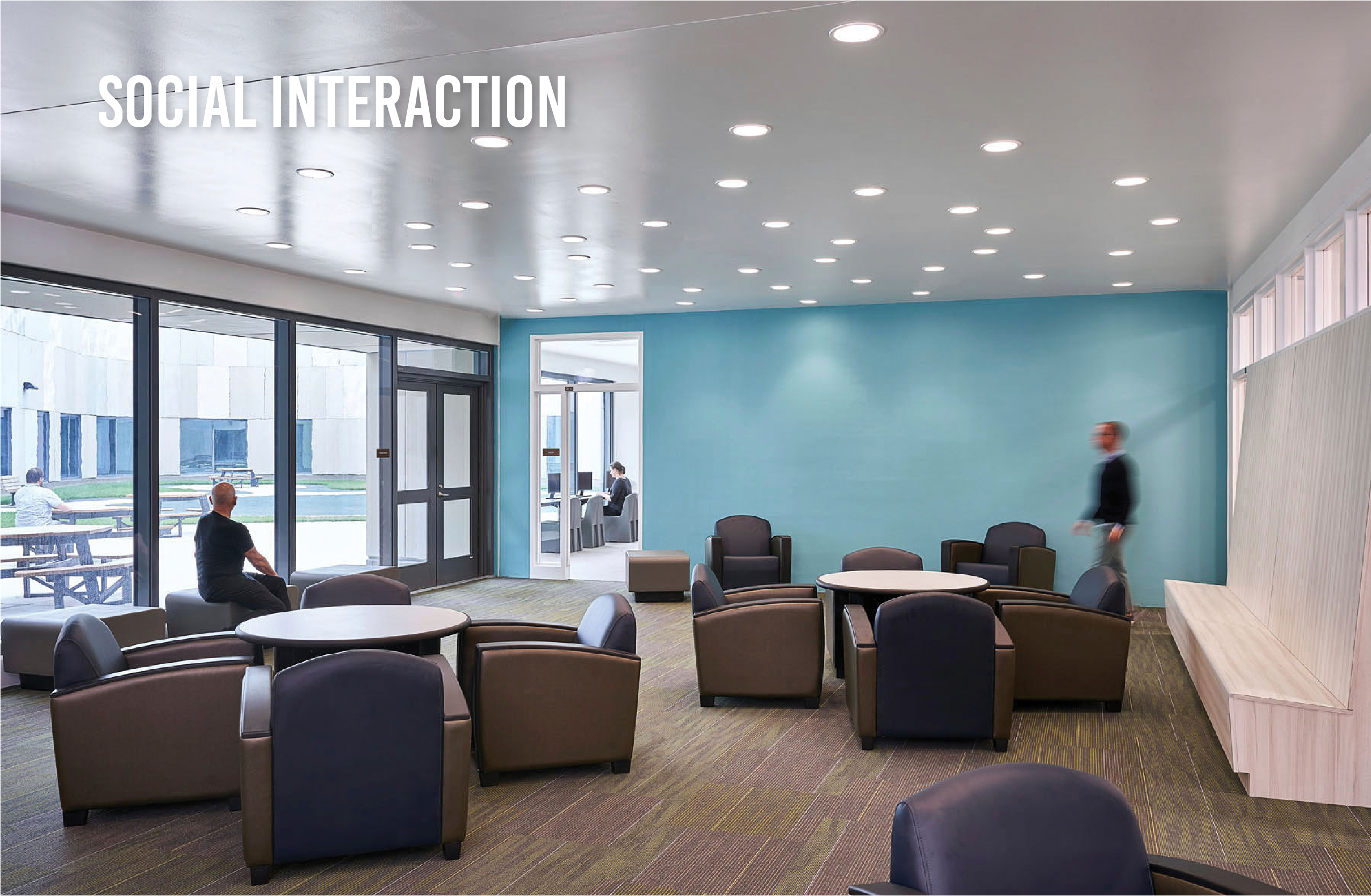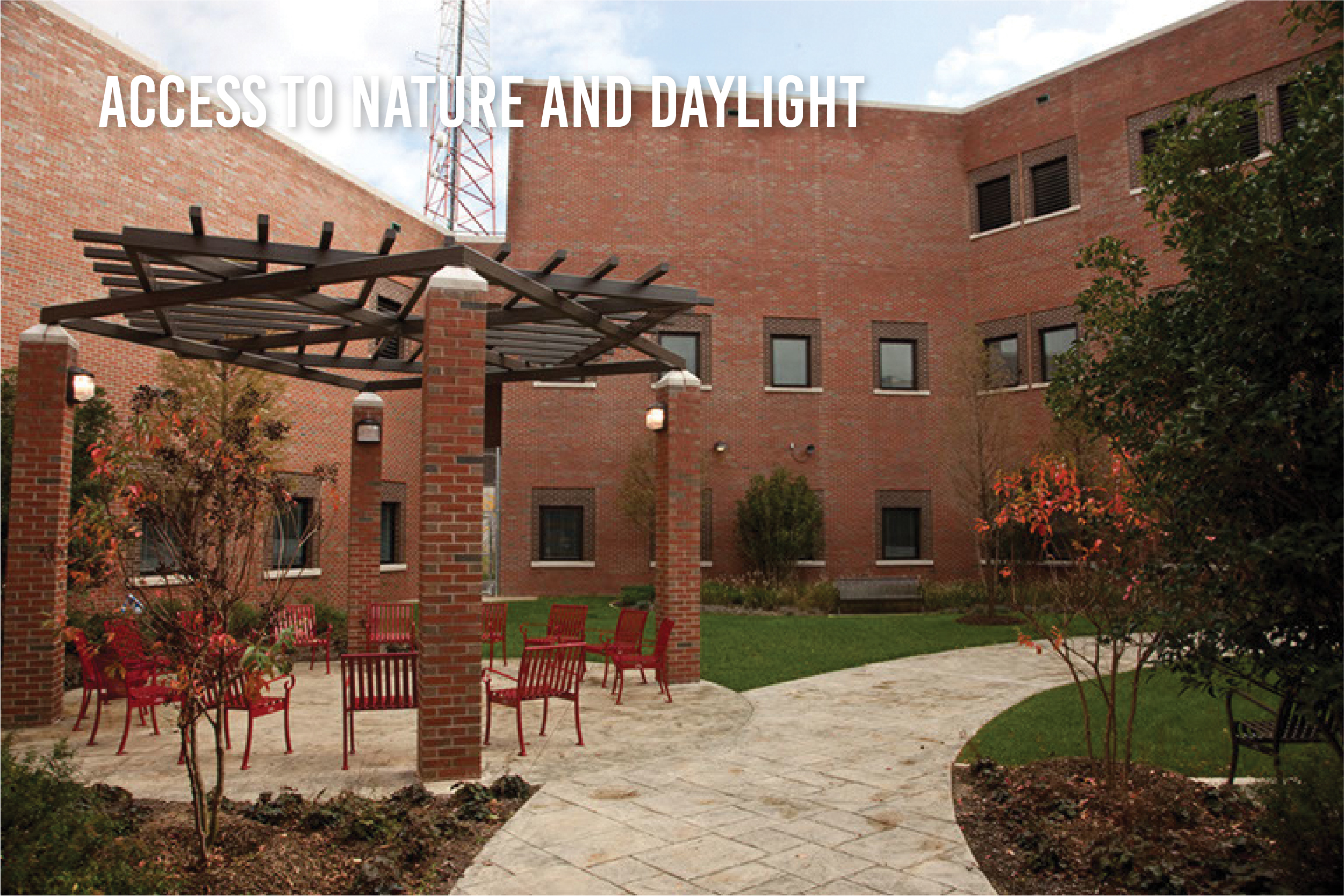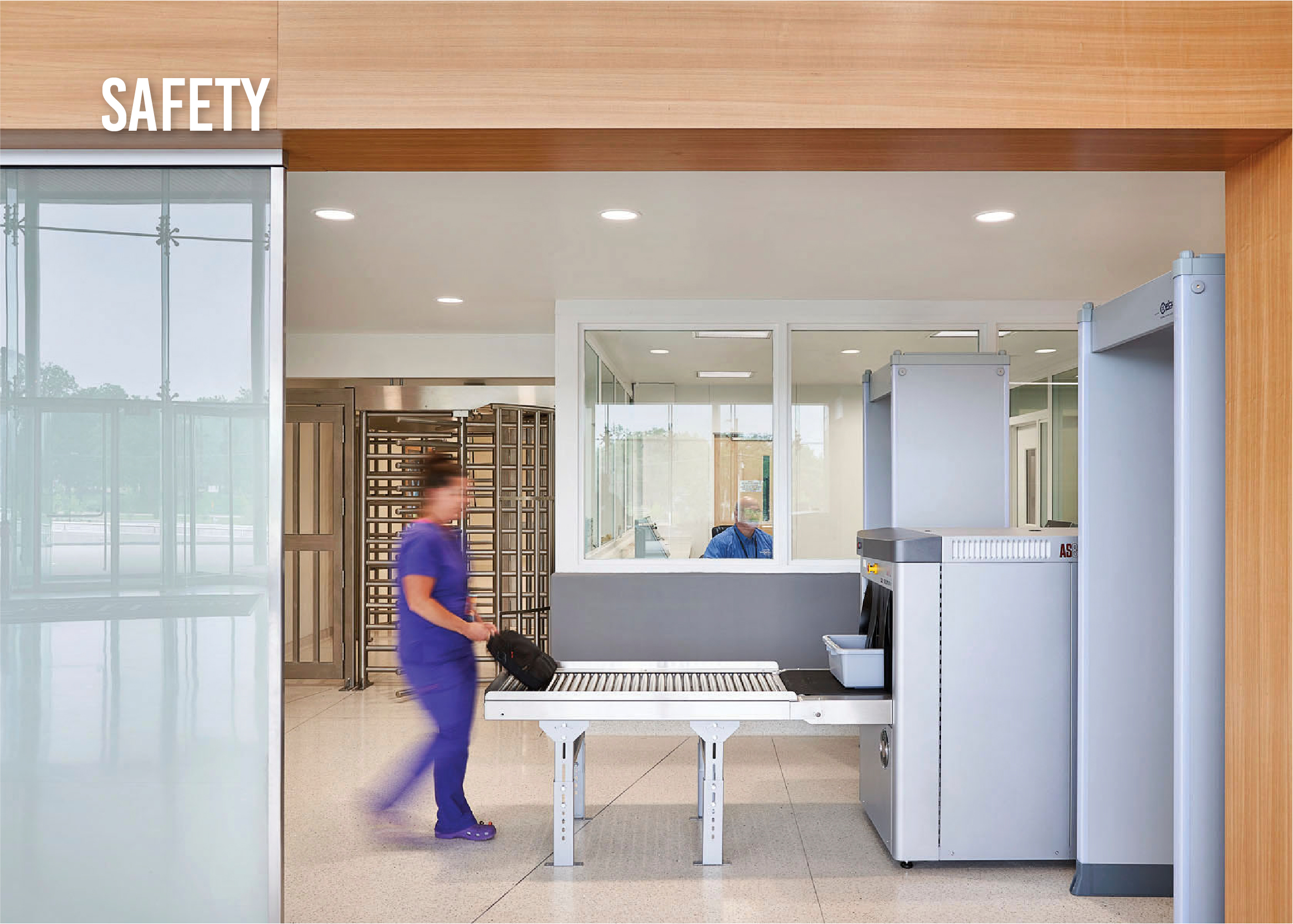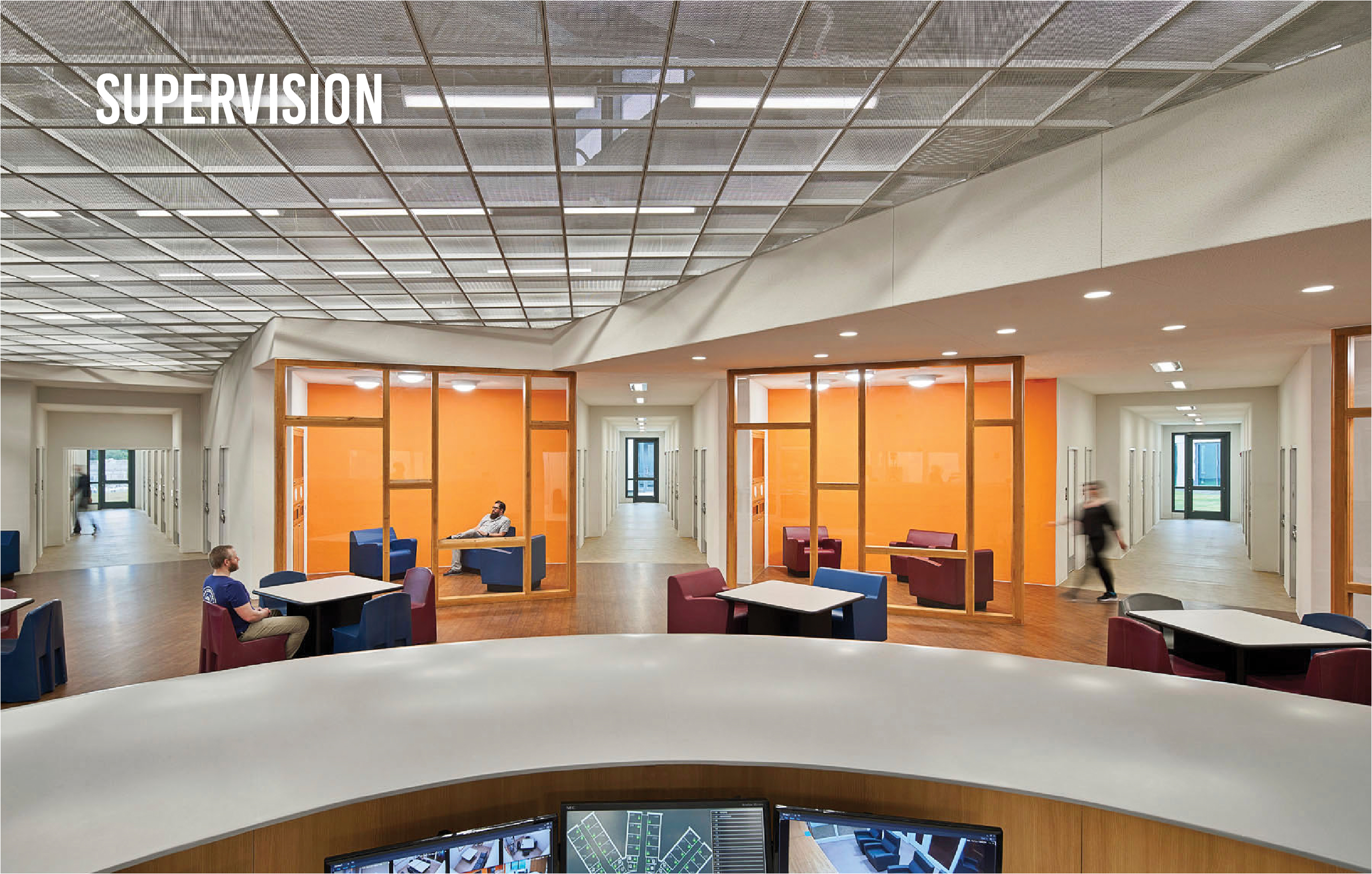 Stress Reducing Bundle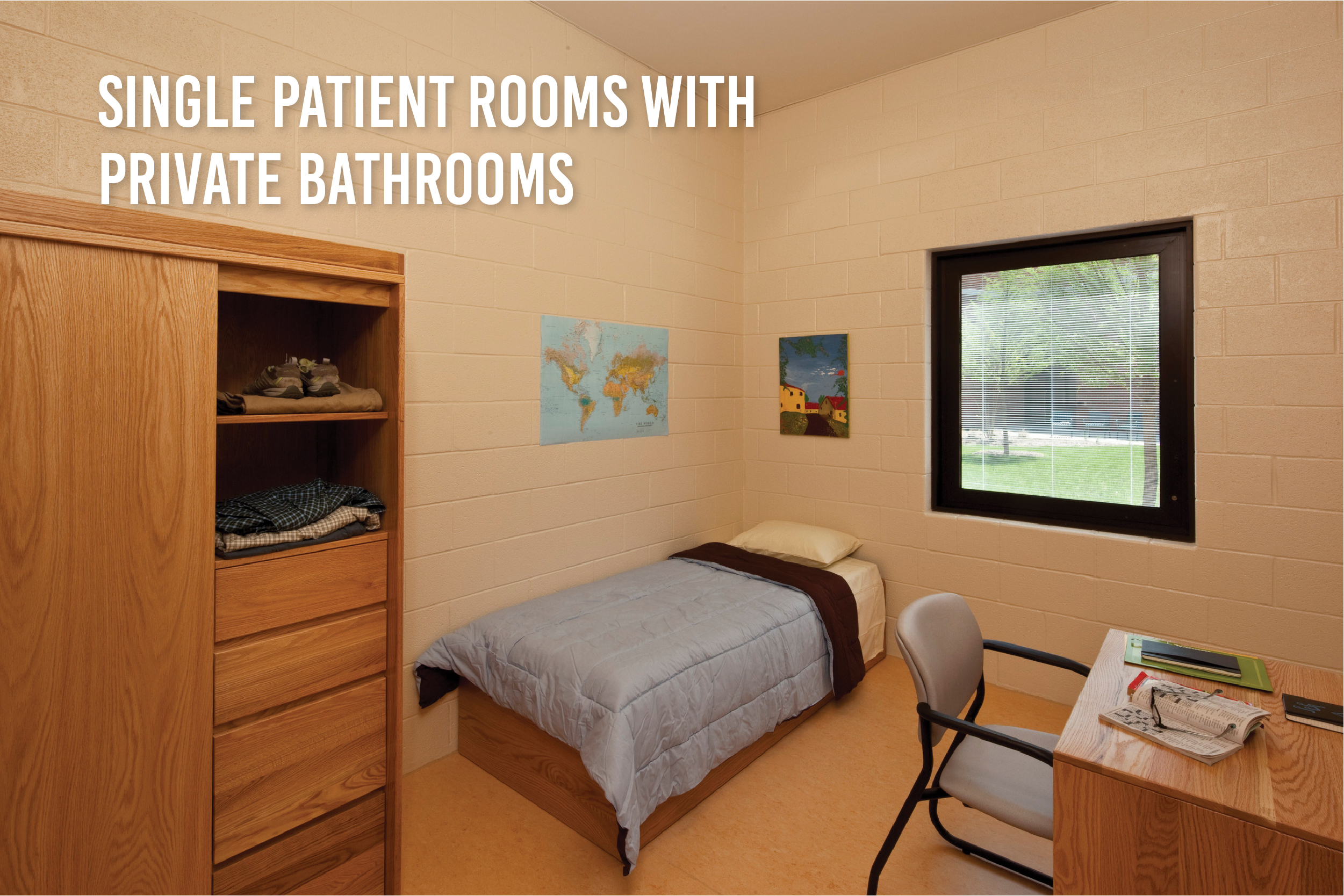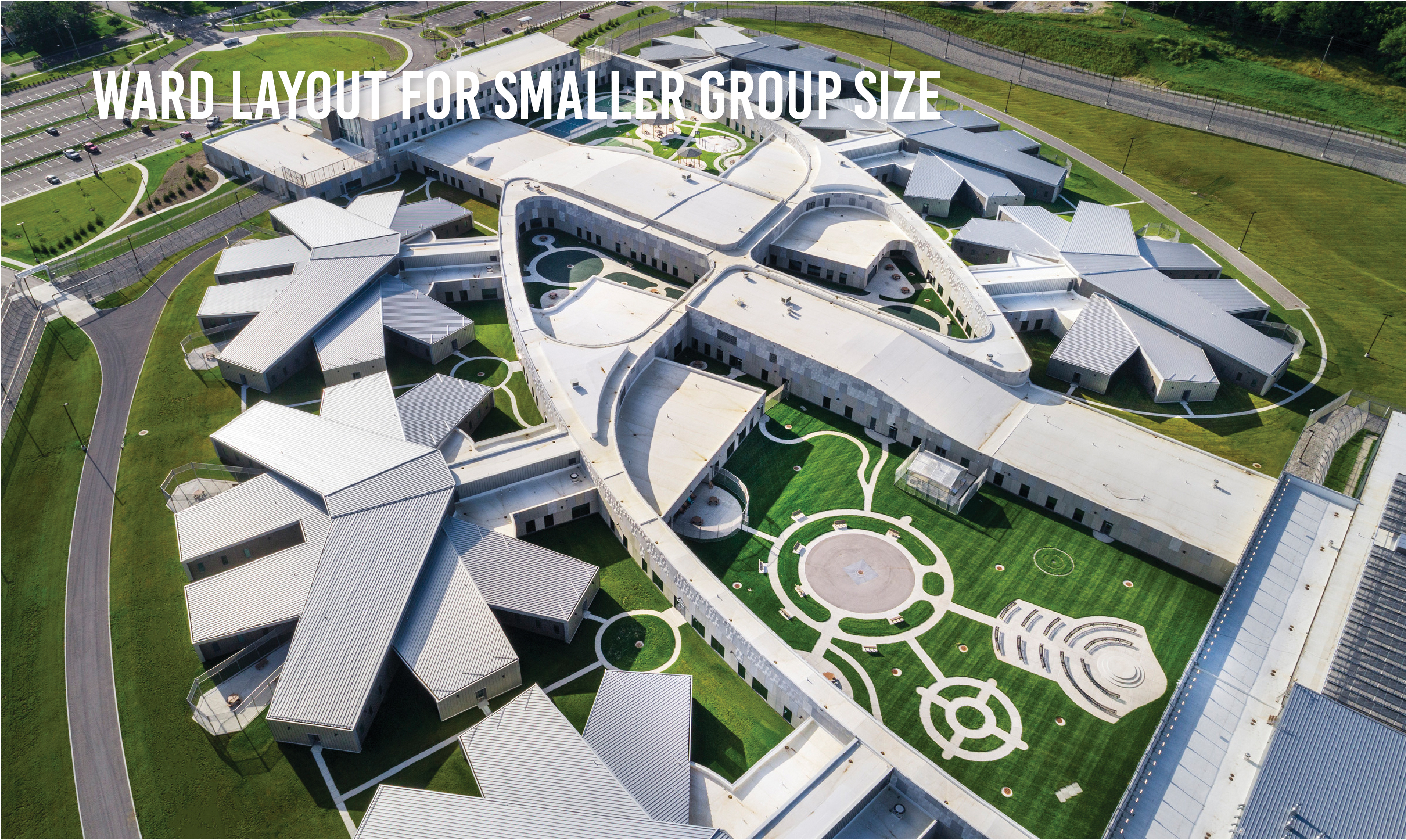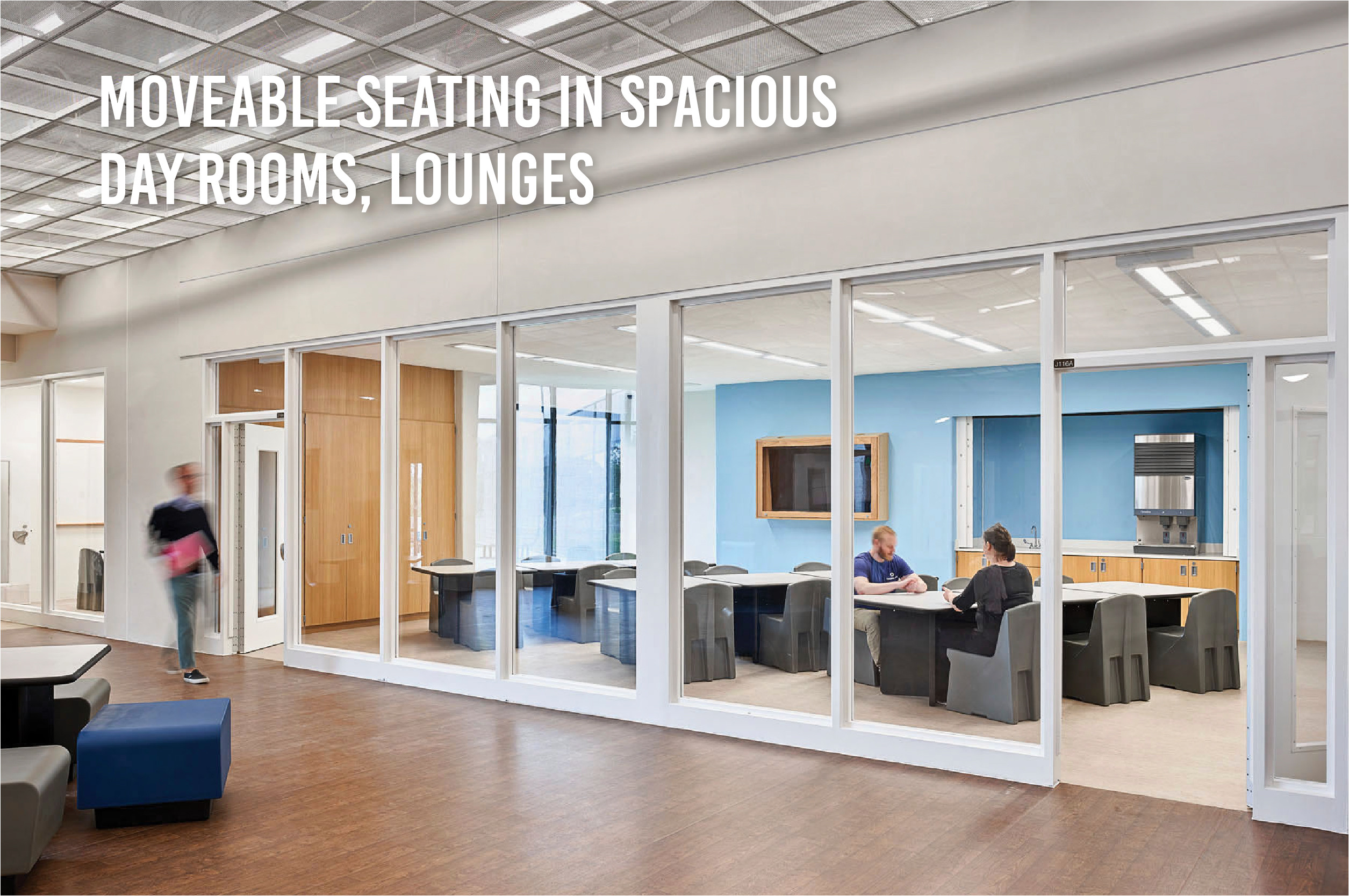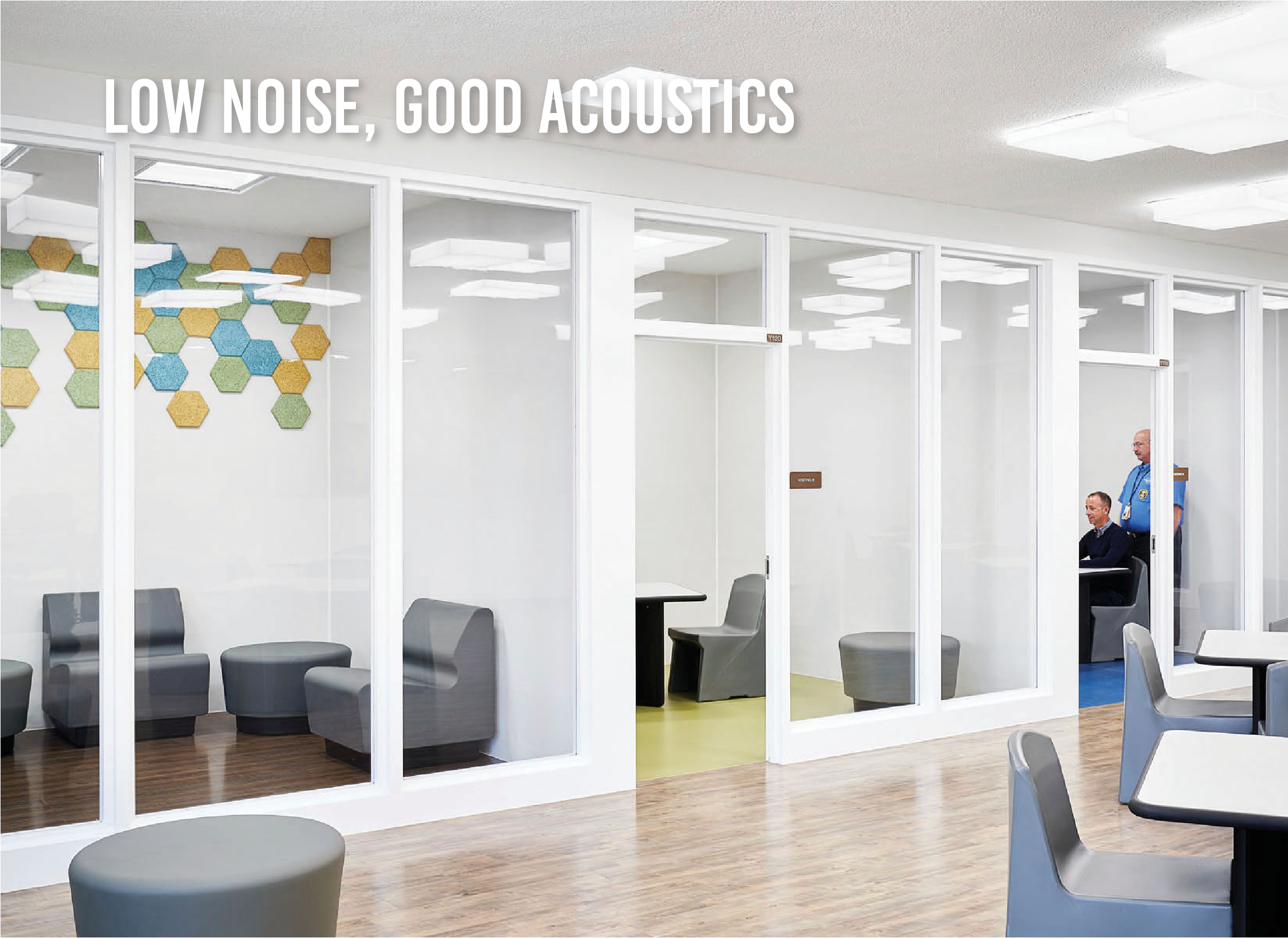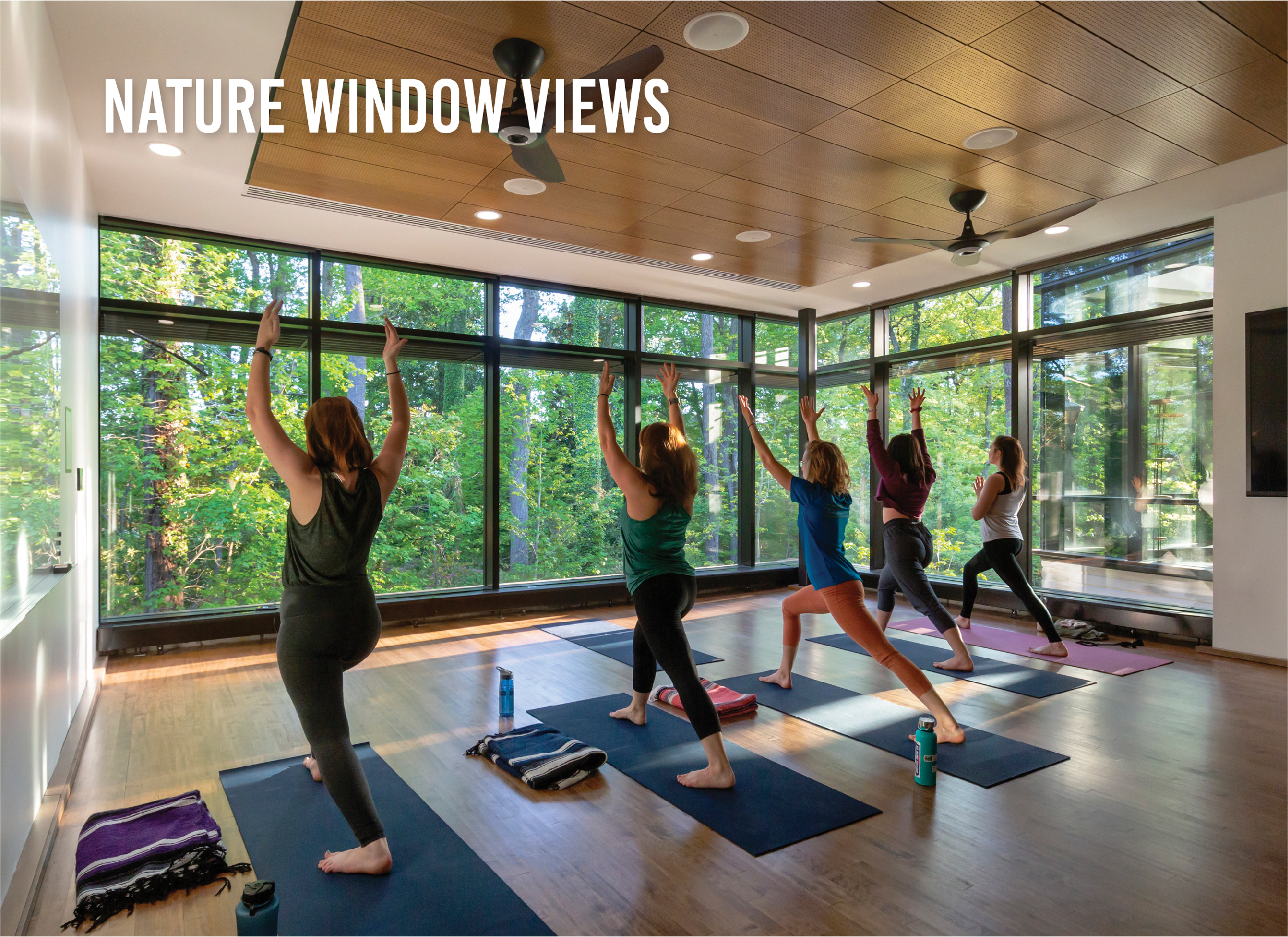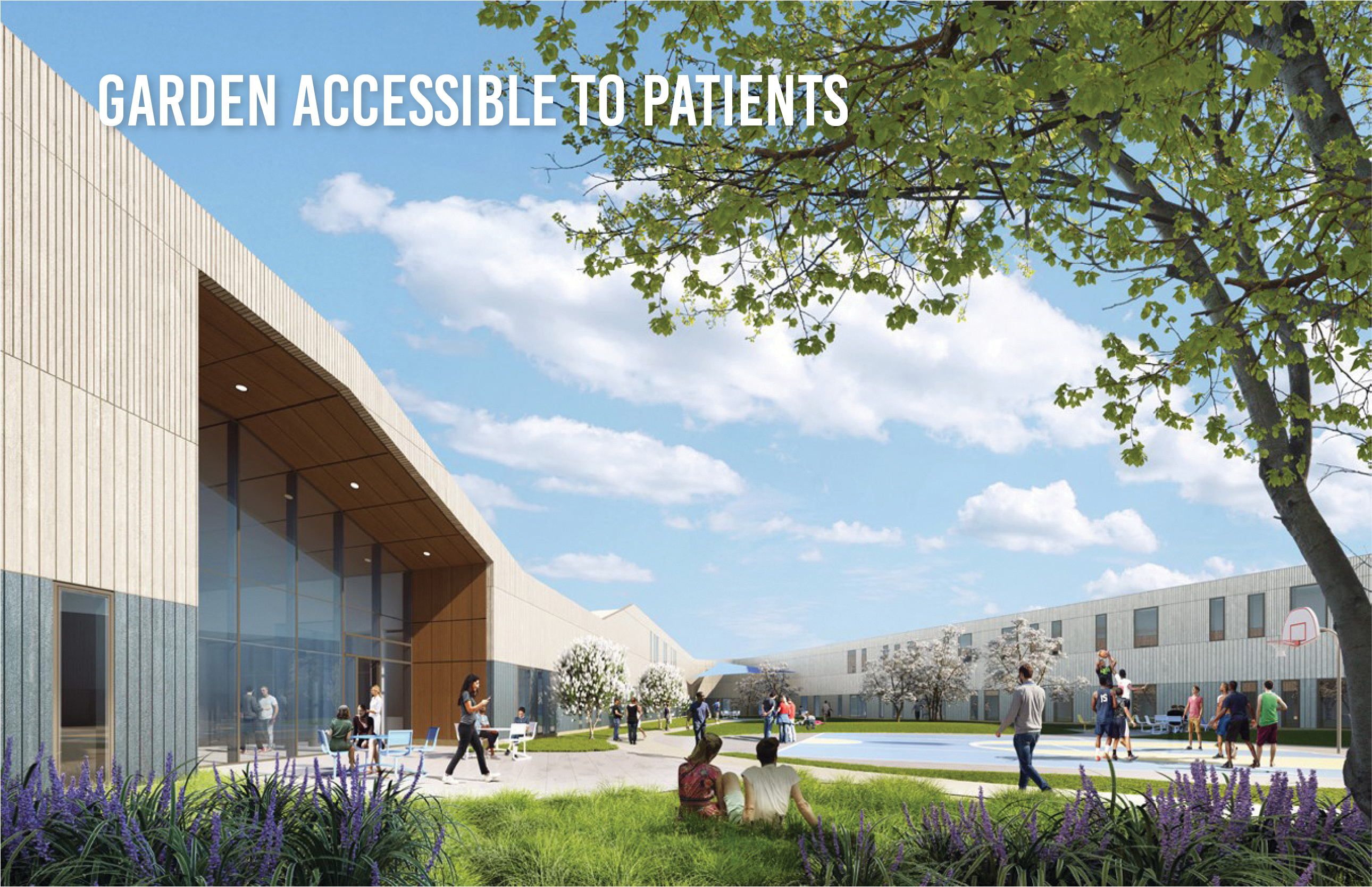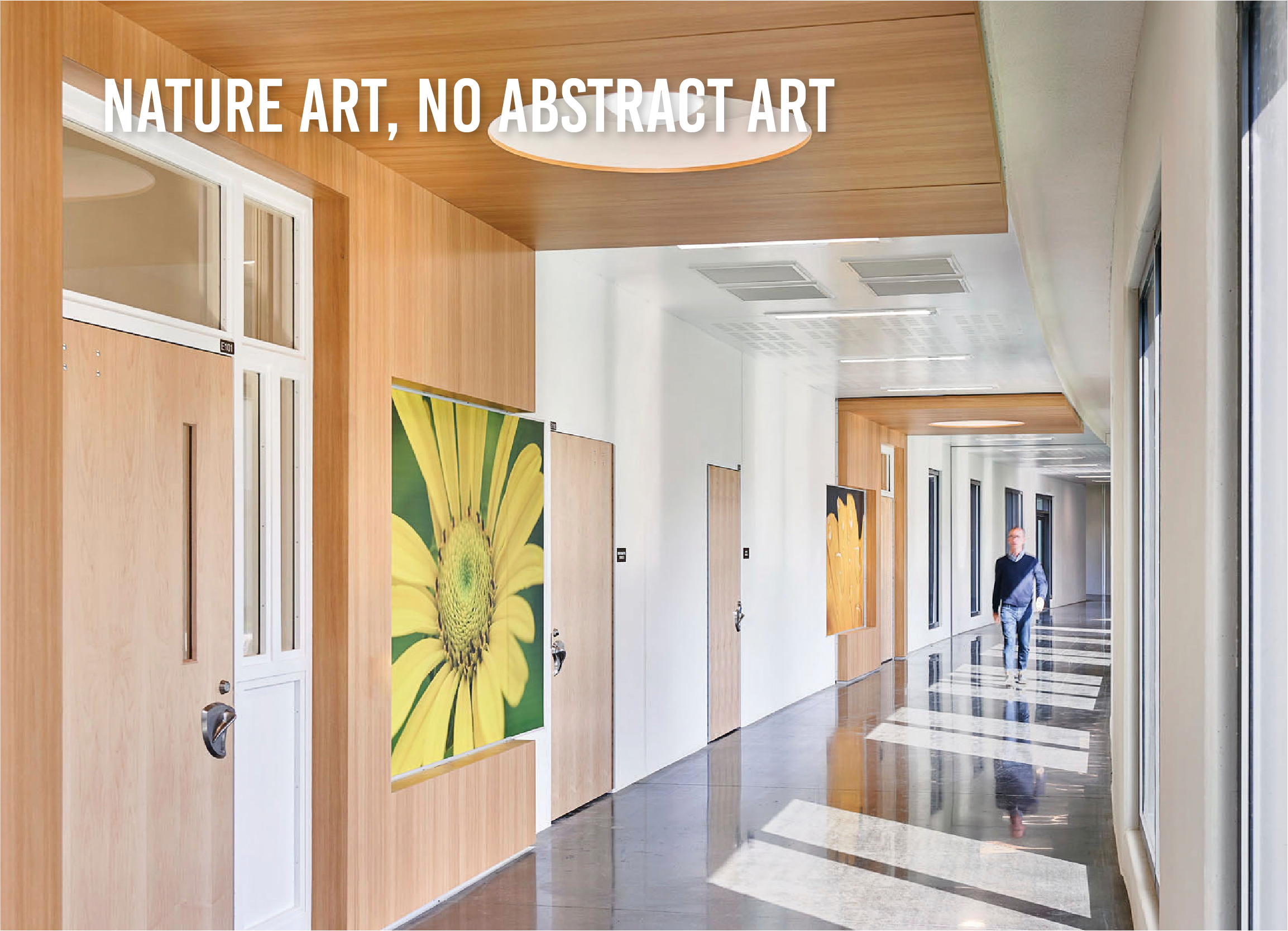 Fortunately, public awareness of mental and behavioral health has increased and efforts to end environments of shame, fear, and silence are being supported. Mental and behavioral health literature has documented areas that lacked research and advanced important points for discussion and development. It also recognizes that the recommendations have developed from experience and observation. These include that: clinical process and operations influence the outcomes; no single-feature will work better than a multiple-feature intervention, and these issues and design features should be further investigated. The intent is to find relationships or details to guide research on how mental and behavioral health design acts as an aid for prevention and cure. 
No behavioral health project is one size fits all and listening to the client about what matters is the most important element in meeting their specific and unique needs. So, what's possible? The Environmental Psychology Issues and the Stress Reducing Bundle can be helpful catalysts for raising questions that further research and details that lead us toward achieving our overarching goal: Design that readies the mind for healing.
Environmental Psychology Issues Gallery, Source: Shepley, Mardelle McCuskey, and Samira Pasha. Design for Mental and Behavioral Health. Routledge, Taylor & Francis Group, 2017. Images of EYP projects: Fulton State Hospital, Central State Hospital, St. Elizabeth's.
Stress Reducing Bundle Gallery, Source: Ulrich, Roger S, Lennart Bogren and Stefan Lundin "Towards a design theory for reducing aggression in psychiatric facilities". ARCH 12: ARCHITECTURE / RESEARCH / CARE / HEALTH. Chalmers Institute of Technology. 2012. Images of EYP projects: Fulton State Hospital, Central State Hospital, St. Elizabeth's, Wellness Center.