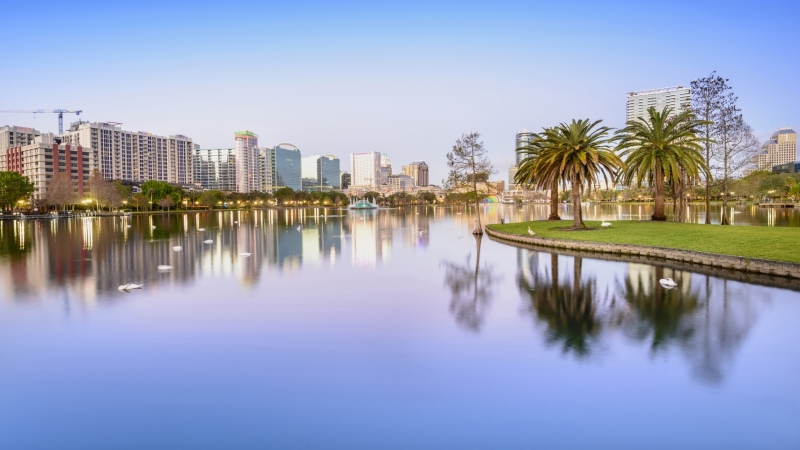 We're thrilled to announce the opening of EYP's eleventh office: Orlando, Florida! Here to share more on the move is Senior Project Director Veronique Pryor, who has led the charge in making EYP's goal of expanding in Florida a reality.
Why Orlando?
For nearly 20 years, we have built strong relationships with leading healthcare organizations in Florida, including Nemours, Baptist, and Orlando Health and Higher Education institutions such as the University of Florida, Rollins College, and the University of Central Florida.
Reestablishing a strong, permanent presence in Florida enables us to more fully meet the needs of our existing clients and generate work with organizations growing in the region.
Who are some of your existing Florida-based clients?
We are working with Flagler College in St. Augustine, on the concept design for a new science building and Sarasota Memorial Hospital to expand the Brian D. Jellison Cancer Institute.
What's your favorite new local spot in Orlando?
Ivanhoe. It's an offbeat, authentic, and eclectic neighborhood with a 3-mile path running from Lake Highland in Orlando to Mead Botanical Garden in Winter Park with six gorgeous lakes. There's a creative energy about the place, it's a melting pot of sub-cultures bubbling with fascinating layers. I appreciate Orlando for its access to the arts, with places, including The Mennello Museum of American Art, Orlando Shakes, and the Orlando Ballet nearby. There's also fun, educational activities for kids and families at Loch Haven Park, home to the STEM-focused Orlando Science Center and the Orlando Repertory Theatre. 
What are you most excited about living in Orlando?
There are so many options for things to do and fun things to try. I like being able to play golf any time of the year and kayak with the manatees, while my husband prefers fishing on the beach. Together, though, we enjoy a simple ritual: sitting down with friends and family to share a meal. After all, food may nurture the body, but savoring food in the company of loved ones nurtures the soul. I am a social creature and my husband is a great cook. Since preparing for our move, everyone wants to come over and visit since there is so much to experience here.