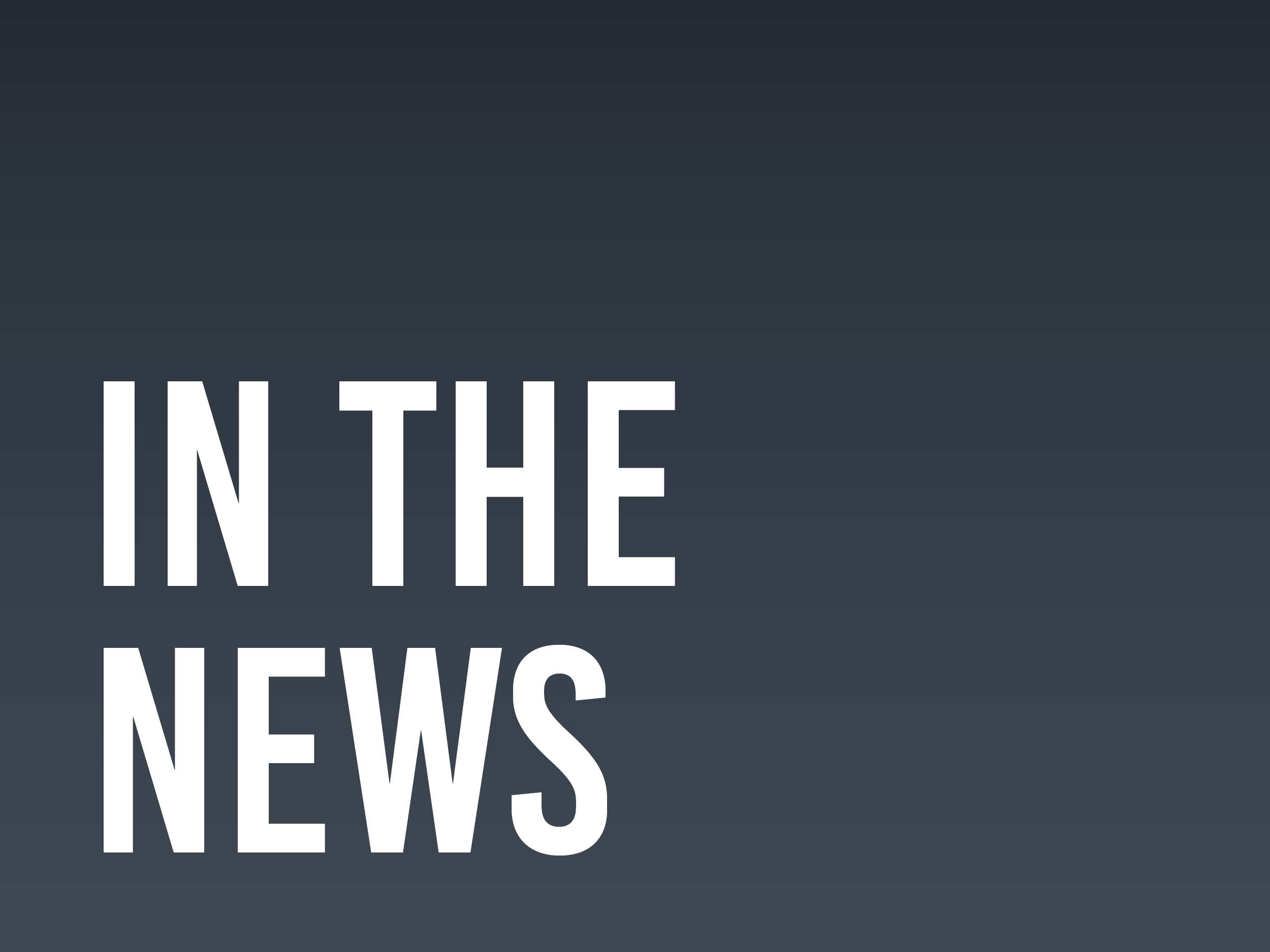 Our firm's Technical Directors, all Registered Architects with 15+ years of experience, are responsible for overseeing technical execution of project design, building code, technical quality of project documentation, and advancing the overall technical quality of work product within the firm. They also regularly promote technologies and methodologies to continuously seek out innovative approaches and improvements to technical quality. The most important contribution they make, however, is in leadership: guiding individuals and teams to superior levels of success in all technical aspects of design.
We recently sat down with a few of our Technical Directors and asked them to share their perspectives about their position. What we got back was humor, insight, and a fresh appreciation for the vital role they play in our firm.
Describe the role of a Technical Director in just a few words.
Doug: Solve the problem.
Grant: Mediator. Cat herder.
Guillermo: Team builder.
Sam: Quality, knowledge, and communication.
Andre: Being a company-wide, how-to-put-a-building-together resource.
What led you to become a Technical Architect?
Grant: I've always enjoyed a good project. I started rebuilding electric lamps at age six (it didn't take too long to figure out that I needed to unplug them first!). That led to rebuilding cars at 16 (first – make sure they are out of gear!). I also took a technical drafting class in 8th grade that opened a whole new world of project potential and it was this early class that really started me on the architecture path.
Andre:  In an A&E firm, being a Technical Architect has given me the latitude to work closely with as many building disciplines as possible. It has allowed me to work on technically complex, integrated design, focused on coordination with professionals that come to the table with impressive expertise. And, it's just a great way to continually learn and grow.
Sam: The need to know how things are put together.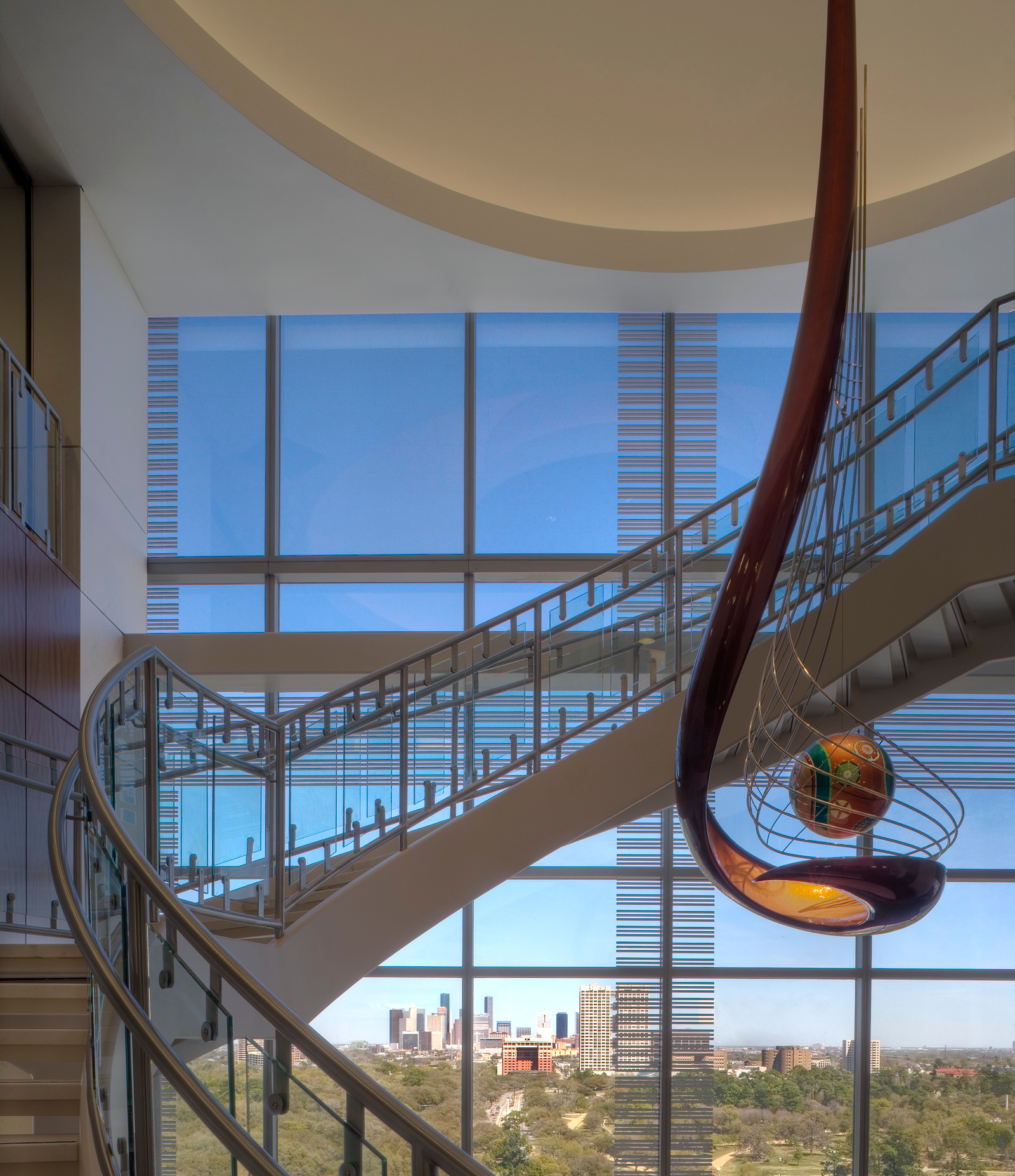 What's one detail you've designed that had a big impact on a project?
Doug: Details for the south-facing storefront in the chapel of a new Catholic High School, PVI in Loudoun County, VA. The design included creating a large cross form out of the frame material that, when backlight at night from the inside, can be seen from anywhere on the 68-acre campus. A cross floating in the landscape – a symbol for the school.
Andre: A couple of ways to solve the elusive "continuous" curtainwall to glass parapet detail – making it look seamless … done in close partnership with our CA experts.
Guillermo: Use of unique glazing systems in commercial projects.
Grant: Communicating circular stone and steel stair at the Memorial Hermann Hospital Ambulatory Care Center. It made a grand center piece to the public side of the project and was used as well for the cover of the book "Evidence Based Design" by Kirk Hamilton and David Watkins.
What do you enjoy most about being a Technical Director?
Guillermo: Mentoring.
Doug: I love being in the field; being able to see the fruition of months – sometimes years – of design becoming a reality.
Andre: Sharing deep technical knowledge with others who are passionate about technical leadership.
Grant: Working with young architects to deliver permittable documents.
How do you mentor up and coming technical team members?
Sam: Be aware of teachable moments as they arise and take the opportunity to pass on knowledge.
Doug: Over the years, I've had teams sit down and listen to the GC for a Lessons Learned session on what we as designers could have done better/different to improve details or save costs on the project. I've made a point of getting the whole design team to the job site several times during construction when possible. I also like the idea of having post-completion project reviews – it's important for those who have had limited site exposure to see what was built vs. what was drawn.
Grant: In lieu of direct answers, I like to provide them with paths that can lead them to the answers they are looking for. This way, they may find answers to questions they didn't know they had.
Andre: Mentorship has played a bigger role in my career development than anything else, by a long shot. I've been fortunate to have worked with multiple generations of technical experts in the Albany office and throughout the firm – the type of people who enjoy writing tech notes for mass distribution … experts in codes, materials, engineering, architecture, construction, and BIM. When it comes to mentoring others, the best success happens directly on projects, where real problems need to be solved, expediently. I help instill a sense of rigor and support as a baseline – nothing will fall through the cracks. That should give team members a sense of confidence to creatively explore and solve technical problems. That rigor leads to a certain level of agility for the team. The goal is for those team members to develop ownership and their own process to then lead the next generation of architects.
Guillermo: Every project is a mentoring opportunity, whether it is in an SPA role during design and documentation or QA/QC reviews during construction administration. It is crucial for a TD to make themselves available to any team member. I am a believer of discovery: encourage team members to come up with solutions, not just "marking up documents and/or giving your opinion." As a TD, I want to observe, listen, and learn from team members; we're not the only one with knowledge/ideas. And foremost, have fun mentoring!
How do you fine-tune your technical skills?
Guillermo: By being fully engaged with construction administration and the construction industry. By working closely with suppliers, fabricators and trades resolving issues and finding solutions. By conducting field observations and attending field testing. Observe, listen, and learn from the trades – they are the construction professionals.
Sam: Knowing there is always something new to learn.
Grant: Participating in the CA effort on projects provides the best resource for the realities of construction.
Andre: Thankfully, at EYP, there are many opportunities to work on intricate projects that demand a lot of technical research. I fine-tune my skills by diving head-first into those. I learn best by exploring those problems as deeply as I can on my own, and I tap our network of technical leadership when I hit a wall. Either way, I try to share discoveries as broadly as I can. That sharing, or teaching, also helps hone those skills.
Doug: I still learn something new on every job, even after 40+ years of experience. Also, communicating closely with the spec writers is a good way to stay informed with the latest products. I want to hear more from those with CSI credentials.
What's your technical superpower?
Sam: Ability to see 3 steps ahead when dealing with an issue before it becomes an issue.
Andre: Lean documentation and thinking. Distilling complex problems into simple "opportunities."
Doug: Staying calm; not getting rattled no matter the situation or pressure the GC or owner may be putting on me.
Grant: Being able to see things in three dimensions.
Guillermo: No superpower – a TD is always learning.