Named in honor of the late Gary Tradewell, a former Vice President and Medical Planner, the Tradewell Fellowship offers aspiring healthcare architects exceptional career-building opportunities. Established in 1997, the fellowship provides one year's employment with EYP, as well as funding to attend a national healthcare conference. By the end of their fellowship year, participants are well positioned for career advancement and leadership roles.
Check back this Fall for information on applying for the 2020 - 2021 Tradewell Fellowship.
We have such a great responsibility as healthcare designers; our designs affect the lives of so many during some of their most vulnerable moments, making what we do that much more important. I believe that EYP's Tradewell Fellowship will grant me the opportunity to accelerate my post-graduate education and give me the tools and experience that I need to create the greatest positive impact in the lives of those whom I will design for.

Mariah Gresko
Alumni Network
No two Tradewell Fellowships have ever been the same, but all have proven a significant milestone in the careers of the program's alumni. Nearly half of our Fellows have stayed with our firm to become leaders in medical planning and design.
Tradewell Alumni
2009 - Kelly Thomas
2008 - Diana Anderson
2007 - Diane Griffin
2006 - Elizabeth Schmitz
2005 - Shouvik Chakraborty
2004 - Hilal Ozcan
2003 - Sarah (Henry) Fronick

2002 - Bhargav Goswami
2001 - Paula Cepparo
2000 - Tushar Gupta
1999 - Dera-Jill Lamontagne
1998 - Lia Rodi
1997 - Maurie Duderstadt Gray
Retroactive Fellows
Victor Lange
Leslie Stubblefield
William Schlein
Guidance and Inspiration
Since the establishment of the Fellowship, five successive Curators have advanced Gary Tradewell's vision of healing environments, collaborative design, mentorship, and knowledge sharing. The Curator is responsible for mentoring the Fellow, coordinating project assignments, and organizing Tradewell events and deadlines, and representing the Fellowship within and outside the firm. Each Curator embodies the firm's commitment to excellence through guiding and inspiring tomorrow's thought leaders.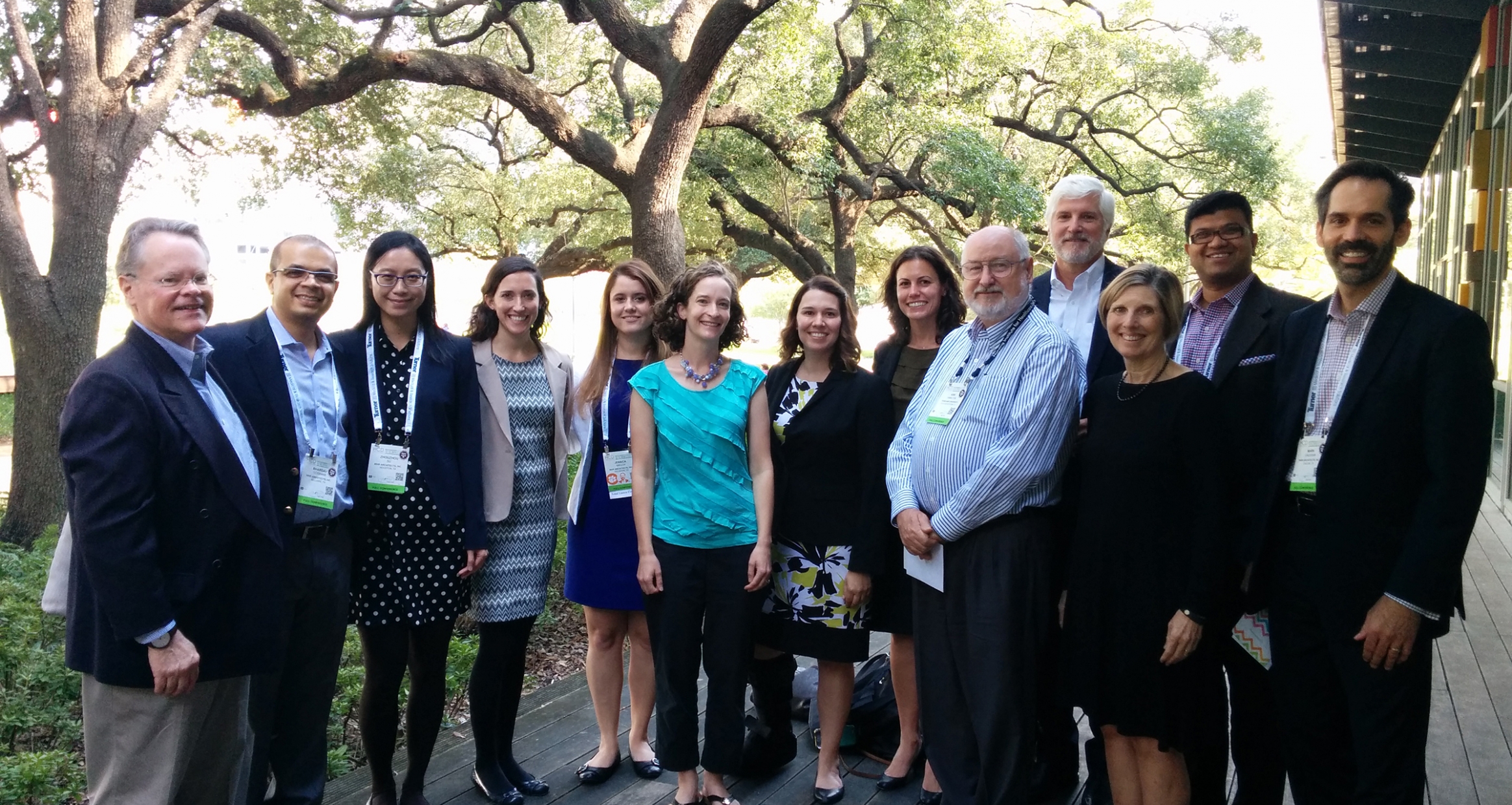 Join the Legacy
The Tradewell Fellowship is a unique program which encourages motivated young professionals to create their own career path and contribute original research to the profession. Articles or chapters by past Fellows have appeared in publications including Design for Critical Care: An Evidence-Based Approach, Designing for Multidisciplinary Rounding Practices in the Critical Care Setting, and Society for Critical Care Medicine's Guidelines for Intensive Care Unit Design.
For more information about the Tradewell Fellowship Program, please contact one of our recent Fellows at tradewell@eypae.com.